The bodies of two hedgehogs have been found inside a cardboard box where they had been deliberately set on fire.
Police were called to Mudeford Junior School in Christchurch by the fire service who had been alerted to a small blaze on the playing field.
Officers described it as an "horrific act of animal cruelty" and are checking all available CCTV for information.
Anyone with information is asked to contact Dorset Police at www.dorset.police,uk, via email 101@dorset.pnn.police.uk or by calling 101, quoting occurrence number 55170104072. Alternatively, contact Crimestoppers anonymously on 0800 555111 or via www.crimestoppers-uk.org.
The hedgehogs will have endured a painful and cruel death as we believe they would have been alive at the time."

"This was obviously a horrific act of animal cruelty and I am now appealing to anyone who may know who the culprits are or saw anyone acting suspiciously in the area at the time to contact Dorset Police."
– Police Constable Geoff Avey-Hebditch, Christchurch Police
Patients and staff have been forced to leave Weybridge Hospital after a large fire broke out,
Firefighters were called to the building in Church Street just after midnight.
No-one has been injured but roads around the hospital remain closed this morning including Weybridge High Street.
The blaze is now under control, and an investigating is being carried out to determine the cause of the fire.
Anyone with any information is asked to contact Surrey Police on 101, quoting incident reference P17174548.
Advertisement
Around 30 firefighters are currently tackling a blaze at a recycling plant in Southampton.
Crews from four fire stations were called at around 2.34am to Belvidere Road, which has been closed in both directions by the emergency services.
The fire was found in the storage area.
Crews from St Mary's, Hightown, Redbridge and Eastleigh are all in attendance.
A specialist environmental team is also at the scene.
Belvidere Road closed by emergency services dealing with a fire. Please avoid the area of Victoria St, Rochester St and Belvidere Terrace
A fire has destroyed the roof of two houses in Southampton. It broke out at around 4am in Poole Road.
Read the full story ›
Firefighters are still at the scene of a major blaze at a commercial premises near Hythe Pier in Hampshire.
Fire services were called to a commercial building in Prospect Place at around 5.30 this morning.
Fire crews are currently damping down.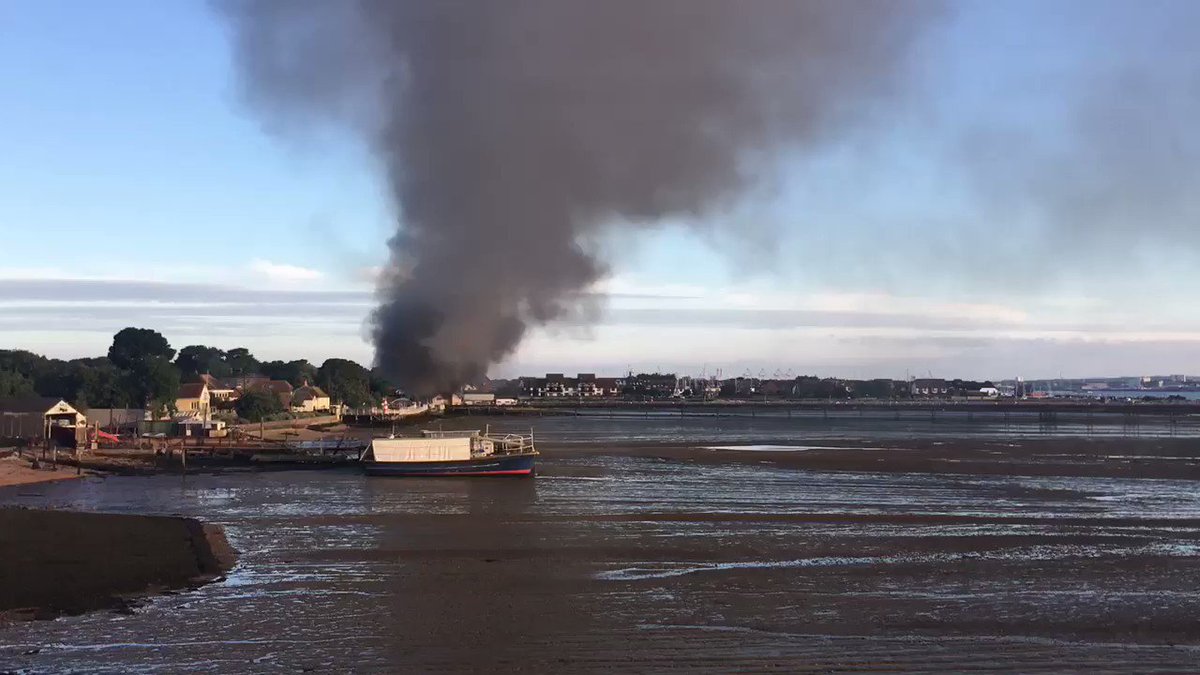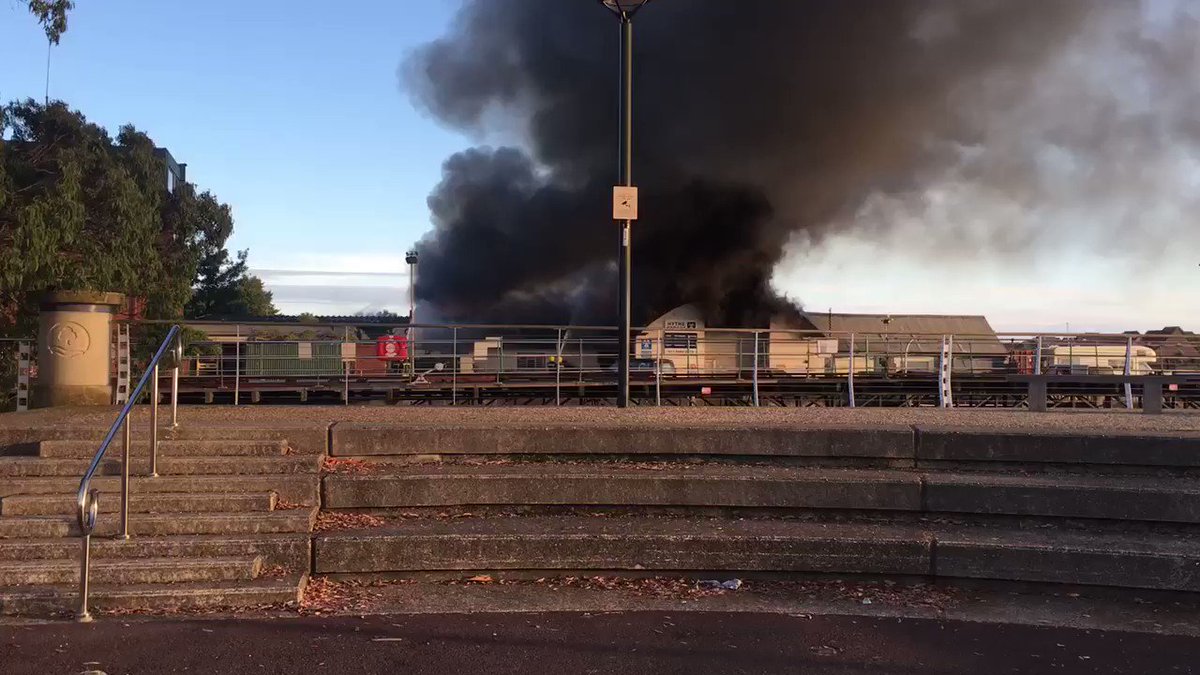 Fire crews were called to an Oxfordshire village to bring a breakfast barbecue under control.
They were called to a house in West Hanney at 8.30am on Saturday, after reports of a blaze in the garden.
One fire engine from Abingdon was mobilised to the incident and tackled the blaze while the gas from the barbecue cylinder burned off at a safe distance from the house.
Crew manager Cook said: "The owner acted very quickly to prevent the fire spreading to the house, which would have led to a serious fire.
"We would always advise the public to stand your barbecue away from any structures and on a flat surface."
Advertisement
A huge crop fire has sent plumes of smoke across Basingstoke this afternoon.
The fire started in a field off the Overton Road.
Firefighters are currently damping down.
A bus has caught fire near a supermarket in Farnborough.
The fire happened on Gifford Drive at around 2pm yesterday afternoon.
Firefighters were called and managed to contain the fire.
The rear engine compartment of the 25-seater Stagecoach bus was completely destroyed.
No one was in the vehicle at the time.
Flames leapt hundreds of feet into the night sky and a smoke plume stretched for 10 miles - as oil and red diesel tankers exploded on an industrial estate in Sussex in the early hours of last night.
100 firefighters from four fire services across the region fought the blaze at the Linton fuel oil depot on the Rowfant Business Park in Wallage Lane near Crawley Down. It's not yet known what caused the blaze.
Tonight firefighters remain at the scene.
Sarah Saunders spoke to Adrian Murphy of West Sussex Fire and Rescue, business owners and local residents from the scene of the fire.
Around 60 firefighters have battled a large blaze at a business park in Crawley Down.
Firefighters were called in the early hours to Rowfant Business Park in Wallage Lane to find tanks of red diesel and heating oil alight.
Large plumes of smoke could be seen from the M23.
Residents have been advised to stay away and keep windows and doors shut.
The fire has now been extinguished but firefighters remain at the scene.
Load more updates