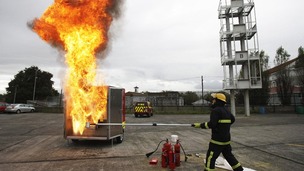 People are being warned of the dangers of chip pan fires as the nation celebrates its favourite food.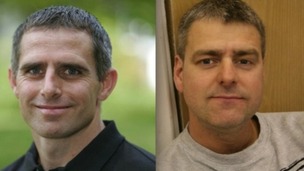 A coroner says that sprinklers should be fitted to all high-rise buildings of more than 30m after the death of two firemen in Southampton.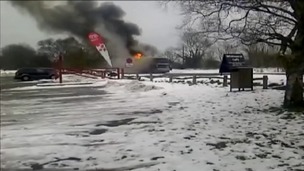 Three children are in hospital suffering from smoke inhalation after a fire broke out on a bus on a school trip.
Live updates
Crews tackle large fire in Sheppey field
Fire crews from Kent are at a large field fire in Eastchurch on the Isle of Sheppey. The fire service say they are aware that the smoke plume can be seen from some distance. The incident has been scaled down to two fire engines and crews are likely to remain on the scene for some time.
The cause of the fire is not yet known.The blaze covers an area of 60 square metres involving approximately 1500 tonnes of seed rape straw. The fire is being allowed to burn off under controlled conditions.
Lorry fire on the A23 in Sussex closes road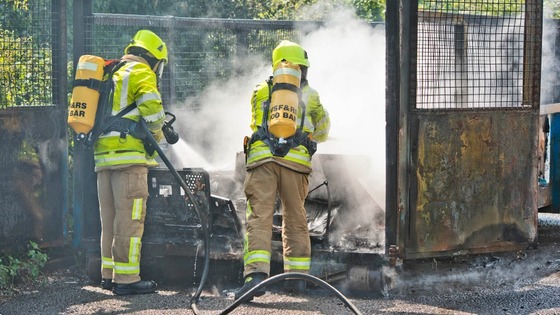 Firefighters were called to a lorry fire on the A23 this afternoon. The scrap lorry caught alight near Pyecombe and closed the Southbound part of the road. Around 15 firefighters tackled the blaze. Once the fire was under control, police were able to re-open the road.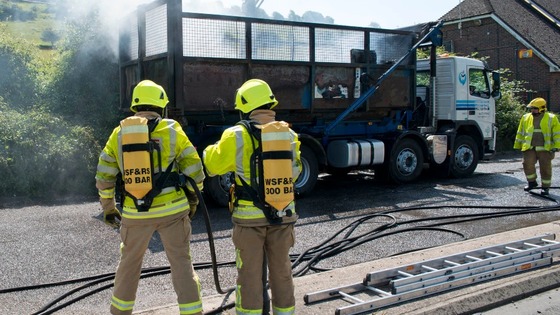 Crews who attended the incident today were not on strike.
Some firefighters have been on strike from 10am till 5pm in an ongoing row over over pensions and working conditions.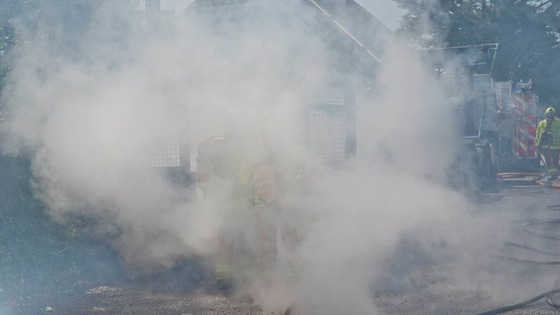 Advertisement
Huge barn fire near Dorchester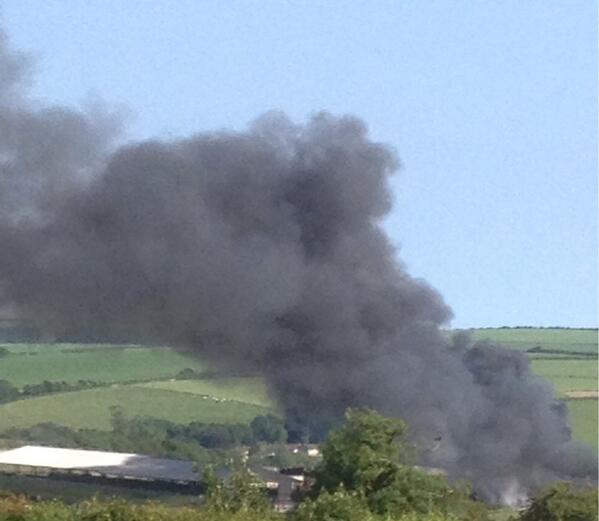 Firefighters tackle blaze at Ropley
Video. The historic heart of a Hampshire village has been destroyed in a devastating fire. The 800 year old St Peter's Church at Ropley near Winchester was engulfed in flames at 9am and is still smouldering tonight.
The vicar says the building holds special memories for generations and is a terrible loss. An investigation is underway after villagers reported strange electricity power surges just before the fire broke out. Kerry Swain reports.
Firefighters tackle blaze at Ropley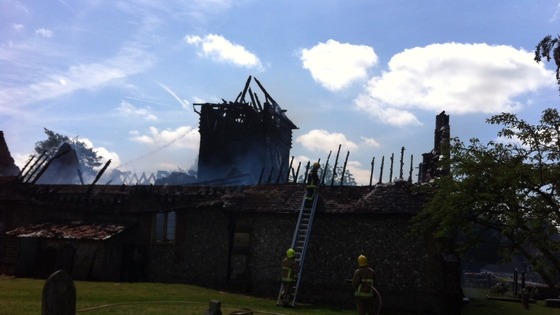 A large fire has totally destroyed the bell tower and the roof of a medieval church in Ropley.
Fire crews were called to the Grade II listed church at 8:50am this morning, where around 60 firefighters attended.
Area manager Steve Foye who was in charge of the incident said, "This was a significant fire that has seriously affected a prominent building within the village. Crews have worked hard in arduous conditions to bring the fire under control."
A fire investigation to find out what started the fire will take place soon.
Firefighters tackle blaze at Ropley
Fire has gutted a church in Hampshire this morning. More than 100 fire fighters have been at the church in Ropley. They have just released this video.
Advertisement
Firefighters tackle blaze at Ropley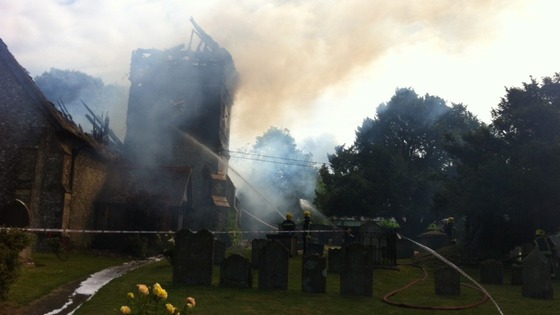 Fire crews tackle blaze on Margate High Street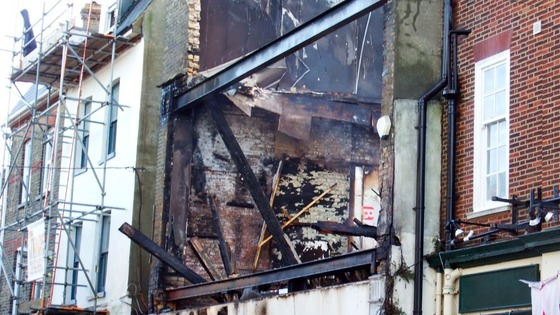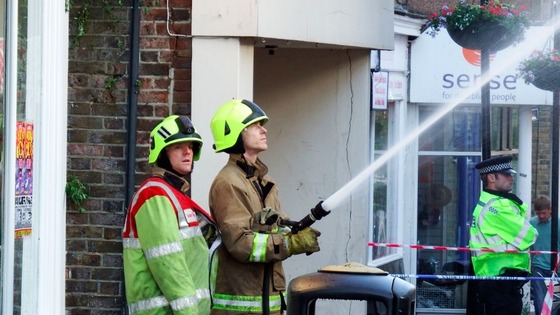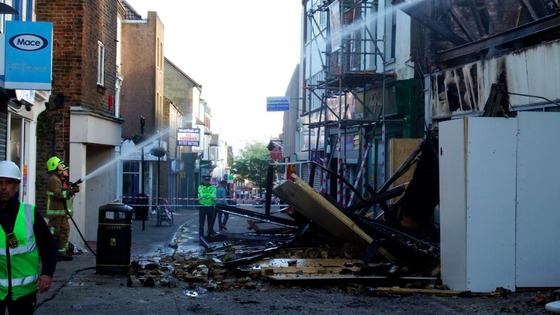 Firefighters tackle blaze at Ropley
Hampshire Fire and Rescue service were called at 08.47 this morning and the fire is still burning. The fire is in the roof and bell Tower. There are now 12 pumps dealing with it. We're told there are no casualties.
Firefighters tackle blaze at Ropley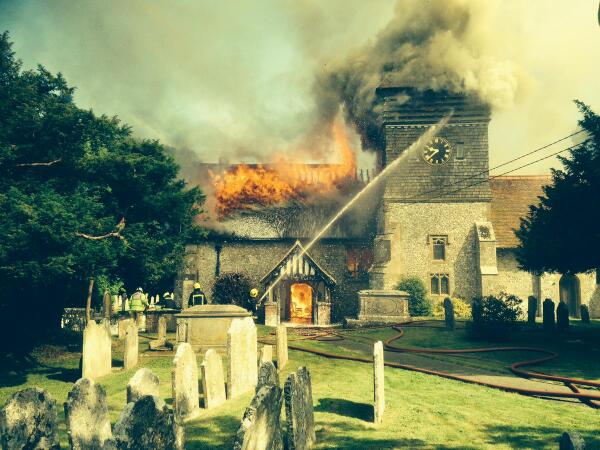 Load more updates
Back to top