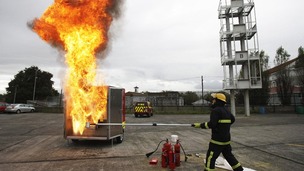 People are being warned of the dangers of chip pan fires as the nation celebrates its favourite food.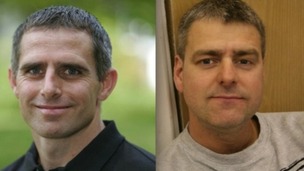 A coroner says that sprinklers should be fitted to all high-rise buildings of more than 30m after the death of two firemen in Southampton.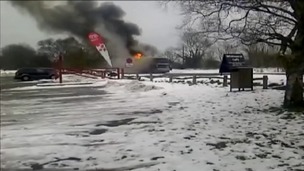 Three children are in hospital suffering from smoke inhalation after a fire broke out on a bus on a school trip.
Live updates
Industrial building on fire in Fareham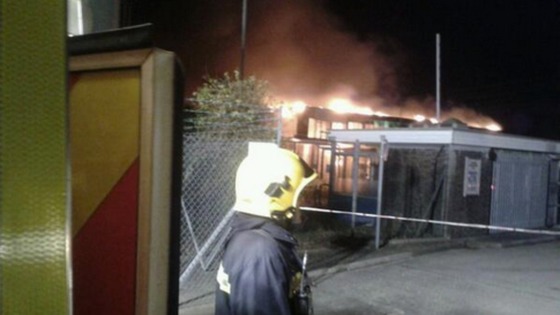 Industrial building on fire in Fareham
@portchester28 . Pump & 28C3 in attendance factory fire Newgate Ln Fareham. Building well alight , 15 pumps & specials, More to follow #FIRE
Advertisement
Fire engulfs student accommodation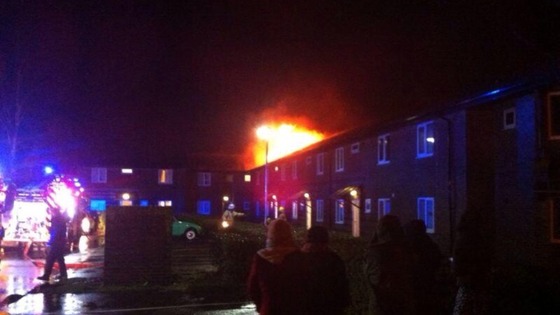 Four fire engines were called to Park Wood Road in Canterbury shortly before 4am after an extractor fan caught alight in a first floor bathroom.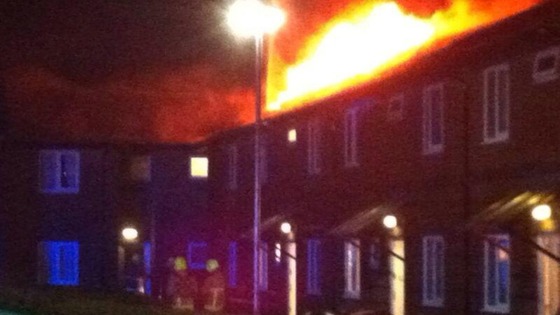 Canterbury Watch Manager Mark Jones, who attended the incident, said: "I would like to highlight the planning shown by the University as all the students and staff knew exactly what to do once the fire was detected."
Fire engulfs student accommodation
A fire has engulfed a student accommodation block at the University of Kent at Canterbury.
Ten properties were evacuated on Park Wood Road. No-one was hurt.
A boy tried in vain to rescue his dog from a fire that started when a hob was accidentally switched on at a house in Kent.The dog died after suffering from smoke inhalation and the boy, aged 17 years, was treated for minor burns after the kitchen fire.
Firefighters were called to the house in Back Lane, Horsmonden yesterday afternoon after the boy discovered the fire and raised the alarm. Fire crews say the incident is a reminder to residents to not leave items on top of or near cookers and hobs.Ends
It's believed some clothes in a plastic washing basket had been left on top of the hob and somehow, the controls were knocked and they caught light. Smoke alarms sounded and the boy discovered the fire; he tried to rescue the dog but unfortunately couldn't and he suffered smoke inhalation and minor burns in the process. Sadly the dog inhaled too much smoke and died."
– Marden Crew Manager Andy Wardley
Investigations are underway into the cause of a fire at a dry cleaners in West Sussex. Fire crews were called to the shop in Bishropic in Horsham just before 7pm tonight. No-one was hurt. Police will attend the scene tomorrow morning to investigate.
Advertisement
Neighbour alerts man to fire at Bournemouth flat
A neighbour alerted a man to a fire at his flat which broke out on Hinton Road in Bournemouth early this morning.
He had taken out the batteries of his smoke alarm because it kept beeping.
The man has been treated for breathing in smoke.
The fire started in the kitchen of the third floor flat, of which has suffered 50% smoke damage.
Firefighters tackle blaze in Winchester city centre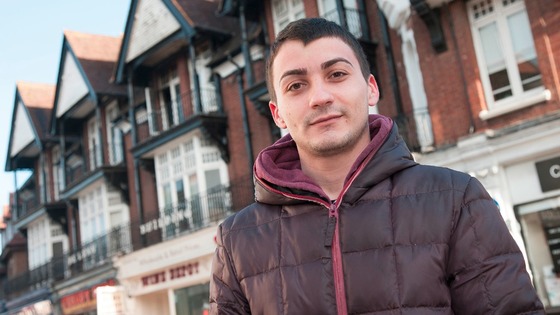 The man rescued from the balcony of a burning Winchester building has praised the Hampshire fire crews for their life-saving actions. 24 year old, Alex Mutulescu, was awoken by the sound of a smoke alarm when fire broke out in the terraced building in Jewry Street yesterday afternoon.
He ran to the communal landing of the flats where he found smoke pouring from the doorway of the neighbouring flat. Unable to escape down the building's staircase, his only option was to clamber on to the balcony of his flat and call 999.
He said: "The fire engines were here so quickly. In a couple of minutes they were outside my flat and had put up a ladder. They helped bring me down and away from the fire. I am so grateful for their actions and want to send my thanks to the crews who got there so quickly and saved my life."
Firefighters tackle blaze in Winchester city centre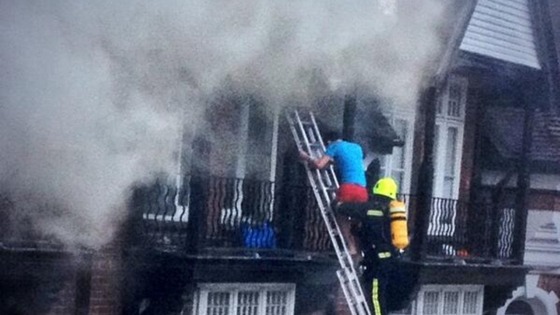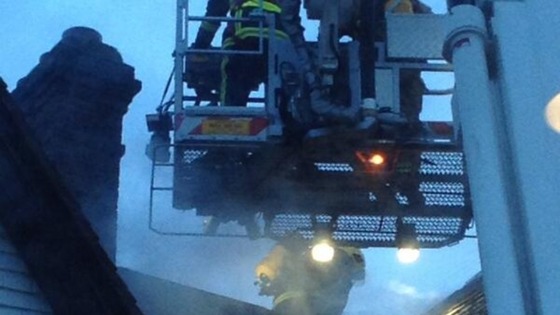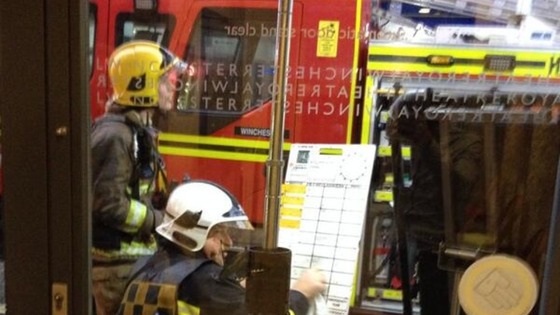 Firefighters tackle blaze in Winchester city centre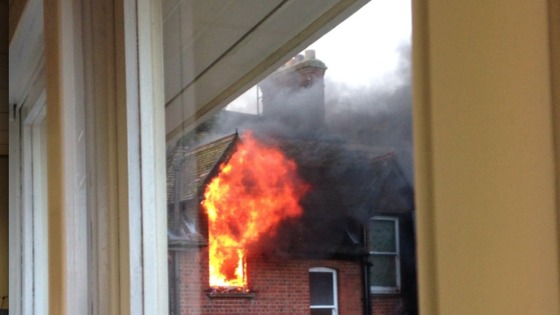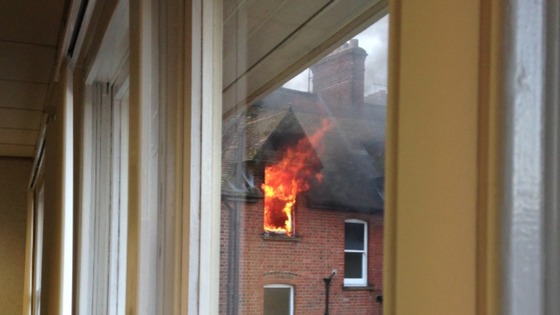 An office worker has praised Hampshire Fire & Rescue Service for their quick response to a fire at a building in Jewry Street in Winchester.
Renita Johal said: "I was sitting at my desk and heard glass break outside. I looked out and saw the flames in the window. I called 999 immediately.
"Fire kept growing and we could feel the heat in the office. Fire brigade were here so quickly, they did great- a very well done to them!"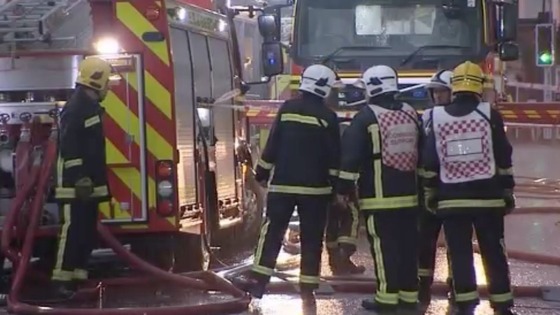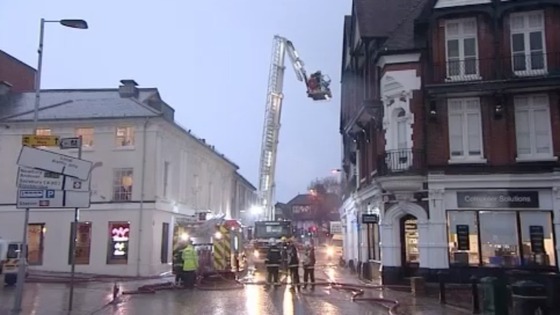 Load more updates
Back to top