More than 30 firefighters have tackled a huge blaze at a guest house in Chiddingfold. Two people have been rescued from Hambledon House.
Read the full story ›
Two girls and a boy - all thirteen - have been arrested on suspicion of arson in connection with a fire at a former school in Sussex.
Read the full story ›
Advertisement
Firefighters were called to the site of the old Grays School in Western Road, Newhaven, earlier today.
Read the full story ›
Firefighters were called to tackle the blaze on the A31 this morning near to Stoney Cross in Hampshire.
Read the full story ›
A popular nursery school in Hove is desperately looking for a new home after it was destroyed by fire at the weekend.
Up to 70 families regularly use the Cbabies nursery which became the country's first webcam pre-school in 2002.
One man has been arrested following the fire.
As Andy Dickenson reports.
Andy spoke to parent Celine Stenson, grandmother Joyce Lovell, eye-witnesses Charlie Barbagelata and Dr Richard Inwood.
School bus routes were disrupted today after 20 coaches were destroyed in a huge fire at a bus depot in Sussex.
The cause of the blaze at the former Shoreham Cement Works on Steyning Road, Upper Beeding, is still being investigated.
It happened in the early hours of yesterday. A workshop has also been destroyed.
Arson has not been ruled out. Meanwhile 'Ace Travel' has lost its entire fleet. Malcolm Shaw reports.
Advertisement
Fifteen fire engines are currently tackling a major blaze at a three storey block of flats in Kent.
The cause of the fire in Pollyfield Close, Snodland near Maidstone is not yet known.
More updates to follow.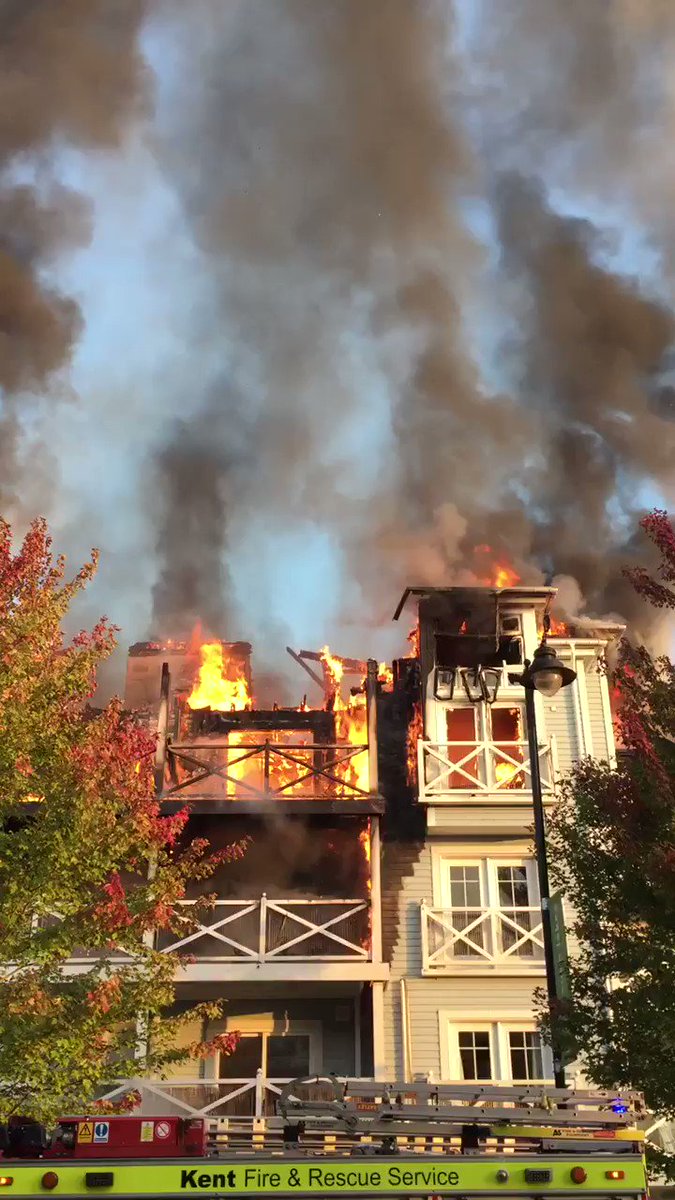 Firefighters have contained a blaze at a restaurant on a popular shopping street in Horsham
Read the full story ›
It has been a year since a fire ripped through Selsey Academy near Chichester and now there are calls for all schools to be fitted with sprinklers.
Since 2010, less than 40% of new build schools have had sprinkler systems installed.
Sussex Fire says the devices wouldn't have prevented the flames spreading at Selsey because the fire started on the roof.
As Chloe Oliver reports.
Chloe spoke to Tom Garfield, Headteacher at Selsey Academy and Maisie Rudkin from West Sussex Fire and Rescue Service.
Watch Chloe Oliver's full report here
Today marks one year since a Sussex school was badly damaged by fire.
Over the last 12 months students have settled into a new purpose built temporary village on site.
Now year 11's are preparing to receive their GCSE results later this week.
Load more updates