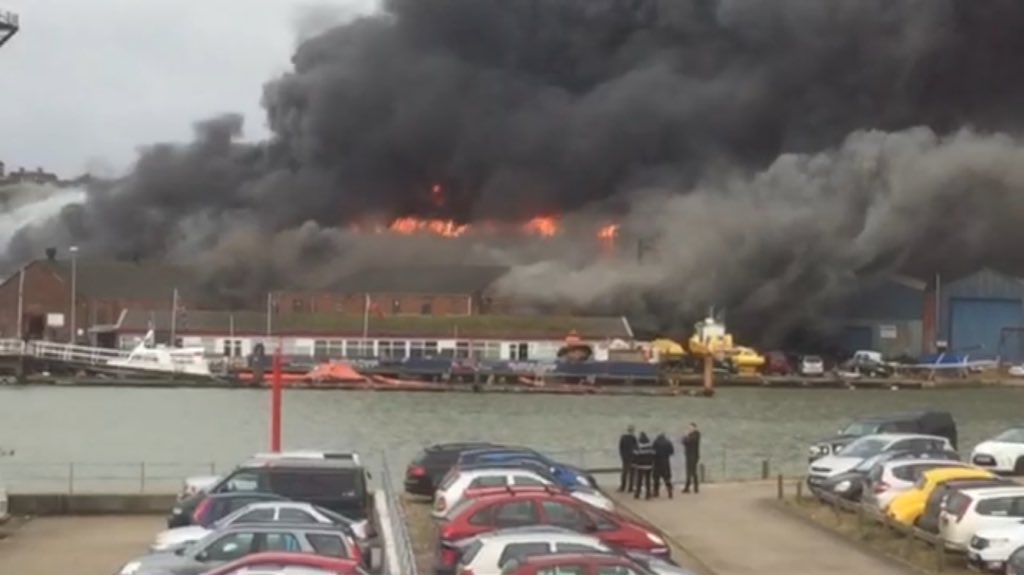 Fire crews are currently dealing with a huge fire at a car workshop on the Isle of Wight.
Firefighters are tackling the blaze on Bridge Road in Cowes.
Advertisement
A commercial garage in Hampshire which was destroyed by fire just before Christmas is back in business, after fears that fifty staff faced losing their jobs.
An electrical fault in a damaged Jaguar sparked the fire which ripped through Williams garage in Otterbourne in November.
Refusing to give up, the owners have been working out of temporary offices.
They now plan to rebuild the entire business, including the village shop.
ITV Meridian spoke to owner of the garage, Pete Whieldon.
A warning's been issued after fire crews were called to deal with a blaze caused by an electric heater in Banbury.
When they arrived at the property crews found the remains of an electric heater melted into the burned bedroom carpet.
"Fortunately the quick thinking resident unplugged the electric fire from the socket when they realised what was happening, and smothered the fire with a blanket. These actions undoubtedly prevented the fire from spreading to the rest of the bedroom.

"The family were very lucky as there were no working smoke alarms in the property and the occupants were all downstairs when the fire started. It was just luck that one of them went upstairs and found the fire.

"If the fire had continued undiscovered for another 1-2 minutes the whole bedroom would have been alight".
– Watch Manager Mark O'Connor from Banbury Fire Station
Two councils forced to move from their offices devastated by fire - have said they won't return to their former home.
It's been a year since the HQ of South Oxfordshire and the Vale of White Horse was destroyed in an arson attack.
The councils are looking for a new building on the site.
With temperatures predicted to plummet next week and many people turning to the warmth of an open fire for the first time this winter, firefighters are urging householders to ensure their chimney is safe.
Although open fires and wood burning stoves are a comforting way to keep the winter chill at bay, they can become a serious safety hazard if simple precautions are not followed. Many chimneys are blocked or defective.
West Sussex firefighters were called to extinguish 144 chimney fires last year, with the highest number occurring during January and February.
Advertisement
Fire crews from Buckinghamshire fire and rescue are currently dealing with a blaze at a scrapyard in Oxford Road in Oakley.
A 200 metre cordon has been set up around the scrap yard because acetylene cylinders are involved.
Incident update: @ukpowernetworks are also on their way to Oakley scrap yard fire as overhead cables are involved
An unofficial phone charger is thought to have cause a blaze at a house in Hampshire. Fire crews believes the charger overheated and set fire to the building.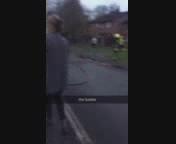 Fire Control received calls to a fire in a end of terrace domestic property. The fire involved the first floor and roof space. Ten breathing apparatus sets, three jets and positive pressure fans were used to extinguish the fire. The stop message was received at 1752. Approximately 20 Firefighters attended from Waterloovile, Cosham and Havant.
– Hants Fire & Rescue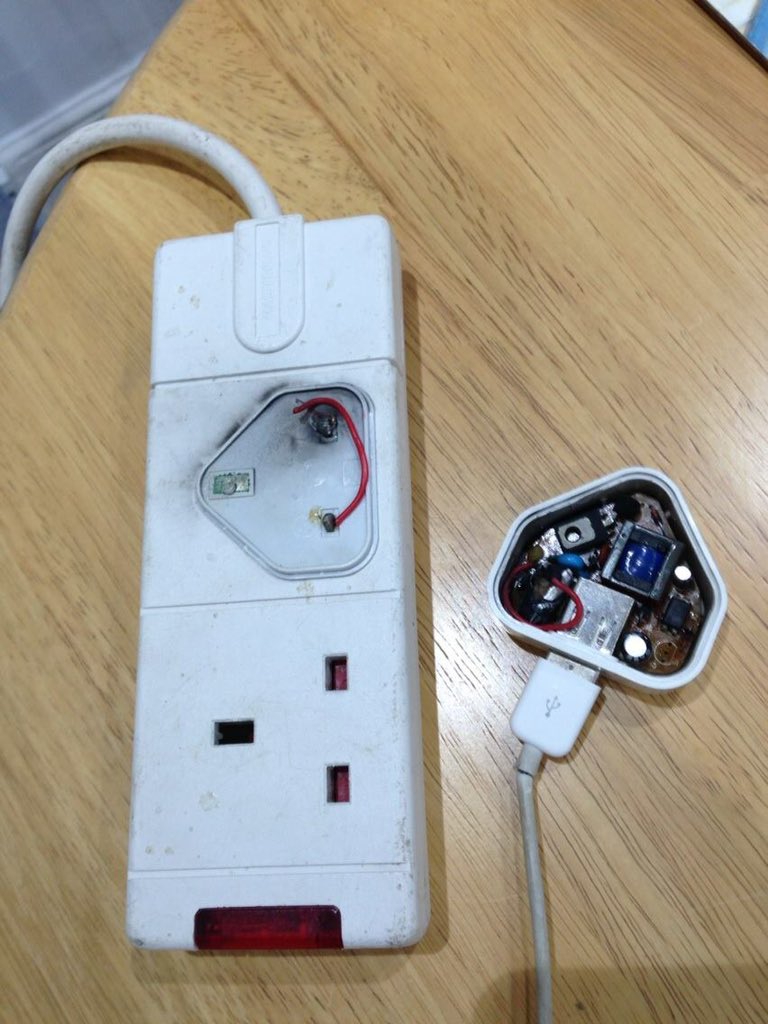 Now, if you had a fire in your home, what would be the first thing you saved? Well, apart from your family, the most likely second choice would be a pet. Some of us would even risk out own lives to rescue them. But the prospect of recovery afterwards is often slim. So now, Kent Fire & Rescue Service have started using new oxygen masks for pets to improve their chances. Andrea Thomas explains. She spoke to Lynn Carberry from the not for profit organisation Smokey Paws and Dave Nolan from Kent Fire & Rescue Service.
A dog which started a fire by turning on the electric hob in a flat in Oxfordshire has been rescued by firefighters.
Crews were called to a report of a smoke alarm at New Road in Woodstock - when they arrived they found the dog in a first floor flat.
It's thought the dog was trying to get to some treats which were on top of the cooker and turned it on.
"It was lucky a neighbour heard the smoke alarm and alerted the fire and rescue service at an early stage, this certainly prevented the incident from being much worse."
– Watch Manager Ellis Bicknell
Load more updates