Firefighters were called to a lorry fire on the A23 this afternoon. The scrap lorry caught alight near Pyecombe and closed the Southbound part of the road. Around 15 firefighters tackled the blaze. Once the fire was under control, police were able to re-open the road.
Crews who attended the incident today were not on strike.
Some firefighters have been on strike from 10am till 5pm in an ongoing row over over pensions and working conditions.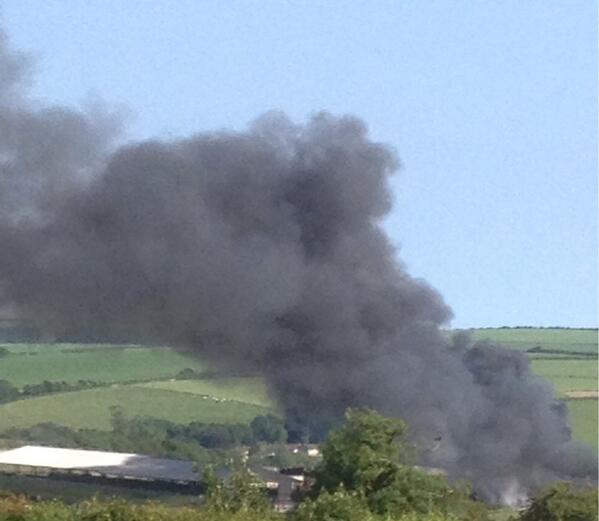 Advertisement
Video. The historic heart of a Hampshire village has been destroyed in a devastating fire. The 800 year old St Peter's Church at Ropley near Winchester was engulfed in flames at 9am and is still smouldering tonight.
The vicar says the building holds special memories for generations and is a terrible loss. An investigation is underway after villagers reported strange electricity power surges just before the fire broke out. Kerry Swain reports.
A large fire has totally destroyed the bell tower and the roof of a medieval church in Ropley.
Fire crews were called to the Grade II listed church at 8:50am this morning, where around 60 firefighters attended.
Area manager Steve Foye who was in charge of the incident said, "This was a significant fire that has seriously affected a prominent building within the village. Crews have worked hard in arduous conditions to bring the fire under control."
A fire investigation to find out what started the fire will take place soon.
Fire has gutted a church in Hampshire this morning. More than 100 fire fighters have been at the church in Ropley. They have just released this video.
Advertisement
Hampshire Fire and Rescue service were called at 08.47 this morning and the fire is still burning. The fire is in the roof and bell Tower. There are now 12 pumps dealing with it. We're told there are no casualties.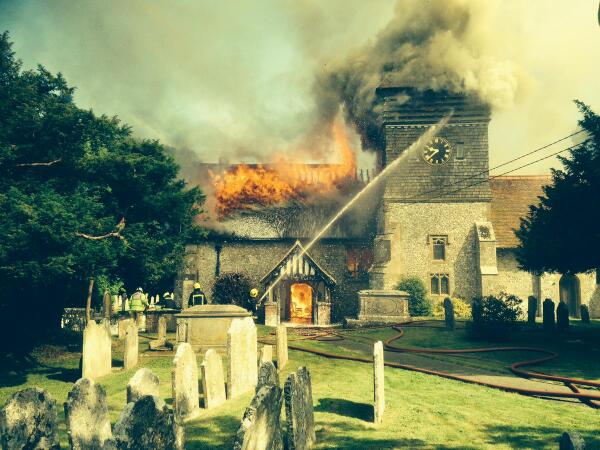 Firefighters are tackling a large blaze at Ropley Church. Crews were called to the scene at around 9am this morning.
Ten pumps are being used. The cause is still unknown.
Load more updates