An investigation's been launched after a man's body was found at a house in Eastbourne following a fire.
Shortly after 1am on Monday (17 October) emergency services were called to Chiltern Close, where the first floor of a detached property was found to be on fire.
Firefighters and police found the body of a man, who was believed to be the sole occupant. There were no other casualties.
A joint investigation into the cause of the fire is being conducted by East Sussex Fire and Rescue Service and Sussex Police.
A schoolboy from Kent has won an award for quick-thinking after he saved his home in Strood from fire
Read the full story ›
Advertisement
East Sussex Fire and Rescue Service is calling on businesses to put fire safety first. It's holding a series of free training events to mark Chief Fire Officers Association's UK Business Safety Week (5th to 11th September 2016).
Watch Manager Justin Goodchild said: "We really want to help businesses take the steps they need to keep people safe. Even a small fire puts staff and customers at risk. It can also have a significant impact on your livelihood."
One of the events is taking place with the support of Lewes Chamber of Commerce.
Fire crews have been tackling a blaze in a hotel in Oxfordshire. Oxfordshire Fire and Rescue were called to the Jury's Inn Hotel yesterday afternoon.
The hotel had been evacuated when crews had arrived.
On investigation, the cause of the fire was found to be a faulty extractor fan in the bathroom of one of the rooms.
"I would like to congratulate the staff and management of the hotel for their fire procedures. The evacuation was completed quickly and safely, andkey information was promptly given to the crews upon arrival.

"A well-practiced Fire Evacuation plan is essential for any home or business, and the calm and controlled procedures assisted in quickly determining that no persons were trapped inside the building and lead to the rapid conclusion of this incident, with the fire and smoke damage being confined to the room of origin.

"We pride ourselves on supporting businesses and anyone requiring advice on fire prevention and or business continuity can contact us using the attached details"
– Station Manager Mick Clarke
A lorry is on fire on the M2 London-bound between junctions 6 and 5 (Faversham and Sittingbourne).
Both lanes of the B carriageway have been closed.
Kent Fire and Rescue Service are working to put out the fire.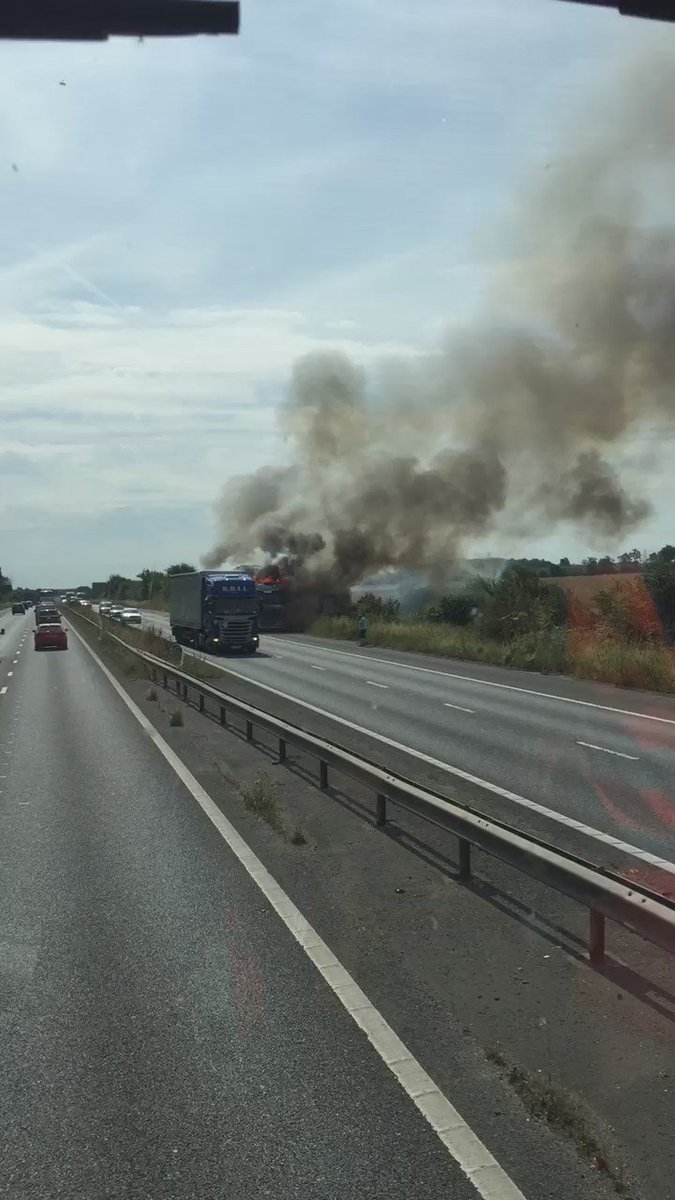 A six bedroom house near Ringwood in Hampshire has been badly damaged in a major fire.
It broke out at 6:30 this morning at Hangersley Junction near Poulner and took 40 firefighters more than two hours to put out the flames.
The roof and the front of the property has been completely destroyed but no-one was injured. Smoke could be seen over the A31.
Advertisement
Fire investigators are at a scrapyard in Poole which caught alight last night.
More than 60 fire fighters spent about 8 hours tackling the blaze at the Charles Trent scrapyard in Ringwood Road in Poole, after the alert was raised at 8.30pm last night. No injuries have been reported.
The UKRO Rescue Challenge is coming to Hampshire in September. It's an annual UK-wide event where more than 50 teams of professional firefighters from fire and rescue services across the UK compete against each another in the disciplines of Vehicle Extrication, Trauma Management, Urban Search and Rescue (USAR), Rope Rescue, Water Rescue and, for the first time this year, Animal Rescue.
The event will be held at Hampshire Fire and Rescue Service's headquarters in Eastleigh.
Automatic sprinklers in an underground car park have stopped a fire from spreading.
Firefighters were called to the car park at Gloucester Green in Oxford yesterday evening. They had to use Breathing Apparatus and Thermal Image cameras to find their way through the dense smoke, where they found a car in flames.
The automatic water sprinklers helped stop the fire from spreading to other cars.
Hastings-born Suggs helps complete pier decking, six years after it was destroyed by fire
Read the full story ›
Load more updates