Kent Fire and Rescue Service is urging residents to help protect the county's outdoor spaces by taking extra care not to cause a fire through carelessness this summer.
With the summer holidays fast approaching and temperatures set to rise, lots of people will be taking the opportunity to get outdoors and enjoy Kent's countryside.
However, the warm weather can spark an increase in the number of grassland, crop and woodland fires KFRS attends.
In dry conditions, fires in vegetation can spread rapidly, destroying vast swathes of countryside, potentially putting the lives of residents and firefighters at risk.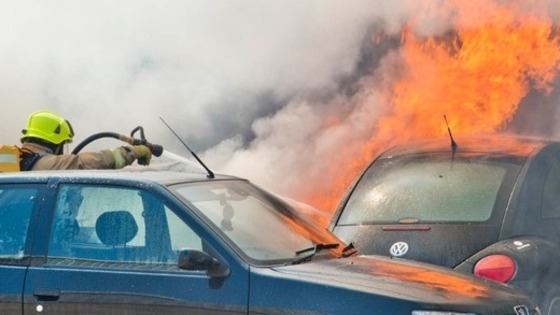 Unfortunately, many of these fires are preventable. Often they are caused by people who have dropped cigarette ends while out walking, or discarded them from car windows.

During sunny spells, even a glass bottle or broken glass can set light to grass verges and other outdoor spaces.

It is also very tempting while out camping to start bonfires or to use disposable barbecues on picnics, but these can easily burn out of control."
– Sean Bone-Knell,KFRS Director of Operations