Flood warnings lifted across the South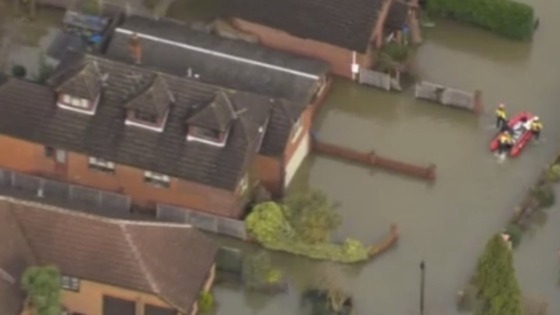 Flood waters that devastated southern England are gradually easing - bringing some welcome news for homeowners who were affected by the extreme storms.
Only one severe flood warning remains from the Environment Agency across England in Somerset.
As many homes remain flooded, water levels are continuing to affect access to villages but increased pumping of water mean tides are starting to fall.
Nineteen flood warnings remain: nine in Kent, Surrey and the Thames Valley and eight in Dorset and Somerset.
Despite no recent rainfall, areas across the South are still at risk of flooding because of remaining groundwater.
Several flood risks to homes and disruption in travel remain for parts of London and East Hampshire, as well as a smaller risk for Hampshire, Dorset, Sussex, Kent and Surrey.