Work is underway on a new flood defence scheme in West Berkshire.
The £1.2m project will help protect Thatcham from flooding - previously the town's surface water sewers couldn't cope.
A new embankment will be built which can hold back 50,000 square metres of water.
"This new scheme will be a significant asset to the town and will reduce the risk of flooding for many local residents. Throughout the scheme a priority for us has been to preserve the local area as much as we can and, once completed, the bank will be landscaped and the area returned to fields.

"We're continuing to work with our communities to introduce additional protections against flooding. This is the second flood scheme in the area with others to follow over the next four years and all of which have been identified as necessary by a surface water action plan agreed in 2010."
– Councillor Garth Simpson
It's almost two years since parts of our region were devastated by flooding. People were forced to leave their homes when heavy rain and strong winds battered the region.
Now workers at the Environment Agency in Oxford have new temporary barriers that they will use if the waters threaten to rise again. Penny Silvester reports.
Advertisement
The Environment Agency is to demonstrate today how its plans to help communities at risk if flooding in the Thames Valley and Surrey this winter.
Staff will practice putting up temporary defences at firm's Osney Depot in Oxford. The defences will be used in cases of flooding to stop or reduce water reaching properties. The Environment Agency will also showcase its two new incident command vehicles which will help staff operate remotely in the field during flooding emergencies.
"Temporary defences have proved highly effective in protecting properties against the devastating effects of flooding. But, we still continue to investigate and deliver permanent solutions that reduce the risk of flooding in communities.

"Although temporary defences reduce the risk of flooding, they do not work in all circumstances. The public should always prepare their property when a flood alert or warning is issued, even if a temporary defence is being erected. Members of the public at risk can sign up for the Environment Agency's flood warning service by calling Floodline at 0345 988 1188."
– Richard Dale, Operations Team Leader, Environment Agency
The Environment Agency has issued a flood alert for the River Ray and Swinbourne for the West Swindon area.
Flooding of low lying land and roads is possible throughout today and tonight, but property flooding is not currently expected.
The weather prospects are for blustery conditions on Monday and Tuesday with heavy bands of showers passing through.
The Environment Agency advise people to keep an eye on local water levels and weather conditions.
Call Floodline on 0345 988 1188 or visit www.gov.uk/environment-agency for river level and flooding information.
Crews are working in Canterbury to put up temporary flood barriers beside the River Stour. It's a new addition to the Environment Agency's ability to respond to flooding. The barriers are designed to be used in areas where they are technically and economically feasible. Forecasts show that they are safe to use, and they do not increase flooding for others.
There are delays of up to 40 minutes on First Great Western services between Swindon and Portsmouth Harbour due to a fallen tree on the line between Fareham and Southampton Central.
It's also also affecting Southern and South West services. Trains will divert to Portsmouth & Southsea and Bognor Regis accordingly.
Some trains will divert through Eastleigh due to a tree on the line at Burlesdon.
Advertisement
There's disruption on South West Trains between Basingstoke and Woking due to flooding at Farnborough.
Trains are unable to call between Winchfield and Brookwood.
The firm says there is no estimate for when a normal service will resume.
It was a busy night for Kent Fire & Rescue as flash flooding hit Tunbridge Wells town centre.
Over the course of the evening and into last night they took over 60 emergency calls regarding flooding, most of which were in and around Tunbridge Wells town centre.
Officers were sent to assess each call, in many cases the flood water was already receding or there was nowhere to pump water without affecting other properties.
Kent Fire & Rescue focused their resources on the following locations:
Nevill Street, Tunbridge Wells: 2 fire engines pumped out water from two properties in Nevill Street.

Market Street, Tunbridge Wells: 2 fire engines pumped out water from two properties in Market Street.
Warwick Park, Tunbridge Wells: 1 fire engine pumped out water from flooded basement and garden using a light portable pump.
Firefighters were not required to carry out rescue of any casualties and there are no reports of any injuries.
Nearly 60 calls about Tunbridge Wells flooding, fire crews are working hard to save life & property - please only call 999 for emergencies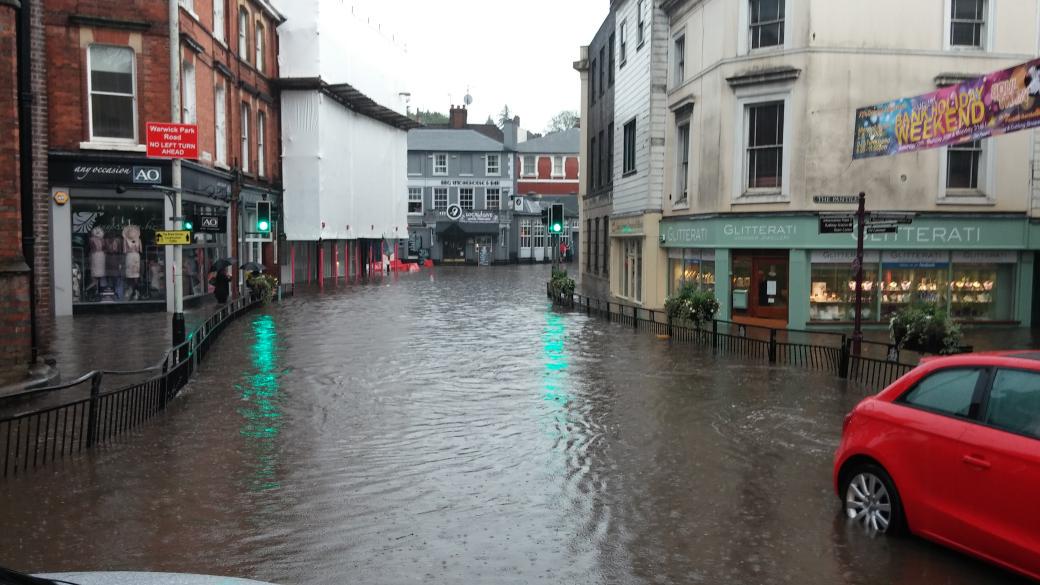 Slow down and give yourself plenty of distance to the next vehicle - stopping distances at least double in wet conditions
It's the final day today for people to have their say on a package of plans designed to minimise the risk of flooding in Reading.
Eight sites across the town have been identified as at greater risk. The plan describes the work to alleviate the flooding and where it's already underway.
Load more updates