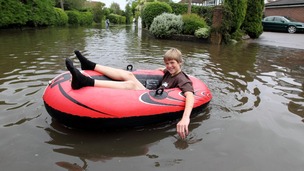 Homeowners and businesses have been urged to use water "wisely" despite one of the wettest years on record in 2012.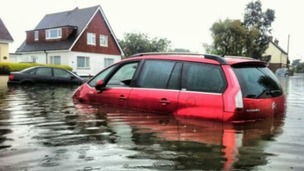 A campaign to fight flooding problems in West Sussex caused by extreme weather has sprung into action.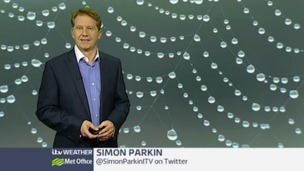 Simon has the weather news for the East and West of the Meridian region
Live updates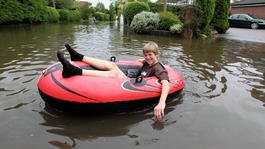 Homeowners and businesses have been urged to use water "wisely" despite one of the wettest years on record in 2012.
Read the full story
Flood prevention receives funds
Six figure sum to stop flooding
DEFRA t allocated Southampton City Council £472,000 to spend on the project which will run until March 2015. The money will be used to help householders living at the lower end of Priory Road, St. Denys, which is at risk from tidal, groundwater and surface water flooding.
There are a number of different elements to the project which include:
Improving the understanding of flood risk & targeted workshops to improve uptake and/or reduce premiums for household insurance.
Establish a residents working group to increase awareness of the risks
Implement property protection including a survey to identify what measures are required & suitable
Southampton City Council will be working in partnership with the National Flood Forum, which helps communities who are at risk of flooding or have suffered from flooding, to deliver the project.
Advertisement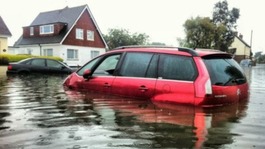 A campaign to fight flooding problems in West Sussex caused by extreme weather has sprung into action.
Read the full story
Flooding issues under spotlight
Groundwater flood risk for Thames Valley homes
Extremely high groundwater continues to present a risk of flooding to people living in hotspots across the Thames Valley, a water firm warns.
After the wettest year in England on record, rivers are left brim-full and the ground like "a soaked sponge" with no capacity to absorb further rainfall.
Thames Water say they are using tanker lorries, in some cases round the clock, to suck out excess flows from overloaded sewers in order to prevent nearby homes and businesses floodingwith sewage.
Richard Aylard from Thames Water, said: "While we recognise that having tanker lorries running 24/7 is not ideal, particularly on narrow country lanes, right now this is the only way to stop some of our customers' properties flooding with wastewater from our overloaded sewers."
Flooding issues under spotlight
Flooding issues under review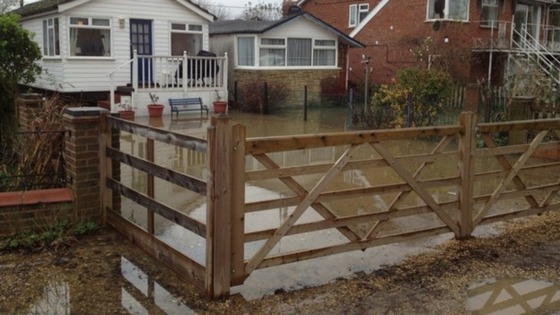 A meeting to discuss flooding issues in a Berkshire village will take place next month.
Purley on Thames has suffered from flooding on several occasions in recent years.
Alok Sharma, the MP for Reading West, together with councillors and the Environment Agency, have organised a residents' meeting .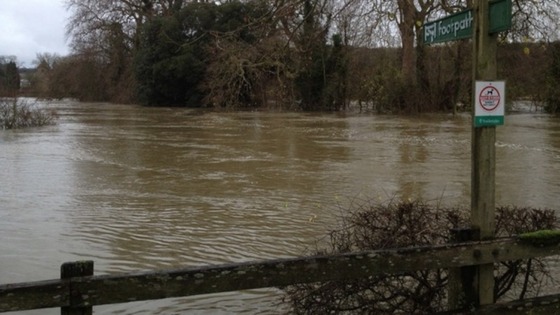 The meeting will take place on Thursday, March 7 at The Barn in Purley between 7pm and 8pm
Alok Sharma said: "I know that many residents will be interested to receive an update from the Environment Agency and West Berkshire Council about future flood alleviation and mitigation measures.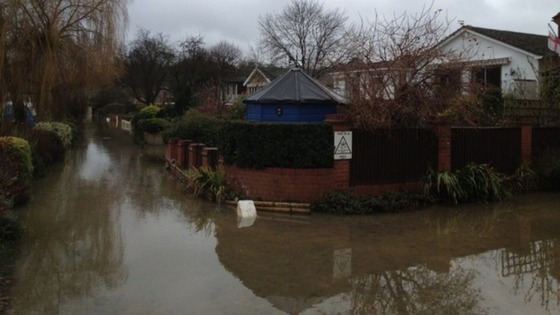 "Our local Purley Flood Wardens do a brilliant job when we do have flood issues but I know residents are interested to hear about longer-term mitigation measures."
Flooding latest
A Flood Warning has been issued by the Environment Agency for the River Thames at Purley Village.Flooding is expected for the River Thames at Purley Village today. Immediate action required.
The river and flooding forecast is as follows: River levels are still rising steadily on the River Thames as a result of recent rainfall and levels remain sensitive to further rainfall forecast over the next few days.
One property has been reported as flooded and further flooding of low lying properties in Purley is expected over the next few days, particularly in the Riverside Gardens, Wintringham Way and Chestnut Grove area.
Advertisement
New flood warnings for region
Prepare for flooding - Environment Agency warning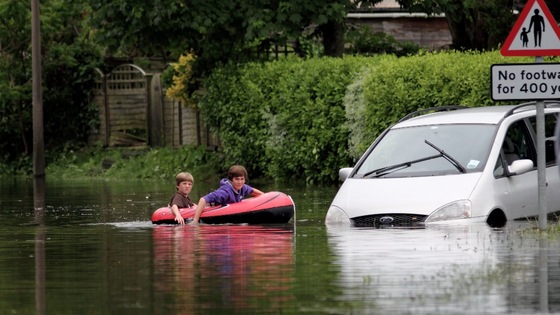 The Environment Agency says it is closely monitoring weather forecasts as the Met Office predicts heavy rainfall across the south.
There are currently 55 flood alerts in place across the region and river levels are expected to rise over the next few days and through the weekend.
Rain will continue to move through the south east this afternoon with up to 8mm expected.
Many rivers remain above their usual winter levels following recent snow and rainfall, and ground is already saturated.
Residents are being warned to prepare for further flood alerts to be issued as rivers react, particularly across Hampshire and into Berkshire.
Low pressure will continue to sustain a moderate to large swell and high waves are expected, mostly affecting the Isle of Wight.
Environment Agency teams are also out in Shoreham, Lancing and Seaford reinforcing the shore line defences.
Alison Baptiste, coastal risk manager, said: "Now is a good time for anyone who lives in an area vulnerable to flooding to think about the precautions they can take to protect their properties.
"We strongly urge people to sign up to flood warnings and keep a close eye on local weather forecasts.
"We also ask that people stay safe, by staying away swollen rivers and not attempting to drive through floodwater or taking their boats on to rivers."
To sign up for EA warnings click here.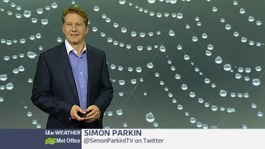 Flood warnings issued in Kent
Warning to home owners near rivers
The areas under threat are Yalding, Allington and parts of Maidstone with Smarden and Headcorn are on alert too. Other areas include the upper River Medway from Forest Row to Penshurst, including Ashurst.
Melting snow flood fears
Melting snow prompts flood fears
by Sion Donovan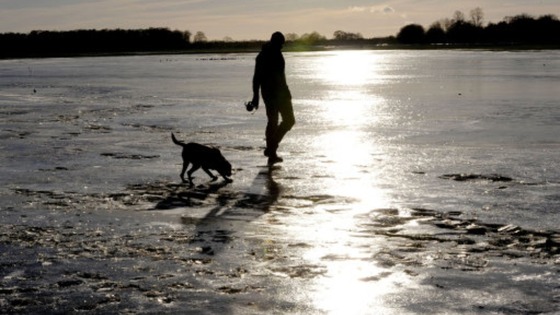 Homes could be at risk of flooding as the cold snap if brought to an end this weekend. Temperatures are expected to rise to up to 11C in the South on Sunday. But the end of the cold snap brings with it further problems as the milder weather could lead to flooding as the ice and snow melt.
The Environment Agency has warned of the risk of minor localised flooding in some areas due to the rapid thaw. Emergency services say parts of Wiltshire and the Thames Valley are particularly at risk.
Dave Geddes, Wiltshire Fire & Rescue, said: "Wiltshire and Swindon have already experienced flooding problems this winter, and we know that the water table is extremely high. Any significant rainfall, combined with the snow melting, could be an issue, especially in areas that have been hit before."
Load more updates
Back to top