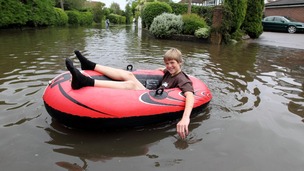 Homeowners and businesses have been urged to use water "wisely" despite one of the wettest years on record in 2012.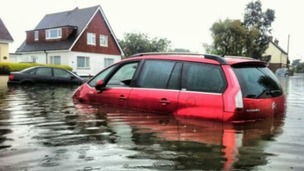 A campaign to fight flooding problems in West Sussex caused by extreme weather has sprung into action.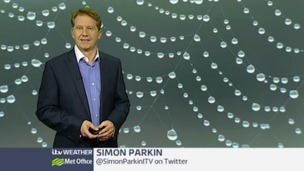 Simon has the weather news for the East and West of the Meridian region
Live updates
Isle of Wight's new flood equipment
The Isle of Wight is being equipped with special flood prevention units.
The island's new flood response unit will deal with emergency flooding and prevention in the expected heavy rain this winter.
The Islands Roads equipment includes a digger, floodlights, pumps and gel sandbags that can be used when heavy flooding strikes.
The initiative comes as part of a partnership between the council and private companies maintaining the Isle of Wight's roads.
Streets flooded by tidal surge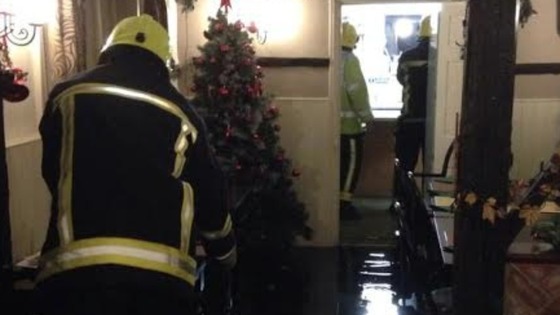 Fire crews clearing up at the Lord Raglan pub in Emsworth in Hampshire after the tidal surge. It's the first time in four years the pub has been flooded out. It backs on onto a tidal millpond in the village. The pub is run by Pete and Sally Mahoney.
Advertisement
£5 million flood defences built
As with all large construction projects there have been many challenges along the way, but the finished scheme is one the local community can be proud of. We have been able to reduce the risk of coastal flooding and erosion while improving access and the amenity value of this important coastal area.
– Marc Bryan, Project Manager
70,000 tonnes of rock imported from Norway
25,000 tonnes of shingle were dumped onto Eastoke beach to raise it up
Building work began in January 2013
Beaches now re-opened with better access
Part of larger scheme to protect 40,000 homes and coastline in Eastern Hampshire
£5 million flood defences built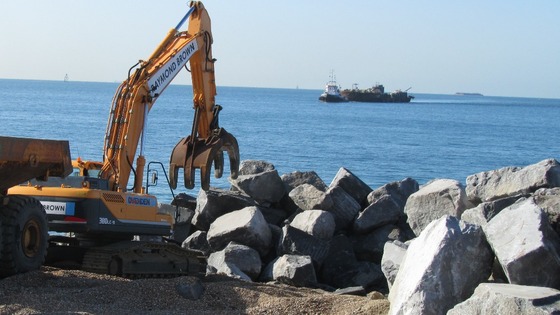 £5 Million pound sea defences at Hayling Island in Hampshire have been completed. Thousands of tonnes rock has been imported from Norway. The new scheme is designed to reduce flood risk against a 1 in 200 year flood event and was tested during the October storms.
Fighting winter flooding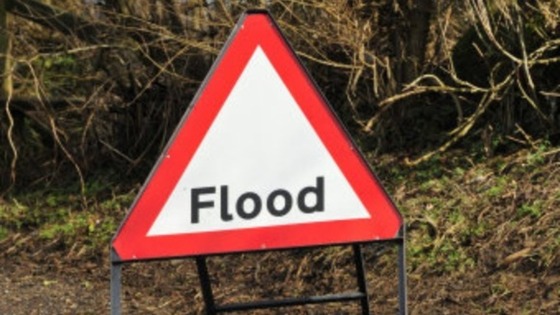 People living in Hampshire are being encouraged to clear ditches on their own land in a bid to help prevent localised flooding this winter.
The advice, from Hampshire County Council comes following heavy downpours and a tornado in the county over the weekend.
Residents are also being asked to ensure that piped sections of watercourses that lie under driveways are kept clear as it is these restricted locations that are often the most vulnerable to flooding and need the most attention.
Are you flood aware?
by Sarah Saunders (@SSaundersITV)
The Environment Agency calls it a matter of life and death. Tens of thousands of homeowners in the South East who could be at risk of coastal and river flooding have not signed up to get free flood alerts.
Sarah Saunders spoke to flood victim, Richard Bliss and Tim Norton from the Environment Agency. Click here to see if you appear on the flood map.
Advertisement
Are you flood aware?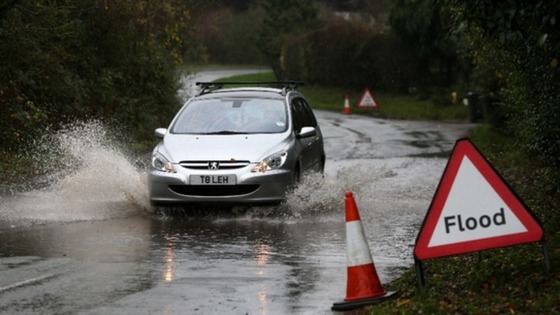 The Environment Agency calls it a matter of life or death.
Tens of thousands of homeowners in the South East who could be at risk of coastal and river flooding have not signed up to get free flood alerts.
In Kent almost a third of people living in flood risk areas have not signed up for free flood warnings. That's almost 18,000 homes.
In East Sussex 2,500 properties have not signed up, and almost 10,000 have not signed up in Essex.
Flooding after a month's rain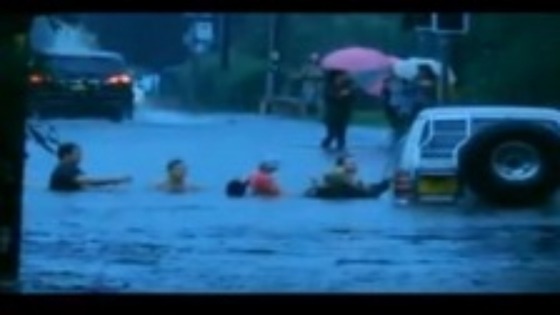 A man has paid tribute to rescuers who saved him and three young children from a sinking car after it became trapped in flood water. Dramatic video captured the scene as the youngsters were pulled from the windows of the 4x4 vehicle after getting stuck under a railway bridge in Hockley yesterday.
Scott Swinford from Southend was with his eight-year-old son Reece, his six year old niece Jessica, and four-year-old nephew Alfie, when they became trapped. Friends Hannah King, Emma Burles, from Hockley, waded into the deep water to rescue the group along with three young men .
Mr Swinford said: "I've never seen anything like that before. As I put the car into reverse the current of the flood water just lifted us further in. I just want to say to everyone who helped us - a big thank you."
Flooding after a month's rain
A young family were dramatically rescued from a sinking car in Essex last night after roads became flooded with torrents of water. Parts of Kent, Sussex and south Essex saw heavy downpours in a few hours, closing many roads as Serena Sandhu reports.
Flooding after a month's rain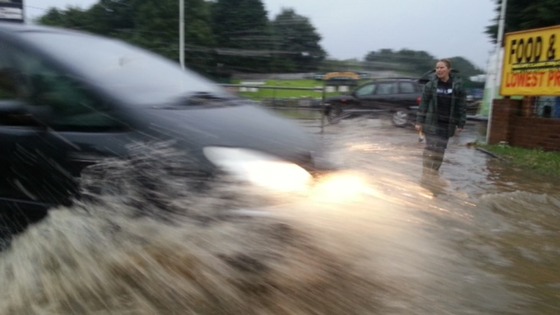 The Bank holiday has been a washout for many but in Essex people spent the first day of the long weekend up to their knees in water.
Drains burst on the beach front at Southend-on-Sea after a month's worth of rain fell in just a few hours.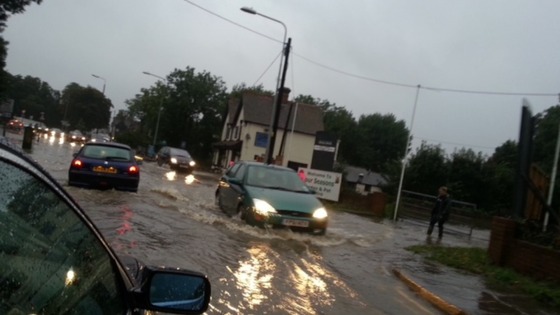 The Met Met Office issued weather warnings across the east of England.
At one stage in the day, 20mm of rain fell across Essex in an hour, and entire streets had to be evacuated in the town of Billericay after floods caused landslips that dragged down a wall.
Load more updates
Back to top