The Thames Valley was hit by flooding and storms overnight with transport routes and town centres including Maidenhead and Newbury badly affected. Cary Johnston reports.
Advertisement
The MP for Wantage, Ed Vaizey, has been giving his reaction to the flooding of Didcot Parkway railway station in his constituency, after visiting the site earlier today.
While there are services, in one direct. Services to Reading and Paddington have been disrupted for much of the day.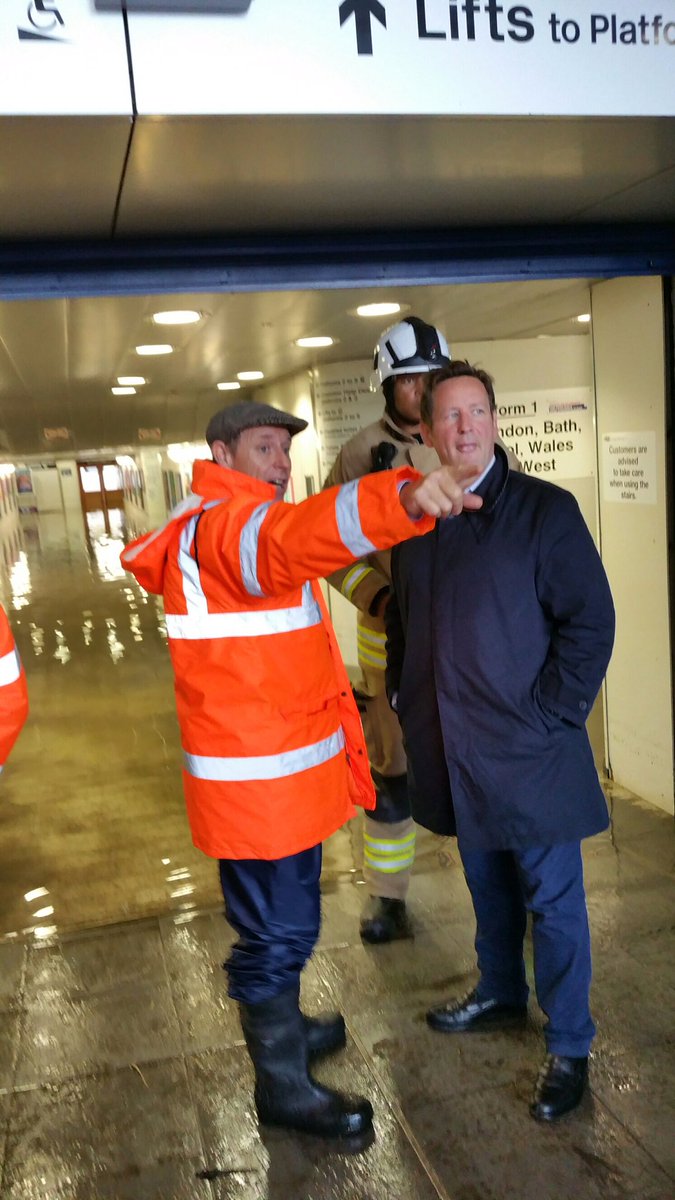 For the latest information on services at Didcot Parkway railway station visit the National Rail website.
The MP for Wantage, Ed Vaizey, has visited Didcot Parkway railway station. The site, which was flooded overnight, is in his constituency.
The flooding at Didcot Parkway station in Oxfordshire has left the station inaccessible to customers wanting to travel in the Oxford and Reading/London Paddington direction.
The Didcot Parkway platform towards Swindon, Bristol and South Wales is open. Customer travelling from Didcot towards London are advised to travel to Swindon and then back towards Reading/London Paddington.
Advertisement
The Environment Agency has issued flood alerts warning that flooding is possible in areas including:
The Ginge Brook, for the Steventon area down to and including Sutton Courtenay.
The Upper River Loddon including Basingstoke, Old Basing, Sherfield-on-Loddon, Chineham and Meadow Park.
the River Thames and its tributaries from Days Lock to above Pangbourne, including Dorchester and Overy, Shillingford, Benson, Ewelme, Wallingford, Winterbrook, East Hagbourne, South Moreton, North Stoke, Moulsford, South Stoke, Goring and Streatley
Low lying land and roads will be affected first.
There is a reduced service on South West Trains at Woking because of flooding. The flooding has damaged a large amount of the railway infrastructure at Woking, meaning that fewer trains than usual may be able to run.
There are delays of up to 30 minutes and no service on Great Western Railway Westbound at Newbury train station because of flooding.
Trains can not run on some of the lines through Newbury and services are unable to call at Newbury station.
There are delays and some cancellations on Great Western Railway services through Didcot Parkway because of heavy flooding on railway lines in the area.
Therefore trains from Swindon heading towards London Paddington can not call at Didcot Parkway train station..
Load more updates