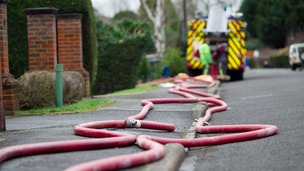 The Environment Agency cannot protect all people and all properties but will do all it can, the executive director says.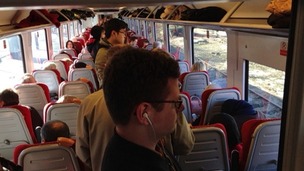 Around half of services to London out of Brighton have been cancelled because of major flooding at Patcham, near Preston Park.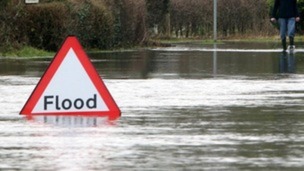 Insurers are to make around £426 million worth of payouts for the destruction caused by severe flooding over Christmas and New Year.
Live updates
Waterlogged field in New Forest 'ripples' under foot
A strange side effect of the recent flooding has caused the ground in a Hampshire field to ripple underfoot.
Ben Havers filmed his friends and their dog bouncing on the waterlogged earth at Canada Common in the New Forest.
"We just happened upon it - there were several similar patches to this one," said Mr Havers. "This was the first one we came across. It was about 10ft sq in area."
Later in the video the couple pierce the field's surface with a stick, causing wet mud to bubble out of the hole.
Rail services face disruption on Monday
Rail services in the Thames Valley were badly disrupted again tonight because of another signal failure caused by flooding at Maidenhead. Dozens of services have been cancelled or delayed.
First Great Western say the issue which started at around 5pm has now just been resolved but delays will continue for the rest of the evening. Around half of all trains were cancelled or delayed during the rush hour.
It comes as Network Rail warn passengers delays could continue for two months because of rising water levels.
Advertisement
Prime Minister warns of more floods next week
Prime Minister warns of more floods next week
River levels remain high, fast flowing and out of their banks in some places. Please avoid towpaths in such areas. #oxonflood
Rail services face disruption on Monday
Following severe flooding in Datchet, the rail line between Staines and Windsor and Eton Riverside has now reopened.
The first trains ran smoothly this morning into London Waterloo, with normal train services resuming.
Buses have been put on standby just in case.
Rail services face disruption on Monday
Buses have replaced trains between Romsey and Eastleigh due to a fallen tree.
The tree is blocking the line between Romsey and Chandlers Ford.
Replacement road transport services are conveying passengers between Eastleigh and Romsey in both directions until further notice.
Buses are departing Eastleigh at 10 past the hour each hour and Romsey on the hour, every hour.
Advertisement
Rail services face disruption on Monday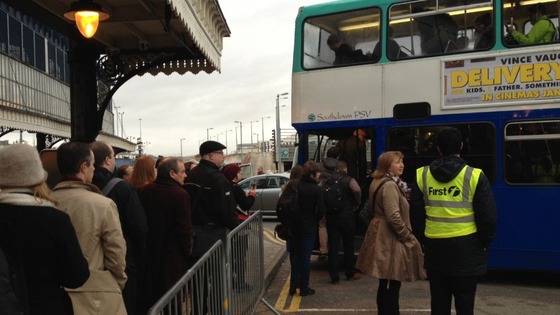 Rail services face disruption on Monday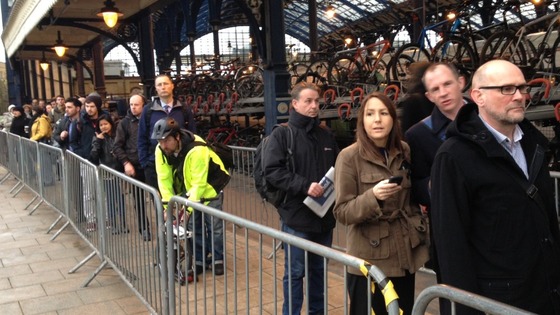 Rail services face disruption on Monday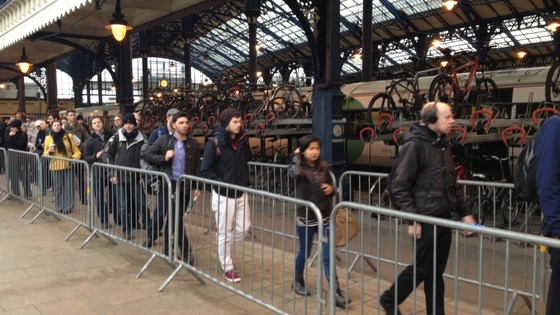 Prime Minister warns of more floods next week
David Cameron has unveiled a £10 million package of support for businesses hit by the floods.
Small and medium sized businesses will be able to access the funds to help with clean up costs and to keep trading throughout.
A helpline will also open to give advice, as well as 'no penalty charges' for those who are late filing accounts because of the crisis.
The Prime Minister has said:
The Government is taking action across the board to deal with the clear-up

and help hard-working people affected by the floods.

Dealing with these floods will be a long haul, requiring a stepped-up

national effort with the whole country pulling together.

We will continue to help the people who need help and protect the

communities that need protecting."
– David Cameron, Prime Minister
Load more updates
Back to top