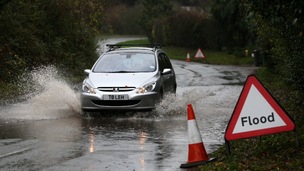 The UK is braced for another day of deluges and flooding as heavy rain sweeps across the country.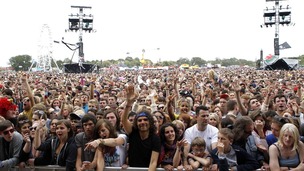 Festival goers face another day of showers but keep smiling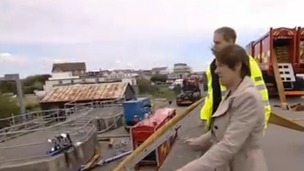 The Environment Minister Caroline Spelman has been to visit the flood hit area of Felpham near Bognor Regis in West Sussex.
Live updates
Flooding hits Dorset and Sussex
Dorset road closed after flooding
The A37 at Stratton near Dorchester in Dorset has been closed both ways after flooding overnight. The road is shut between A352 and A356 Dorchester Road.
Flooding hits Dorset and Sussex
Dartford Tunnel partially closed after flooding
Long tailbacks are being seen at the Dartford Tunnel in Kent after flooding forced one of the tunnels to shut. The east tunnel has been closed to traffic, will all traffic being diverted through the west tunnel.
Advertisement
Flooding hits Dorset and Sussex
Driver caught out whilst going for a McDonald's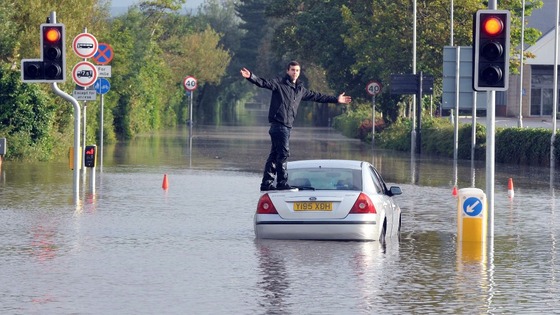 A young driver tried to get to McDonald's in Weymouth for an early breakfast this morning - but got caught out by the floods. He clambered onto his roof and had to jump in the water after his car wouldn't start. Dorset has been particularly hard hit by flash floods this weekend.
In the past 48 hours, 77mm of rain fell in Weymouth and Portland. The average rainfall for July is only 40mm. Bournemouth saw 53.8mm of rain whilst the Isle of Wight saw 44.8mm. Meanwhile, Shoreham in West Sussex saw 34.2mm of rain from Friday morning until 10am this morning.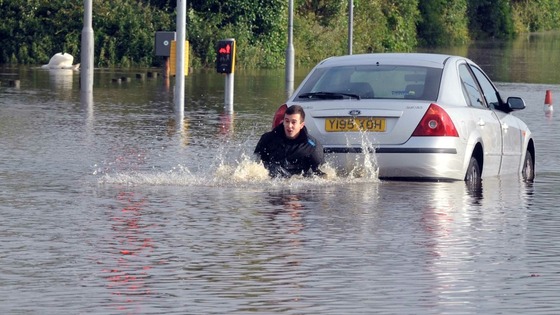 Flooding hits Dorset and Sussex
Boat rescue after couple's car caught in flash floods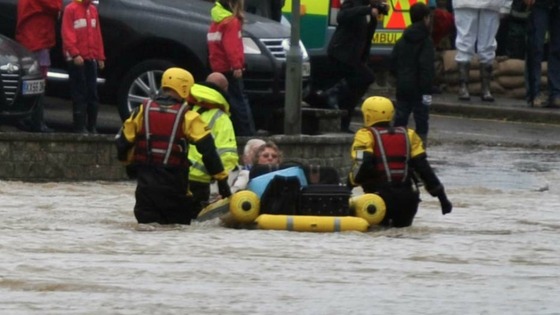 An elderly couple had a lucky escape after their car became stuck in rising flood water after they drove down a country lane in Dorset. The couple aged 78 and 80 had to be rescued when their car became overwhelmed by rising flood water from the River Brit at Burton Bradstock yesterday.
The couple became stuck along Bredy Lane. Locals couldn't reach them and for almost an hour they had to wait inside as the water rose to the car's windscreen. They were later rescued by a specialist team from Dorset Fire and Rescue Service who took them by boat to dry ground some 300 metres away.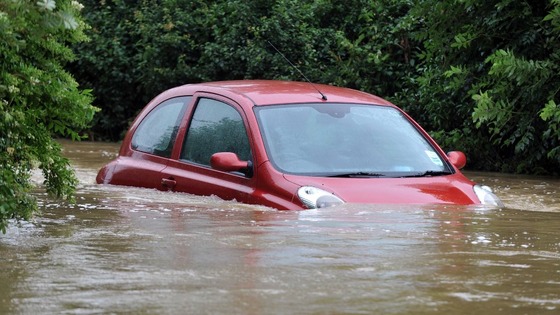 Flash flooding hits county
Flood waters rise in Wheatley in Oxfordshire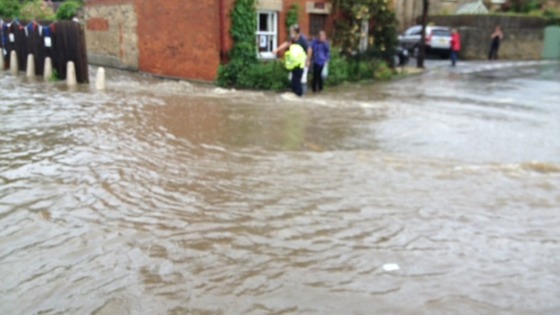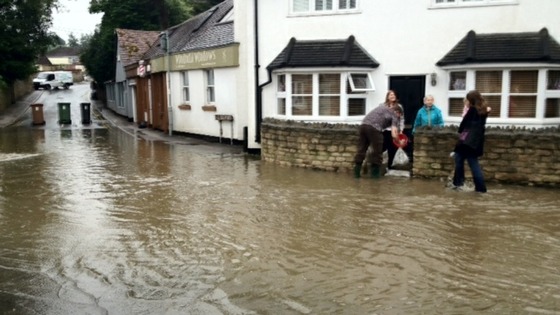 Flash flooding hits county
Heavy rain causes flooding on roads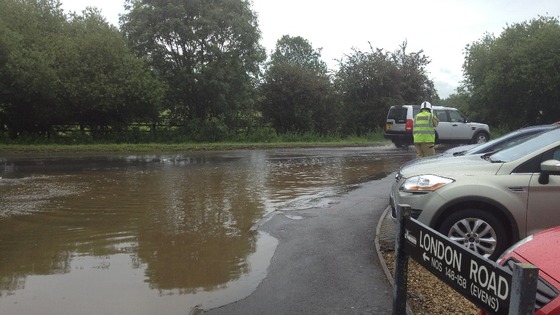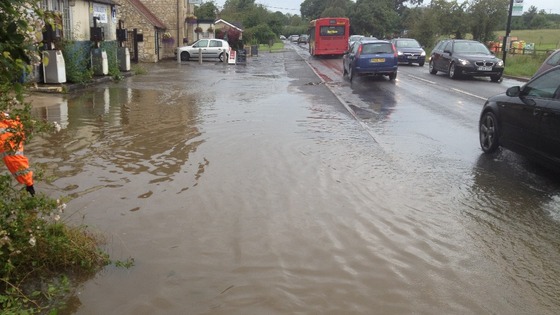 Advertisement
Flash flooding hits county
Flooding hits part of Oxfordshire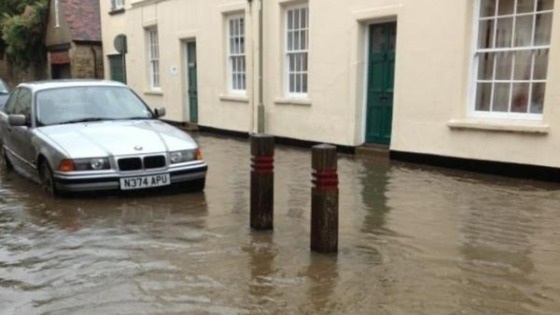 Flash flooding hits county
Flash floods hit part of Oxfordshire
Reports are coming in of flash flooding are coming in after heavy downpours in Oxford. Wheatley, Garsington and Stanton Saint John are all reported to be affected.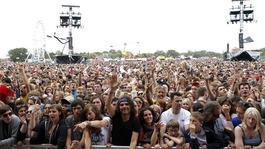 Southern flooding: Day four
Work to reduce flood risk
The Environment Agency (EA) is working with emergency services in flood-hit areas following heavy rain this week.
River levels are being monitored along with the developing weather situation, with potentially up to 20mm of rainfall forecast across the South East tomorrow and into the weekend.
Agency teams are clearing trash screens, closing flood gates, operating flood storage areas, removing debris from known hotspots and warning and informing the public.
They've set up an incident command centre at Bracklesham Lane car park in Bracklesham to co-ordinate a response to flooding.
Currently one flood warning and 8 flood alerts are in force for rivers across the region, meaning that flooding is still possible.
We have seen exceptional rainfall in the region over the past few days and have seen the devastating effects that flooding can cause, our thoughts are with those who have been affected.

"We are focusing all efforts in working in areas that have been affected by flooding over the past few days to lower river levels and will continue to work alongside our emergency partners.

"Latest forecasts indicate that heavy rainfall is again expected to cross the South East on Friday and into the weekend. We urge everyone to remain vigilant ahead of further rainfall tomorrow and over the weekend."
– Peter Quarmby, EA, South East Flood and Coast Risk Manager
Load more updates
Back to top