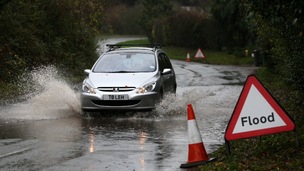 The UK is braced for another day of deluges and flooding as heavy rain sweeps across the country.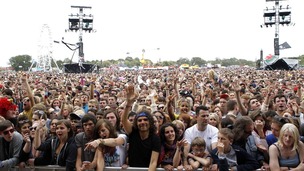 Festival goers face another day of showers but keep smiling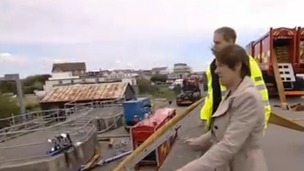 The Environment Minister Caroline Spelman has been to visit the flood hit area of Felpham near Bognor Regis in West Sussex.
Live updates
Flood rescue chopper faces axe
Dorset's search and rescue helicopter is facing the axe, despite answering a record number of call outs during recent flooding. It's due to go in 2018 because of Government budget cuts.
Dorset MP Richard Drax has written to the Transport Secretary Justine Greening asking her to reconsider.
Flooding hits Dorset and Sussex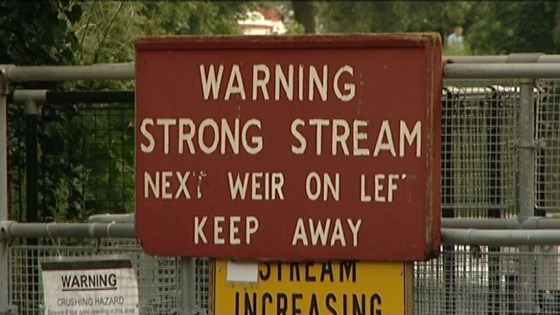 Canal boat owners in the Thames Valley have been urged to take precaution as water levels rise across Oxfordshire and Berkshire's rivers. The Environment Agency are putting up warning boards along the River Thames. Currently there are 18 red warning boards in place. To find out more click here.
Advertisement
Flooding hits Dorset and Sussex
The A37 at Stratton near Dorchester in Dorset has been closed both ways after flooding overnight. The road is shut between A352 and A356 Dorchester Road.
Flooding hits Dorset and Sussex
Long tailbacks are being seen at the Dartford Tunnel in Kent after flooding forced one of the tunnels to shut. The east tunnel has been closed to traffic, will all traffic being diverted through the west tunnel.
Flooding hits Dorset and Sussex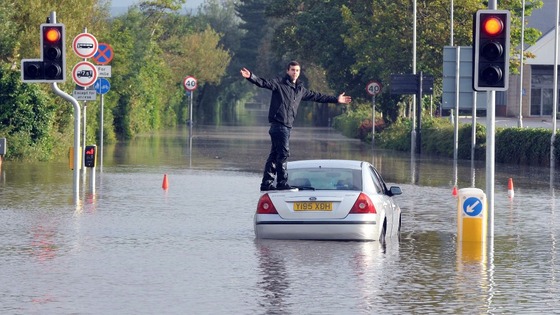 A young driver tried to get to McDonald's in Weymouth for an early breakfast this morning - but got caught out by the floods. He clambered onto his roof and had to jump in the water after his car wouldn't start. Dorset has been particularly hard hit by flash floods this weekend.
In the past 48 hours, 77mm of rain fell in Weymouth and Portland. The average rainfall for July is only 40mm. Bournemouth saw 53.8mm of rain whilst the Isle of Wight saw 44.8mm. Meanwhile, Shoreham in West Sussex saw 34.2mm of rain from Friday morning until 10am this morning.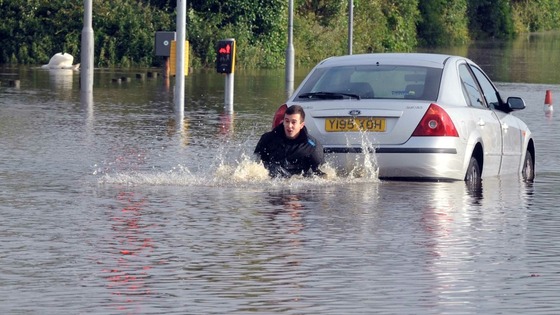 Flooding hits Dorset and Sussex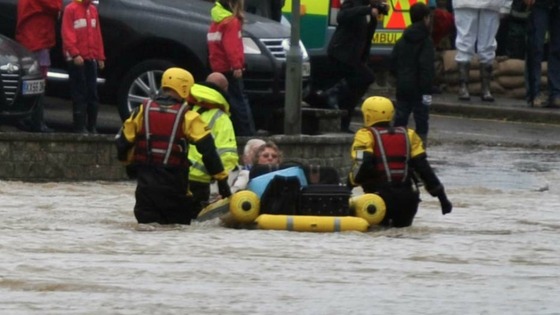 An elderly couple had a lucky escape after their car became stuck in rising flood water after they drove down a country lane in Dorset. The couple aged 78 and 80 had to be rescued when their car became overwhelmed by rising flood water from the River Brit at Burton Bradstock yesterday.
The couple became stuck along Bredy Lane. Locals couldn't reach them and for almost an hour they had to wait inside as the water rose to the car's windscreen. They were later rescued by a specialist team from Dorset Fire and Rescue Service who took them by boat to dry ground some 300 metres away.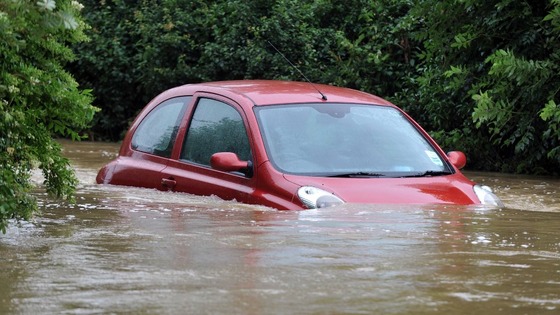 Advertisement
Flash flooding hits county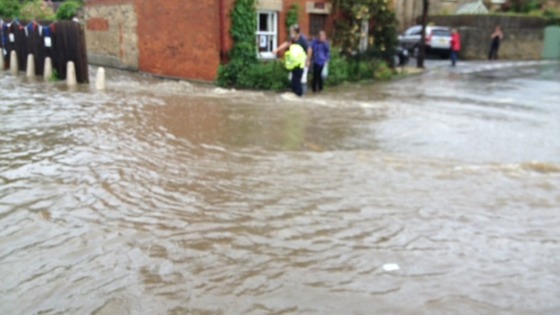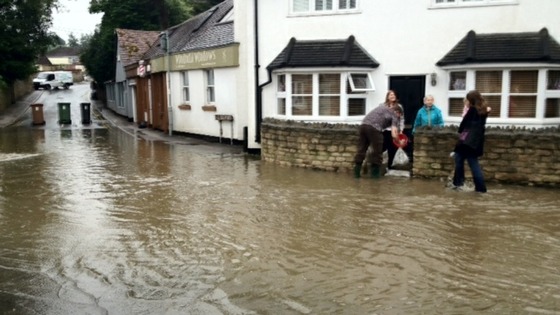 Flash flooding hits county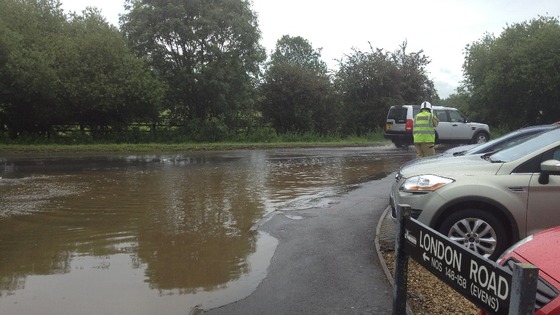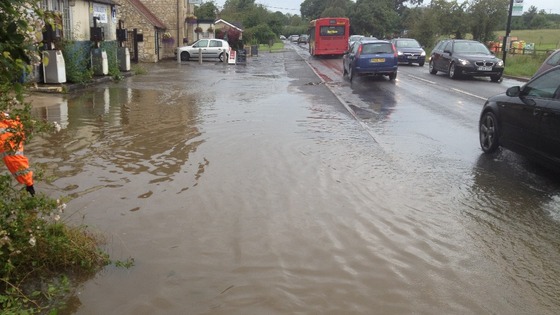 Flash flooding hits county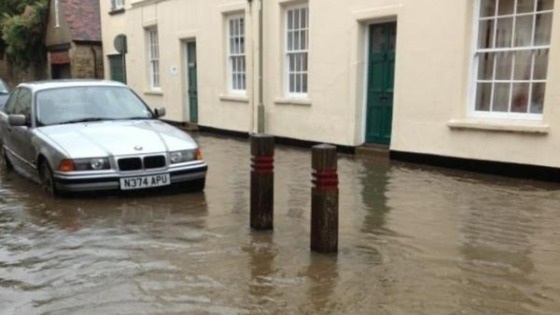 Flash flooding hits county
Reports are coming in of flash flooding are coming in after heavy downpours in Oxford. Wheatley, Garsington and Stanton Saint John are all reported to be affected.
Load more updates
Back to top