The Oxford Foundation has released its response to the fatal Paris shootings in France. The not-for-profit organisation provides interfaith education and initiatives for young people. The group's founder called for unity to combat extremism and terror.
""We are deeply shocked and saddened to witness the appalling acts of violence perpetrated against innocent civilians enjoying an evening out with their friends and families in Paris.

"Our thoughts and prayers are with the victims, their families, friends and the people of France.

"Many will be asking how do we defeat those committed to such acts of cowardly violence against unarmed civilians? We will defeat the scourge of contemporary terrorist movements through being absolutely united in the values that underpin our societies – democracy, freedom, rule of law, human rights and compassion for the vulnerable."
– Imam Monawar Hussain, Oxford Foundation
Sussex Police have issued a statement about the tragic events in Paris on Friday night, when a number of gunmen killed and injured hundreds of people in the French city. The British force commiserated with the victims and their families, and urged UK citizens to remain vigilant.
"Sussex Police's thoughts are with the victims and families of those affected by the terrorist attacks in France in which, according to current reports, more than 120 people tragically lost their lives. "Our thoughts are also with all the French people and our colleagues in Paris who are dealing with this horrific situation.

"We are continuing to monitor the situation following the attacks. We would urge the public to remain vigilant and report any suspicious behaviour or activity straightaway by calling the confidential anti-terrorist hotline on 0800 789 321 or 999 in an emergency."
– Deputy Chief Constable Olivia Pinkney, Sussex Police
Advertisement
Officials have confirmed the safety of many British citizens in Paris but are concerned that "a small number of British nationals have been caught up in the attack", Downing Street said.
Additional consular staff and a Metropolitan Police team have been deployed to help the French authorities, Number 10 said in a statement following an emergency COBR meeting on the attacks.
It added that the Foreign Office had handled around 400 calls overnight, and said its embassy in Paris was "working urgently with the French authorities to find out more".
Ministers reviewed the UK security situation and decided to maintain the threat level at severe, a spokesperson said.
"The police have stepped up their security measures on a precautionary basis and UK border force are working with their French counterparts in light of the tighter border controls in France," they said.
The statement added that David Cameron had spoken to French President Francois Hollande by phone and expressed his "profound condolences".
They agreed to further enhance the close co-operation and information-sharing between the UK and France to ensure we are doing all we can to identify and stop those who threaten us, whether in Syria and Iraq or closer to home. They agreed to stay in touch in the coming days as more information emerges.
– Downing Street spokesperson
Our thoughts go out to everyone in Paris. There will be a minute silence as a sign of respect before kick-off. https://t.co/txhcF5faEd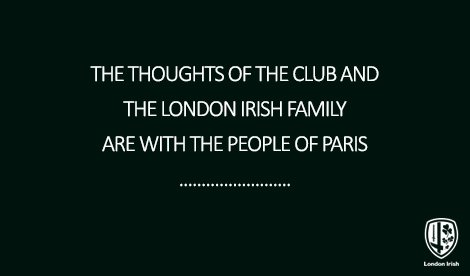 Inspiring scenes as @agen_rugby lead the minute silence by singing the French national anthem
Dozens of British Muslim leaders have signed a letter saying they are 'appalled' and 'profoundly saddened' by the terror attacks in Paris.
We are profoundly saddened by the loss of innocent lives in Paris, and our deepest condolences are with the family and friends of the victims, and the French nation.

Britons of all backgrounds, of every faith, every denomination, and none, are horrified by what we have learned, and are determined that those who seek to divide our diverse and peaceful communities in Europe will not succeed.

There is no justification for murder, and all British faith communities agree that those who commit acts of violence cannot do so in the name of any faith. Any such claim is illegitimate.

British Muslim communities are equally appalled by the violence, and angered by those who commit abhorrent acts in the name of religion. The perpetrators do not represent us; their views are perverse and self-serving.

We urge all communities in Britain and France to stand firm with compassion and solidarity. We must not let these terrorists divide us, otherwise the terrorists will win. Let us not play into their divisive narrative, and instead show them that people of all faiths and none can live peacefully, together.

Like the terrorists who want to divide communities, there will be some in the days ahead who will try to use this atrocity to attack innocent people. We equally reject their intentions.

It is evil people who do evil things; such acts will only increase our resolve to remain united.
– The letter
The letter was signed by MPs, campaigners, journalists, athletes and Imams.
Chief Marsh: "Thoughts of all police officers & staff are with the people of #Paris. We must work with all communities to defeat terrorism"
Advertisement
#PortofDover is open for business as normal with scheduled sailings to Calais and Dunkirk. #Customers are advised to check-in as normal
Members of the public who have been directly affected by the incidents in Paris, or who are concerned about family members and friends who may be directly affected can call the Foreign and Commonwealth on 020 7008 0000.
– Foreign & Commonwealth Office website
A 41-year-old Frenchman has been charged with possession of an air rifle and a knife after an incident at Gatwick Airport.
Read the full story ›
English football clubs are to hold a minute's silence this weekend following the Paris terror attacks.
The Football League said the silence would take place before all matches as "a mark of respect to those that lost their lives last night" and "as a show of solidarity with the people of France".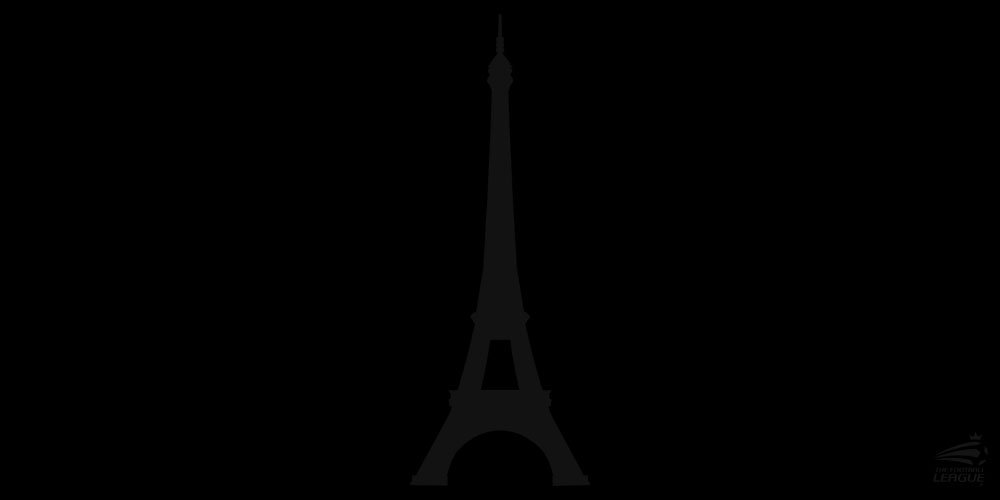 The silence is a mark of respect to those that lost their lives last night & as a show of solidarity with the people of France #ParisAttacks
Load more updates