Our thoughts go out to everyone in Paris. There will be a minute silence as a sign of respect before kick-off. https://t.co/txhcF5faEd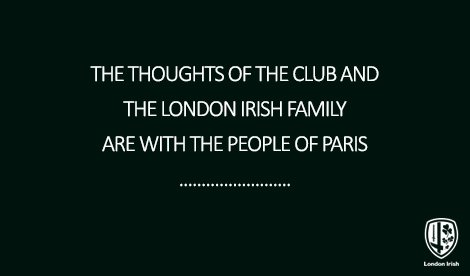 Inspiring scenes as @agen_rugby lead the minute silence by singing the French national anthem
Dozens of British Muslim leaders have signed a letter saying they are 'appalled' and 'profoundly saddened' by the terror attacks in Paris.
We are profoundly saddened by the loss of innocent lives in Paris, and our deepest condolences are with the family and friends of the victims, and the French nation.

Britons of all backgrounds, of every faith, every denomination, and none, are horrified by what we have learned, and are determined that those who seek to divide our diverse and peaceful communities in Europe will not succeed.

There is no justification for murder, and all British faith communities agree that those who commit acts of violence cannot do so in the name of any faith. Any such claim is illegitimate.

British Muslim communities are equally appalled by the violence, and angered by those who commit abhorrent acts in the name of religion. The perpetrators do not represent us; their views are perverse and self-serving.

We urge all communities in Britain and France to stand firm with compassion and solidarity. We must not let these terrorists divide us, otherwise the terrorists will win. Let us not play into their divisive narrative, and instead show them that people of all faiths and none can live peacefully, together.

Like the terrorists who want to divide communities, there will be some in the days ahead who will try to use this atrocity to attack innocent people. We equally reject their intentions.

It is evil people who do evil things; such acts will only increase our resolve to remain united.
– The letter
The letter was signed by MPs, campaigners, journalists, athletes and Imams.
Advertisement
Chief Marsh: "Thoughts of all police officers & staff are with the people of #Paris. We must work with all communities to defeat terrorism"
#PortofDover is open for business as normal with scheduled sailings to Calais and Dunkirk. #Customers are advised to check-in as normal
Members of the public who have been directly affected by the incidents in Paris, or who are concerned about family members and friends who may be directly affected can call the Foreign and Commonwealth on 020 7008 0000.
– Foreign & Commonwealth Office website
A 41-year-old Frenchman has been charged with possession of an air rifle and a knife after an incident at Gatwick Airport.
Read the full story ›
Advertisement
English football clubs are to hold a minute's silence this weekend following the Paris terror attacks.
The Football League said the silence would take place before all matches as "a mark of respect to those that lost their lives last night" and "as a show of solidarity with the people of France".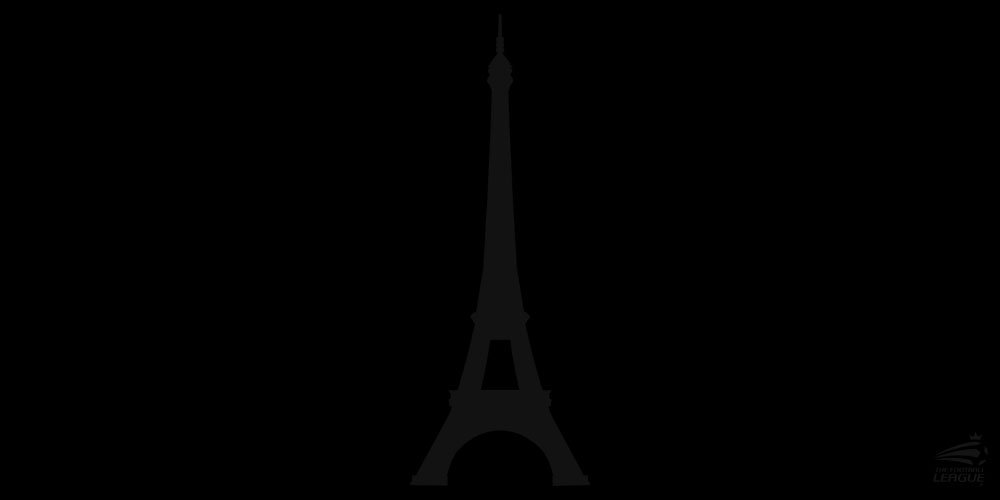 The silence is a mark of respect to those that lost their lives last night & as a show of solidarity with the people of France #ParisAttacks
People have rushed to social media to show their support for Paris following a series of fatal terror attacks on the capital.
Read the full story ›
There will be a heightened police presence at UK ports and major events over the coming days in response to Paris attacks, the Metropolitan Police has said.
Mark Rowley, assistant commissioner for specialist operations in London, told BBC Radio 4's Today programme: "We are strengthening our policing stance across the country at the moment".
We've made some small changes. People may notice a little change at ports. People may notice some changes at events in big cities across the country - extra police officers, extra checks, extra vigilance from the police.
– Metropolitan Police assistant commissione
He also said the UK's official terror threat level was already at "highly likely" - the second highest it can be - and he expected the Cobra meeting called by Prime Minister David Cameron to consider raising it further.
The latest advice for anyone planning to travel to France with news from travel operators on what services are running
Read the full story ›
Load more updates