There has been a rise in the number of people who've been tricked out of their savings by scams or rogue investments.
Read the full story ›
A woman has been jailed for more than five years for fraud offences across Berkshire.
Tanya Rowe used forged references and payslips to secure a tenancy on a property. She then bought furniture from a shop in Maidenhead and paid for the items with cheques which bounced.
"Tanya Rowe appeared to live a very extravagant lifestyle, it was a lifestyle that she couldn't sustain. he claimed that she was a designer for Heston Blumenthal, which wasn't true and, more unforgivably, she also told people that she was dying of cancer, which also wasn't true. She is a devious woman who has affected so many people's lives."
– Thames Valley Police officer Det Con Abi Enright, of Windsor Police station
Advertisement
Well over £1 million has been lost by businesses in Dorset to online crime in the last year. Nationwide there was a 22 per cent increase in crimes reported. Police are urging businesses to train staff to spot the signs of fraud.
The son of a Kent pensioner with dementia whose savings were stolen by three friends is calling for greater protection for elderly people's finances.
Margaret Rigby from Betteshanger was given power of attorney over Barbara Lewis' bank account when she developed dementia - but was later convicted of fraud after stealing £57,000 from her account.
Today Mrs Lewis' son, Nick, met with ministers to press for new rules to regulate powers of attorney. Tony Green reports.
A family from Kent who stole an elderly friend's life savings have been ordered to pay back twenty five thousand pounds.
Pensioner Margaret Rigby, her daughter and son-in-law from Betteshangar, were found guilty of stealing more than £100 000 from Barbara Lewis.
They then spent it on holidays, cars and meals out.
Barbara's son told our reporter Tom Savvides, that they valued pounds and pence more than friendship
Elderly and vulnerable people in Dorset have been conned out of more than £1 million in two years by 'phone fraud gangs.
Advertisement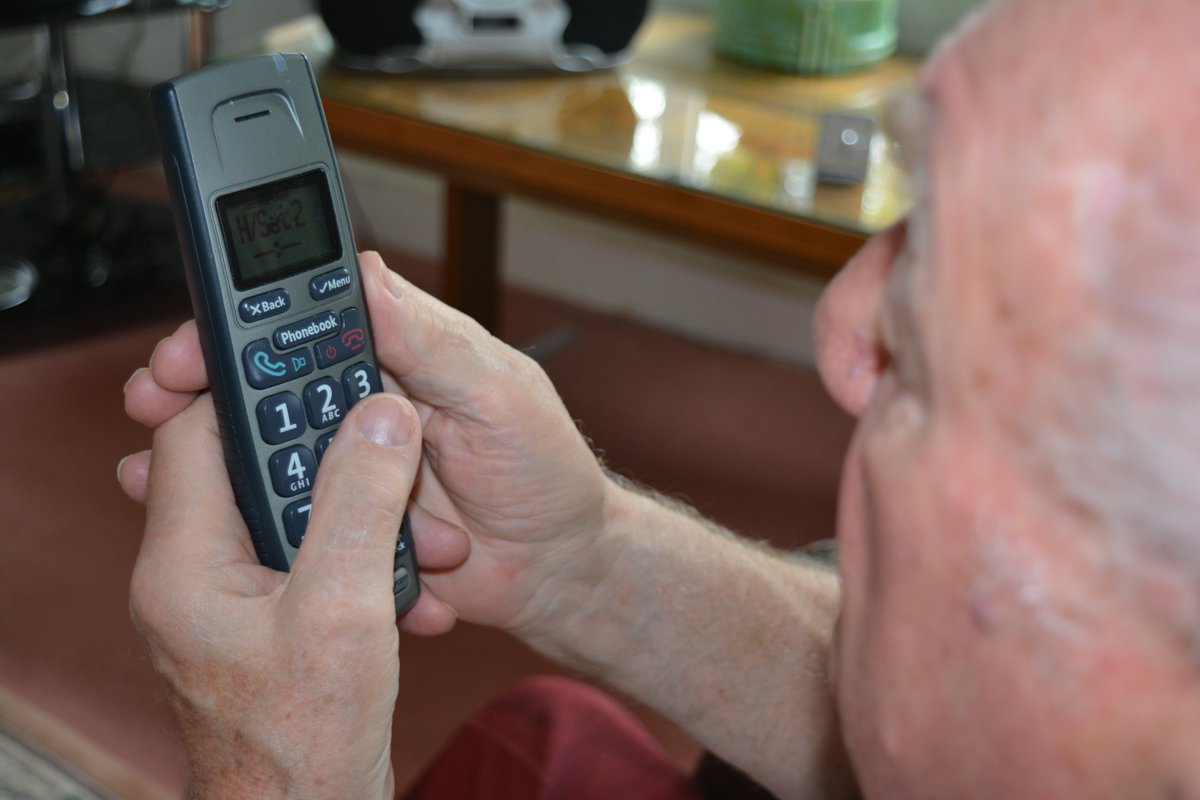 Police in Dorset are urging the public to be aware of a large number of telephone scams - residents in the county have lost over £1 million.
The force is calling on residents to heighten their vigilance to potential fraud threats.
The message 'Hang Up On Fraudsters' is being spread throughout Dorset and the South West in response to a spate of offences since November 2014. A range of resources, including posters and fliers, have been utilised in Dorset to warn the public. Local businesses, including post offices, hospitals and GP surgeries have also been displaying the advice. Social media platforms have been positively targeted with the hash tag #HangUpOnFraudsters and local radio stations have helped to spread awareness.

Neighbourhood Policing Teams in Weymouth, Poole and Purbeck have attended supermarkets and community events to offer crime prevention advice to the public.

The campaign has had positive results, with many members of the public coming forward with information and refusing to hand over money. However, officers are still concerned as the offences continue in certain areas.

Residents in Poole, Dorchester and Weymouth have been targeted by the offenders, who call the victims and tell them that their bank accounts have been compromised in some way. The callers have a variety of sophisticated methods, including pretending to be police officers or banking advisors, to convince victims that they are legitimate. On many occasions they have persuaded them to transfer or hand over large sums of cash.
– Dorset Police
A Wiltshire Police Superintendent from Swindon appeared at Bournemouth Magistrates Court today charged with a number of counts of fraud, forgery and false accounting.
The charges relate to a treasurer role Andrew Carr undertook for a School Governing Body and Scout organisation.
The 47-year-old is currently suspended from the Force.
This matter was voluntarily referred to the IPCC in October 2015. An independent investigation was undertaken by Dorset Police.
Andrew Carr is next due to appear at Bournemouth Crown Court on 26 May 2016 charged with 11 counts of fraud, forgery and false accounting.
There's been a huge rise in the number of people falling victim to cold callers in Oxfordshire.
More than 80 people reported incidents in February and March - three times as many as last year. Trading Standards are warning people to be wary of callers offering home improvements that turn out to be sub-standard.
Load more updates