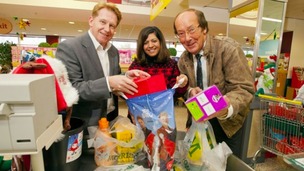 As part of our Text Santa campaign, Fred, Sangeeta and Simon went bag packing at a local supermarket.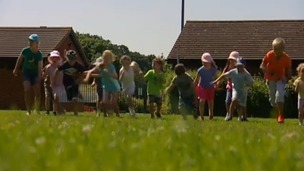 What do our children think about the Olympic Games? Fred Dinenage has been finding out - and some of the answers are hilarious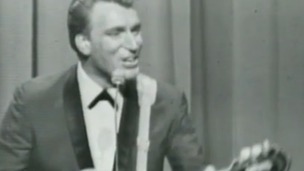 We remember him - or some of us do - the crooner who yodelled his way to the top of the charts in the 60s with songs like "I remember you!"
Live updates
The Mad Hatter in Lewis Carroll's Alison in Wonderland loved to hold a tea party - and maybe he was on to something. An organisation in Portsmouth has been holding them for 12 years, for children with serious illnesses or disabilities.
Martin Dowse - along with our very own Mad Hatter - has been to join in. He spoke to organiser Malcolm Drew and Rob Martin.
Fred celebrates 50 years on our screens, here's How!
Fred Dinenage is today marking 50 years in television and here's how!
Advertisement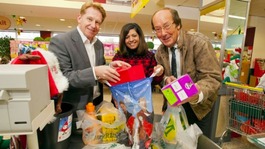 As part of our Text Santa campaign, Fred, Sangeeta and Simon went bag packing at a local supermarket.
Read the full story
Fred's memories of Queen Mary
Fred will be covering the naming ceremony of the Royal Princess by the Duchess of Cambridge tomorrow. We found a short report from 1967 in the archives.....he'll be returning with Sangeeta to virtually the same spot at Southampton Docks tomorrow.
Ground control to Major Tim...
ITV News Meridian's Fred Dinenage flew out to Germany to interview Major Tim Peake to find out what it takes to become an astronaut while he was training in 2010.
The 41-year-old agreed to show Fred around the European Space Agency's training facility because he was inspired to study science by the presenter's ITV programme 'How' as a child.
Fred will catch up with Tim on ITV News Meridian at 6pm on ITV in the South.
Ground control to Major Tim...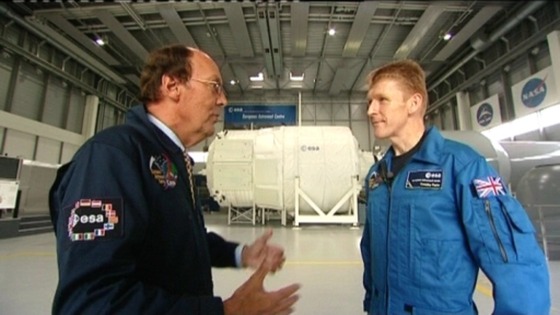 In 2010, ITV News Meridian's Fred Dinenage went to meet Major Tim Peake after he completed the first phrase of his training to go into space.
"It was absolutely a dream. For me as a test pilot, to become an astronaut is the absolute pinacle of that career" he told Fred.
"The view of the earth. Everyone says that is the most incredible thing to see".
"Learning Russian has been the toughest thing I have had to do. Your up there by yourself. There is no doctor, no engineer so you need to learn all of these skills".
Advertisement
Meet the last British dambuster
Next month we'll be marking one of the most famous raids in wartime history and a group of legendary airmen known as The Dambusters.
In 1943 this specially-formed unit under commander Guy Gibson attacked a series of dams in Germany in a bid to cripple the Nazi war effort, using an ingenious bomb designed to bounce along the water - a bomb tested off the coast of Kent and Dorset.
Well 70 years on there are only three Dambusters still surviving and only one in this country. His name is George ''Johnny'' Johnson.
Dinenage back in the day
Patricia Stanley, from Wimborne Minster, in Dorset sent in a picture of her and Fred - and here's what happened next!
A unique view of Santa Claus
Fred Dinenage met the children from Bewbushe Academy at Crawley in West Sussex, last year, and got their very unique take on Father Christmas.
A new appointment for Dr Fred
VIDEO: Meridian's very own Fred Dinenage received an Honorary Doctorate today from Southampton Solent University. Fred, who was made an MBE in 2010, became a Doctor of Media. How about that!
Load more updates
Back to top