A rock and roll fan got a send off fit for the King at an Elvis Presley themed funeral.
Mourners decided to give Elvis fan Frank Kerr the memorable service at Vinter's Park Crematorium at Maidstone in Kent.
The 64-year-old from Five Oak Green, near Tonbridge, passed away on June 14.
He was a gentle giant and today scores of his biker friends took him on his final journey through Sussex. Barry Flood, known as 'Bear', died after he suffered a brain injury in a motorbike accident.
In true biker-style, his coffin was carried behind a Harley Davidson trike - much to the surprise of passers-by. Charlotte Wilkins speaks to friends Ian Dorian and Peter Saunders.
Advertisement
Hundreds of bikers are expected to turn out for the funeral of Barry Flood, whose coffin will be pulled behind a Harley-Davidson 'trike' from Ringmer to Brighton.
Barry, who was known as 'Bear' died after a bike accident in September last year and a long stay in Lewisham Hospital.
The bikers plan to process from Ringmer to Brighton to pay their respects.
Today, hundreds of people - including actors and comedians - paid their final respects to Gloria Minghella who died at the age of 83.
The much-loved islander founded Minghella's Ice cream with her husband Edward in 1950.
And she was mother to the famous film director Anthony Minghella. She also received an MBE from the Queen in 2007 for her services to the community. From Ryde, Richard Slee reports.
Gloria Minghella, best known for her founding a famous ice cream company, was remembered today at her funeral in the Isle of Wight.
The church in Ryde saw a big turnout from friends and family, including Jo Brand, who looked back on the contributions Gloria gave to island life.
Dominic Minghella, the son of Gloria Minghella, looks back at how her mum has helped and inspired communities and charities on the Isle of Wight.
This comes ahead of Gloria's funeral, which took place earlier today.
Advertisement
My mum was married in St Mary's Church, Ryde, in 1950. Today we hold her funeral there, mourning with the whole community. #myyearwithoutmum
Struggling to write my tribute to Mum for her funeral on Tuesday. She always found the right words at the most difficult moments #missingMum
Today we bid farewell to the amazing and much-loved Gloria Minghella, at St Mary's, Ryde, where she married in 1950. http://t.co/HKaWMjsVQL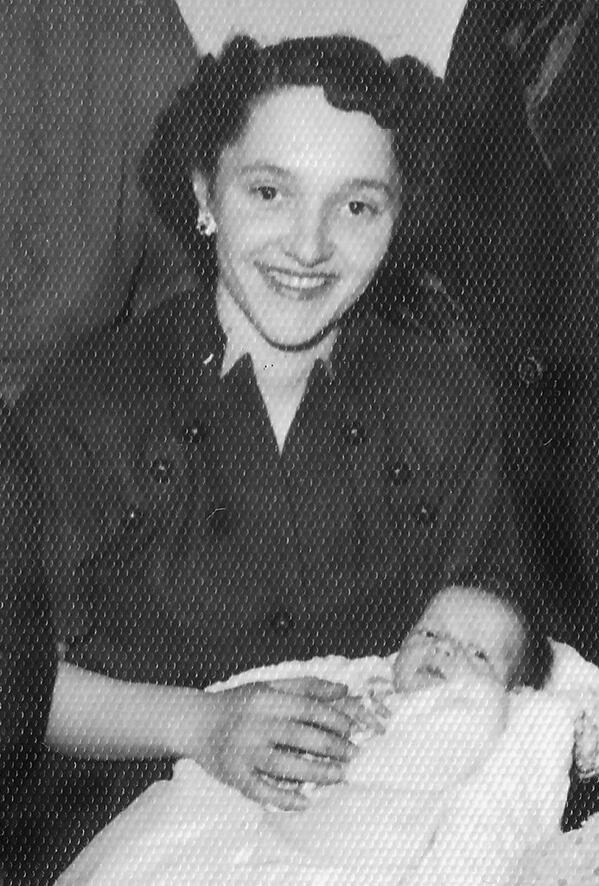 The funeral of Gloria Minghella, of Minghella icecream, will take place today in the Isle of Wight.
Gloria was dubbed the 'Queen mum of the IOW' as she headed the ice-cream business on the island, was involved in various charity work and was previously Deputy Lord Lieutenant for the island.
She died on Thursday 27th March and left behind her husband, who she co-founded the Minghella business with, and four grown-up children.
Her son Dominic Minghella, who was a producer for Doc Martin and Robin Hood, paid tribute to his late mum on his website: "You can imagine our pain. You cannot imagine our pride."
He was a pearly king from a long line of pearly kings, and today, Brian James Hemsley from Crowborough in Sussex was given a suitably glittering funeral. Fellow Kings and Queens from across London went to commemorate his life.
David Johns reports, speaking to Pearly King, Pat Jolly; David Hemsley, Brian's son; and Carole Jolly, a Pearly Queen.
Load more updates