Today we bid farewell to the amazing and much-loved Gloria Minghella, at St Mary's, Ryde, where she married in 1950. http://t.co/HKaWMjsVQL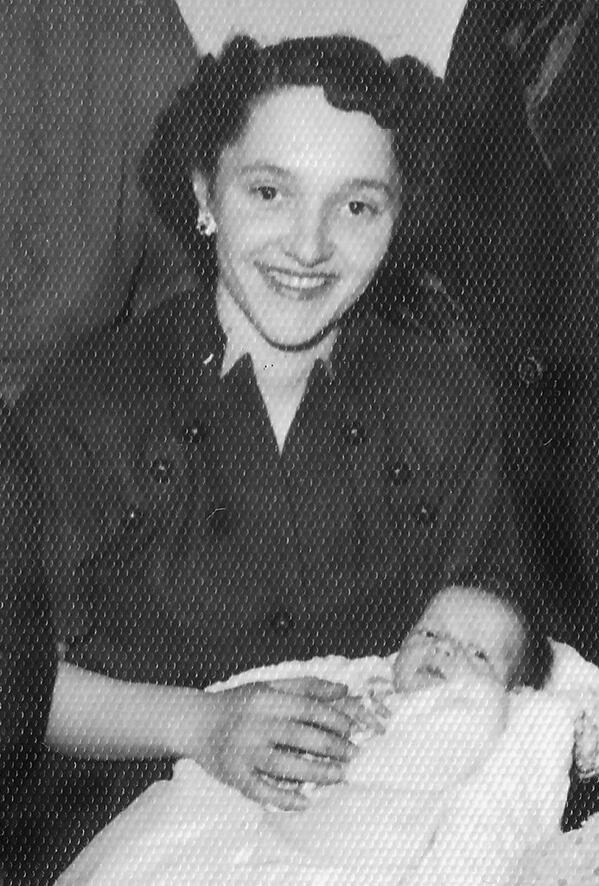 The funeral of Gloria Minghella, of Minghella icecream, will take place today in the Isle of Wight.
Gloria was dubbed the 'Queen mum of the IOW' as she headed the ice-cream business on the island, was involved in various charity work and was previously Deputy Lord Lieutenant for the island.
She died on Thursday 27th March and left behind her husband, who she co-founded the Minghella business with, and four grown-up children.
Her son Dominic Minghella, who was a producer for Doc Martin and Robin Hood, paid tribute to his late mum on his website: "You can imagine our pain. You cannot imagine our pride."
Advertisement
He was a pearly king from a long line of pearly kings, and today, Brian James Hemsley from Crowborough in Sussex was given a suitably glittering funeral. Fellow Kings and Queens from across London went to commemorate his life.
David Johns reports, speaking to Pearly King, Pat Jolly; David Hemsley, Brian's son; and Carole Jolly, a Pearly Queen.
An investigation is underway after the wrong coffin was taken to a funeral.
It's been reported that mourners were left in floods of tears as undertakers arrived with the wrong coffin at the funeral service in Southampton.
We asked people in Maidstone whether they thought Mrs Thatcher's funeral was appropriate or whether the money could have been better spent elsewhere.
Officers are appealing for witnesses as the incident happened in the daytime in a busy area of the city.
Detective Constable Sarah Fox said: "The victim has been left distressed and upset by this burglary especially as they took jewellery that was of great sentimental value to her and even stole from the moneyboxes of her grandchildren.
"I'd appeal for anyone who saw anything suspicious in the area at the time to contact me." Anyone with information is asked to call DC Fox at Shirley Police Station on 101 or call Crimestoppers anonymously on 0800 555 111.
Advertisement
A pensioner was burgled while attending a funeral.
Police are now appealing for witnesses to catch the person who targeted the 75-year-old woman in Southampton.
The victim returned home after the funeral to find a quantity of cash she was saving for a holiday and some jewellery had been taken.
Among the items taken were several of great sentimental value as they belonged to her deceased husband and her father.
Her engagement and wedding rings were also stolen and the burglar emptied moneyboxes belonging to her grandchildren, stealing the money from those as well.
The burglar broke into the flat in Bugle Street sometime between 1pm and 4.30pm on March 1.
A neighbour's property was also targeted but it's not known yet if anything has been taken from there.
He'd been saving for almost two years to buy a headstone for his dad's grave. But after he handed over his money the company went bust. Now a new headstone has been installed as Andrew Pate reports.
The survivor of a powerboat crash in which one man was killed said today he realised how lucky he is to be alive.
Dan Whapples was speaking at the funeral of Mike Lovell - it's the first time he's talked about the accident which happened on the final day of the racing season last month.
Today more than 1000 people turned out to pay their respects.
Click below for the full report
The team mate of a powerboat pilot who was killed during a race has spoken for the first time about what happened.
Navigator Dan Whapples, from Warsash in Hampshire, suffered multiple injuries but survived the crash which killed Mike Lovell at the National Powerboat Championships in Weymouth.
In an emotional interview at Mike's funeral today Dan said he wished that Mike had been given a second chance too.
See his interview in full here.
Load more updates