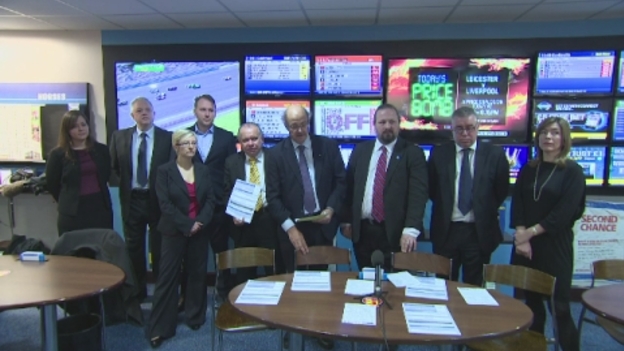 Starting today, gambling addicts in Medway can ban THEMSELVES from the area's betting shops. It's Britain's first self-exclusion scheme to be backed by a network of betting shops. Derek Johnson reports.
Addiction experts have branded them "the crack-cocaine of gambling".
Fixed Odds Betting Terminals invite gamblers to bet up to £100 every 20 seconds.
Medway Council says strict restrictions on maximum stakes are urgently needed, but the Government doesn't agree. John Ryall spoke to former gambling addict Matt Zarb-Cousin and Medway Council Labour Group Leader Vince Maple.
Advertisement
Medway Council is inviting owners of betting shops and gaming premises to a meeting to agree a voluntary code on gambling.
It's the latest move to combat gambling addiction in Medway which has a cluster of venues using casino-style fixed-odds betting terminals described by addiction experts as the 'crack-cocaine of gambling'.