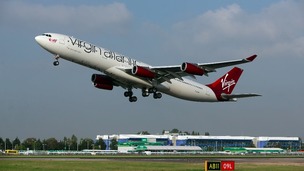 The two airlines plan for their new partnership to take off on March 30th 2014, combining slots at Heathrow.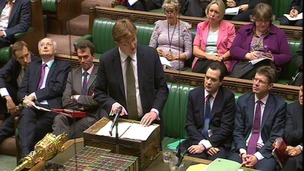 The Government must "pull its finger out and start building", Labour said in the wake of today's raft of infrastructure announcements.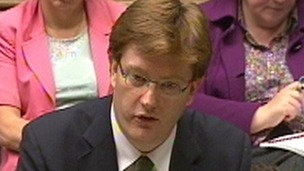 Pothole repairs and improvement plans for the A21 in Kent, junctions on the M4, the M23 Gatwick and the A27 Chichester bypass announced.
Live updates
Rail delays after train his deer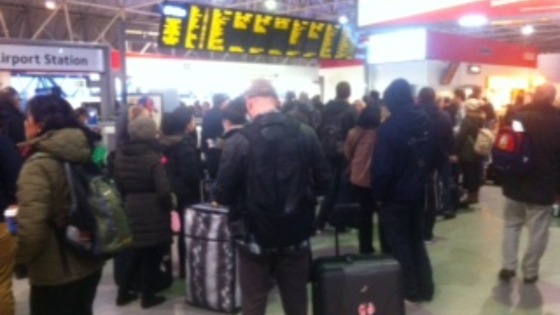 A train has struck a deer near Gatwick Airport resulting in damage to the train and causing delays of up to 90 minutes to services through the station. Buses are also supplementing trains where needed between Purley / Gatwick and Three Bridges.
First Capital Connect passengers may use their tickets on East Midlands Trains, First Capital Connect trains on the Great Northern route, London Underground, Southern and Southeastern services on any reasonable route.
Southern passengers may use London buses on route 405 between Purley and Redhill, and also Metrobus services between Redhill and Crawley.
Gatwick jobs boost from Easyjet
Video. Easyjet says it will create 200 new jobs - with the launch of new services from Gatwick. The airline bought slots from rival Flybe which is pulling out of Gatwick to cut costs.
Easyjet is targeting business travellers with flights to Brussels and Strasbourg among others. The airline says the new routes will carry more than one million extra passengers.
It's part of a strategy to change Gatwick's image as mainly an airport for holidaymakers. Malcolm Shaw has our report.
Advertisement
Jobs boost at Gatwick
There's a jobs boost for Gatwick Airport. Easyjet says it's taking on 200 pilots and cabin crew. The airline has bought slots from rival Flybe. It's targeting business passengers with new services to cities like Strasbourg and Brussels.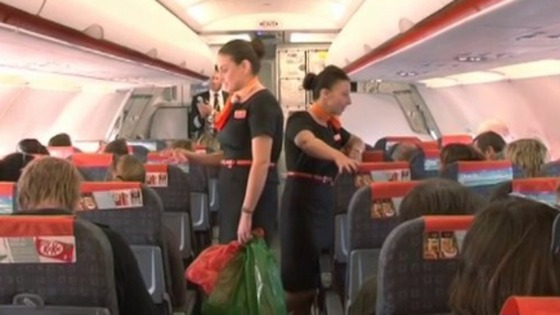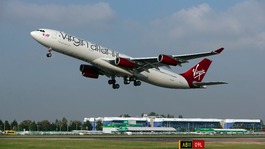 The two airlines plan for their new partnership to take off on March 30th 2014, combining slots at Heathrow.
Read the full story
Success story for Gatwick
Gatwick continues to successfully compete with other London airports. Business and leisure passengers are choosing to fly from Gatwick thanks to the range of destinations we serve – more than any other UK airport – and our continued focus on delivering excellent service and facilities. As well as attracting more passengers, we have also added airlines and routes, ultimately building more connections between London and the world."
– Nick Dunn, Chief Financial Officer at London Gatwick
Success story for Gatwick
More passengers are choosing to fly from London Gatwick. The airport saw 3.1 million passengers use it in October 2013 - an increase of 4.3% or 128,000 passengers over the prior year.
The growth in European routes continued with more than 2.3 million passengers choosing to fly from London Gatwick, an increase of 5.6% from last year. An increase in European flights was on key business routes. Destinations including Geneva, Luxembourg and Istanbul added over 100,000 passengers.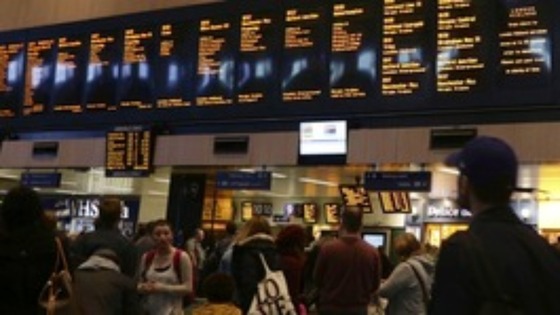 The reported loss of traffic to North America, down 10.5%, was nearly all due to US Airways ceasing services from London Gatwick earlier in the year. However, next summer's launch of three new Norwegian services to the US will help support growth going forward.
Advertisement
Border Force officers at Gatwick Airport have seized approximately a kilo of cocaine with an estimated street value of £100,000.
Border Force officers stopped Roy Michael Grizzle, from Redhurst Drive, Wolverhampton on Thursday after he arrived on a flight from Jamaica.
After questioning the 52-year-old, officers searched luggage and discovered the drugs in the false bottoms of three plastic bottles containing aloe vera drink.
Mr Grizzle was charged with the attempted importation and will next appear at Croydon Crown Court on 22nd November.
Seizures like this demonstrate how Border Force officers are at the forefront of the fight to keep illegal drugs and other banned substances out of the UK.

Anyone with information about activity they suspect may be linked to smuggling should call the smuggling Hotline on 0800 59 5000.
– Carole Upshall, Director of Border Force South
Airport terrorism charge
A 30-year-old Hampshire man has been charged with an offence under Section 5 of the Terrorism Act relating to the preparation of terrorist acts. Mashudur Rahman Choudhury was arrested at Gatwick Airport last Saturday.
He appeared at Westminster Magistrates' Court this morning. Chief Inspector Inspector Beth Pirie, from Hampshire Police, said: 'I'd like to reassure the community in Hampshire that the charge relates to activity overseas and there is no perceived threat to the local community.'
Plane noise affecting man from East Grinstead's health
With Heathrow, Gatwick, Southampton, Bournemouth and Farnborough airports in our region - many of us are used to living under the flight path. Most people get used to the drone of aircraft noise - but one man from West Sussex - just can't.
Patrick Kiley from East Grinstead is unable to sleep at night because of planes flying over his home . And he's worried that changes to flight paths over Gatwick - could mean the noise will get worse. David Johns has been to meet him.
Major disruption at Gatwick
"We are continuing to experience a power outage affecting some operational systems in the South Terminal. Unfortunately this has resulted in some delays for passengers and we apologise for any inconvenience caused. We are working hard to fix the problem and have contingencies in place to minimise disruption. We advise all passengers to confirm the status of their flight with the airline and to check in at the terminal they are scheduled to fly from."
– Grant Payne, Media Relations Executive
Load more updates
Back to top