Travellers at airports across the UK will be hit by two days of strikes as workers at Swissport, the world's largest ground and cargo handler, go on strike for two days on 23 and 24 December.
Over 1,500 check-in staff, baggage handlers and cargo crew, members of Unite, the country's largest union, will walk out for 48 hours at 00.01 Friday 23 December in a long-running pay dispute, and plans that they say will seriously erode terms and conditions.
Unite today called on the management to take part in constructive negotiations in a bid to avoid Christmas travel disruption at the UK's airports.
The airports affected will be Aberdeen, Belfast, Birmingham, Bristol, Bournemouth, Cardiff, Doncaster, East Midlands, Edinburgh, Gatwick Glasgow, Heathrow, Leeds/Bradford, Luton, Manchester, Newcastle, and Southampton and Stansted.
Campaigners living near airports in the south say their lives could be made a living hell, if plans to modernise flightpaths are pushed through without consultation.
The aviation industry says there needs to be a major overhaul of the way our airspace is controlled.
The number of flights from UK airports is expected to grow by fifty percent by twenty-thirty - and Hampshire-based air traffic controllers say the current system can't cope.
Rachel Hepworth reports:
Rachel spoke to Jamie Hutchison, Director of NATS Swanwick, Murray barter from Residents Against Airport Noise in Ascot and Sally Pavey from CAGNE in Warnham near Gatwick
Advertisement
A woman from Surrey is believed to have become the world's youngest ever commercial airline captain at just 26 years old.
Read the full story ›
Campaigners against new runways at Heathrow and Gatwick have been staging a new protest ahead of a government decision, expected in October. They held an Olympic style event with Heathrow awarded a pair of Gold ear defenders for making the most noise
It's claimed noise at both airports will massively increase if the plans are approved. A new opinion poll for Windsor and Maidenhead Council reveals 38 percent of local people oppose a third Heathrow runway with 34 percent supporting it. The rest said they had no preference.
Our Transport Correspondent Mike Pearse reports.
easyJet says it is 'appalled' after video emerged of baggage handlers throwing luggage onto trolleys from one of its planes.
A passenger who was waiting in the terminal at Gatwick Airport recorded the footage when he saw the bags being unloaded:
easyJet says it is now investigating.
easyJet is appalled to see this footage. We would like to assure our passengers that this is absolutely not the standard of baggage handling we expect from our suppliers and we will investigate this incident thoroughly.
– easyJet statement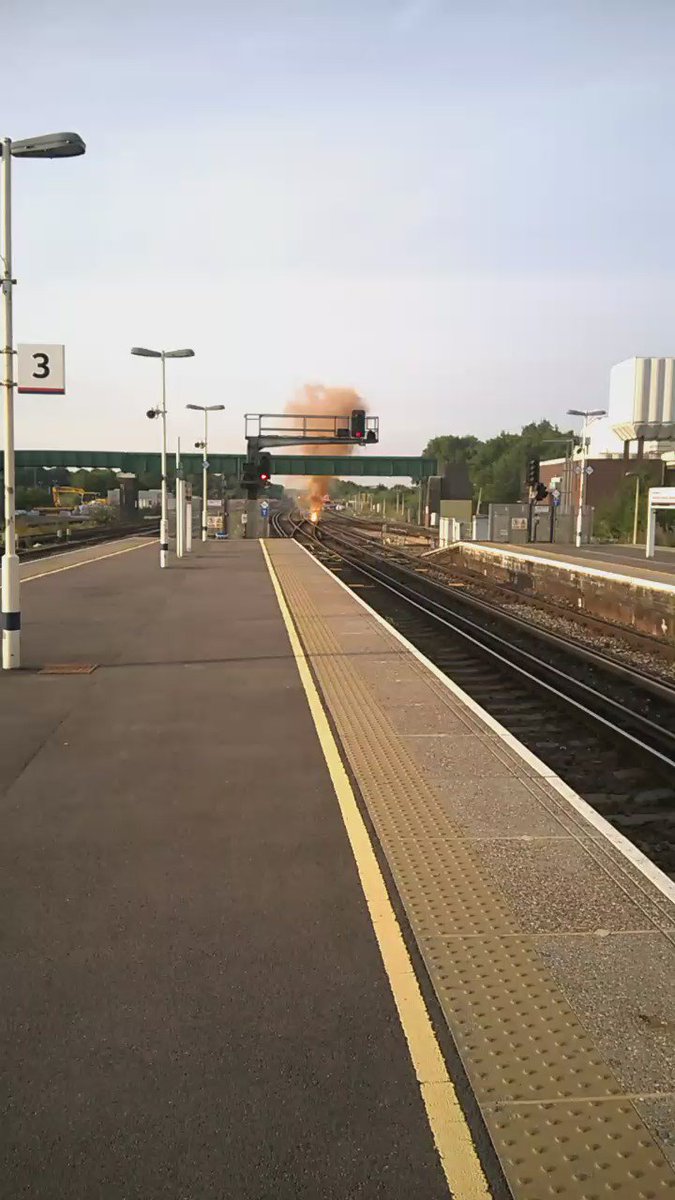 Advertisement
An airline crew member has been arrested on suspicion of being under the influence of alcohol.
The 45-year-old man, from London, arrived at Gatwick, late for a flight. He was not permitted to board the aircraft. His absence meant that Monday's 0910 flight to Corfu was unable to take off.
The man was bailed until 8 September.
Dozens of people have now made complaints to Trading Standards about damage to cars parked near Gatwick Airport. Last month thousands of vehicles were found dumped in a muddy field by rogue parking firms. Five companies are now being investigated by police.
Luke Elsworth is only19, but he's already earned his wings as an airline pilot - making him one of the youngest ever in this country.
Luke was offered a job with easyJet after completing a fast-track training programme. Our transport correspondent Mike Pearse caught up with him at Gatwick and discovered that, despite his achievement, his feet are still firmly on the ground.
There's a warning the Brexit vote could delay a decision on expansion at Gatwick Airport. Campaigners say the Prime Minister's resignation may well stall plans to make an announcement early next month.
It was previously suggested that ministers could announce a decision on whether to expand Heathrow or Gatwick before the summer Parliamentary break at the end of July.
But David Cameron's announcement that he will step down by October following the Brexit vote could mean a further delay in the process.
Load more updates