Three hour rescue of injured goose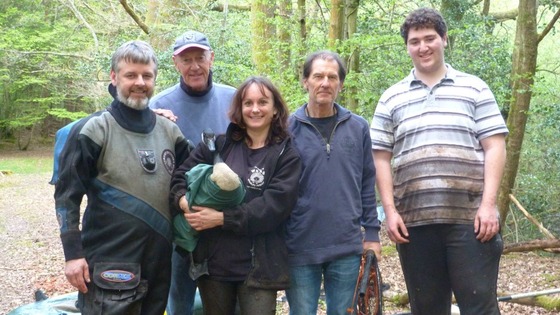 A team of five rescuers spent three hours rescuing a badly injured goose from a wooded pond at Herons Ghyll just north of Uckfield, East Sussex. Two veterinary ambulances from the East Sussex Wildlife Rescue & Ambulance Service were called after the injured goose was spotted by a resident.
The goose was dragging a wing in the water, and clearly was unable to fly. Rescuers had to use drysuits, an inflatable boat, swan hooks, rope, a long walk-to-wards net, and long handled poles and nets to catch the Canada Goose.