Emma Wilkinson (@emmawilkitv)
'Put feet first' is the message to diabetes sufferers in Hampshire, which it's been revealed, has the highest amputation rate in the country.
New figures show more diabetes patients have limbs removed in Gosport and Fareham than anywhere in Britain.
Experts say in many cases, such drastic measures could be have been prevented.
A man who had to have his lower leg removed spoke to other patients at a workshop in Fareham, about the importance of regularly checking feet.
Emma Wilkinson has more details:
An eight year old boy has been taken to hospital with serious injuries after he was hit by a car in Gosport.
He was walking on Eastbourne Avenue near the junction of Worthing Avenue when the collision happened.
Police want to speak to the driver of the vehicle.
Advertisement
Hundreds of Sea Cadets will gather at Petrol Pier to say farewell to the 43-year-old ship that has taken 30,000 cadets on offshore voyages
Read the full story ›
Two thousand runners hit the streets of Gosport this morning, to take part in a half marathon. And as Andrew Pate explains, after a damp start - it was a day enjoyed by competitors of all ages:
5 mins to race & rain has stopped. Gosport Half Marathon runners don't seem too worried. As cameraman I'm delighted http://t.co/qT23LUfwNF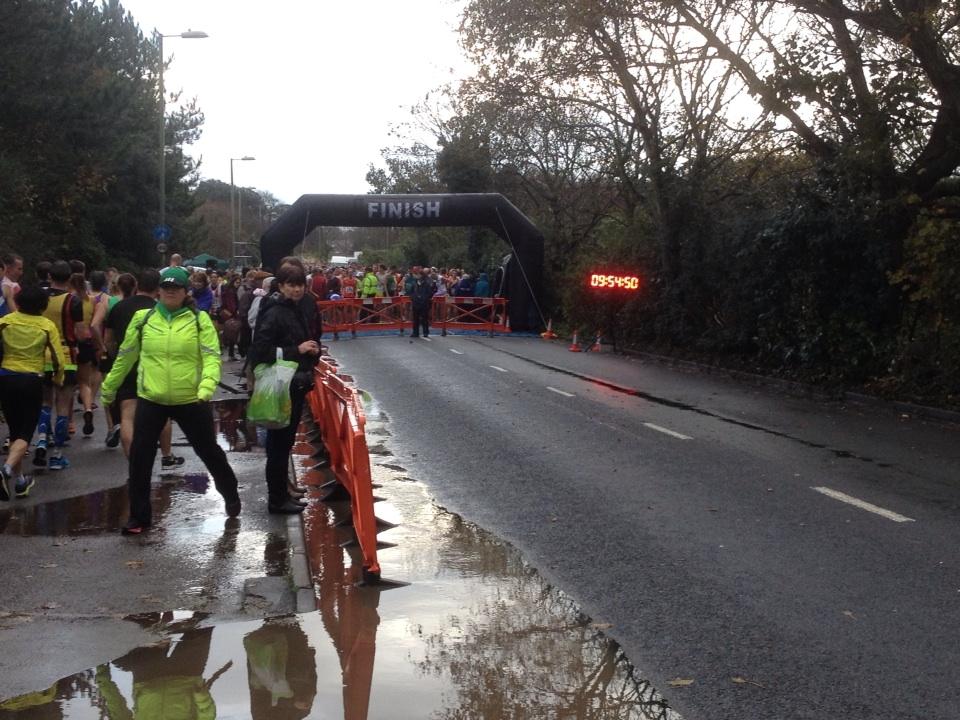 Advertisement
The Gosport half marathon is now underway. Heavy rain forced runners to seek shelter beforehand, but fortunately the rain is forecast to die down for the rest of morning, with a chance of some showers.
More than 2,000 people will be competing today in the gruelling Gosport Half Marathon race in Hampshire.
The Mayor will start the annual road race at 10am in Browndown Road, Alverstoke, which will see runners complete two laps, incorporating the recently widened footpath along the Lee-on-the-Solent seafront.
At 10.20am the 1.2km Children's race will start and see 250 youngsters take part.
Elite runners and beginners from around the local area will be running in the 29th year of this annual event.
Ian Jennings, 47, from Gale Moor Avenue, Gosport, Hampshire, was arrested at Norwich Airport yesterday afternoon after landing a private plane.
He has been charged with performing an aviation function when the alcohol in his breath was over the prescribed limited, Norfolk Police said. Jennings was released on bail to appear at Norwich Magistrates' Court on November 13 where he will face the allegation under the Railways and Transport Safety Act 2003.
The charge comes after a Flybe pilot was released on bail after being arrested on suspicion of drink-driving on Tuesday.
The 48-year-old pilot had been due to fly from Newquay Airport in Cornwall to London Gatwick when he was held. The flight was cancelled and passengers faced delays, with some missing connections.
A spokesman said: "Flybe can confirm that one of its pilots volunteered to help the police with their inquiries at Newquay Airport yesterday.
"The airline is not able to comment further while the police investigation is taking place."
For pilots, air crew and air traffic controllers the alcohol limit is 20mg per 100ml of blood. The drink-drive limit for motorists is 80mg.
Gosport MP Caroline Dinenage has today welcomed a Hillsborough-style inquiry into deaths at Gosport War Memorial Hospital.
Speaking after the announcement, Caroline said: "For the families involved, this has been a long and hard journey.
"I am pleased that the Government has expressed its commitment to addressing their ongoing concerns and finding out what really happened at Gosport War Memorial Hospital.
"I have always called for openness and transparency – the families deserve nothing less.
The inquiry, selected by the families as their preferred course of action, is an important first step in finally bringing closure to this difficult case."
Load more updates