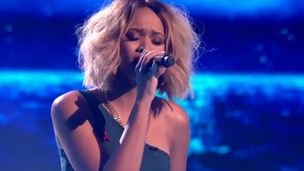 Tamera Foster was left in tears when she was booted off the X Factor tonight.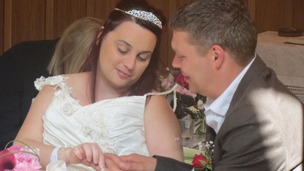 A hospice in West Kent has arranged a wedding for a mum of six who was diagnosed with a terminal brain tumour two days before.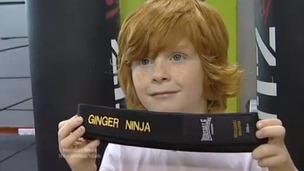 He calls himself the 'Ginger Ninja' and at just seven-years-old Ethan Owers is certainly one to watch after becoming a blackbelt.
Live updates
Toddlers lucky escape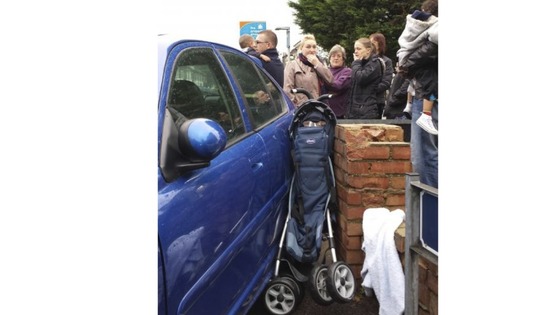 A toddler miraculously escaped unharmed after a pushchair was crushed against a wall by a car.
The incident happened at 7.38am in Darnley Street, Gravesend when two cars collided. One of the vehicles is believed to have mounted the pavement and struck the buggy.
Police said that three people were taken to hospital as a precaution but that none of the injuries were serious.
Do you know the victims? Please call our newsdesk on 084488 12006.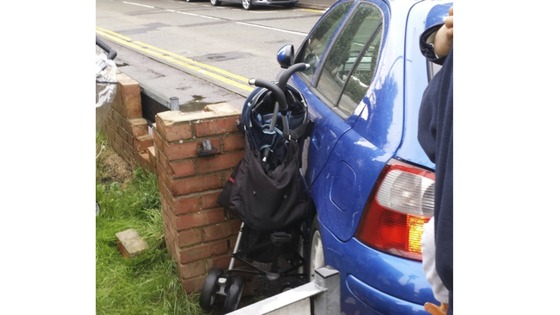 School uniforms 'too costly'
A shopkeeper in Gravesend has put up a banner outside his clothing shop criticising schools about their choice of uniform suppliers.
Dilip Ahluwalia isn't an official supplier of uniforms, but he's selling them despite some local schools objecting.
He claims parents aren't getting value for money. Schools say the suppliers they use are providing quality goods at a fair price.
Advertisement
War bunker gets listed status
by David Johns (@davidjohns_itv)
A cold-war nuclear bunker, buried beneath a park in Gravesend, has been given Listed Building status by English Heritage. The Civil Defence Bunker would have been used as a communications centre in the event of a Soviet attack, and was fully functional between 1954 and 1968.
David Johns has been to see it, and speaks to volunteer Naj Lehl, Melanie Norris from Gravesham Borough Council, and volunteer Sam Willoughby.
War bunker gets listed status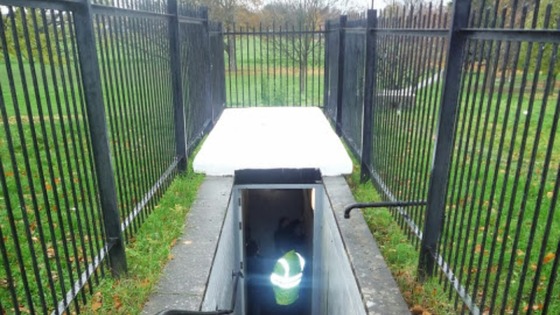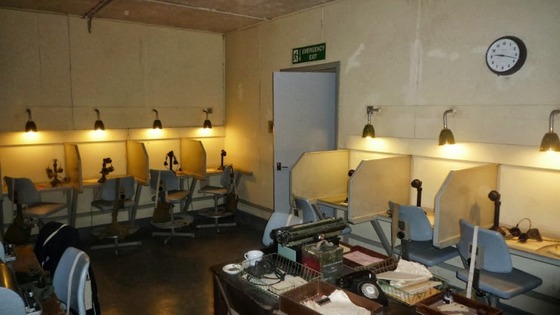 A bunker that has been given listed status by English Heritage would not have survived a nuclear attack.
The bunker would have been used between 1954 and 1968 in the case of a Soviet air attack.
The building would have handled information and coordinated the response to a nuclear attack.
War bunker gets listed status
A bunker in Kent has been given listed status by English Heritage today.
The bunker is a rare example of a purpose built civil defence centre, which would have been used in the case of a Soviet air attack.
The building would have been staffed by around 35 people and was in use between 1954 and 1968.
It has now been restored and is open to the public.
Gravesend dispersal area introduced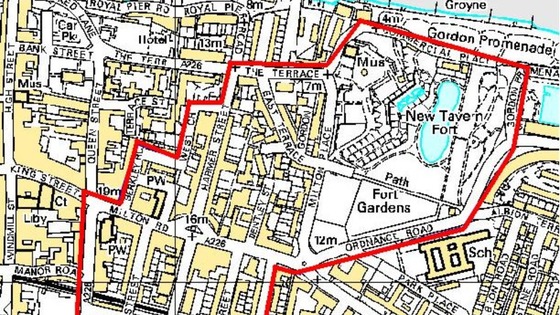 Kent Police have been given more powers to deal with anti-social behaviour near the clock tower in Gravesend.
A Dispersal Area will operate for a three month period from 1st October.
All roads and public spaces near the clock tower to the east of the town will come under the Dispersal Area.
Young people under 16 not accompanied by a responsible adult between 9pm and 6am should be taken back to their home.
Failure to comply could lead to a fine of up top £2,500 and/or three months imprisonment.
Chris Carter, Inspector of Gravesham's Community Safety Unit, said: 'Kent Police has received a number of calls from members of the public and businesses in this area concerned about anti-social behaviour, noise and litter left by groups that tend to congregate near the clock tower.
Advertisement
Gravesend dispersal area introduced
West Country (E)
Wiltshire Police have confirmed they will hold a press conference regarding the Malborough jewellery raid. It will take place at the force headquarters at 2pm. Details will be broadcast on our website as they happen.
Meridian travel news
Heavy traffic due to earlier accident - two vehicles involved on A2 Watling Street London bound at A227 Wrotham Road (Gravesend / Tollgate Services). There is congestion on A2 Watling Street to Brewers Road (Cobham / Shorne / Inn on The Lake).
All lanes have been re-opened.
Crews investigate yard fire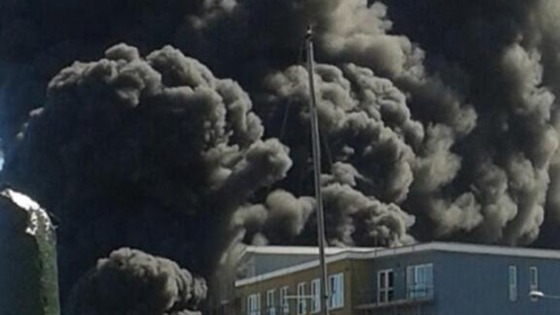 Investigations are continuing into what caused a major fire at a caravan site in Kent. Homes were evacuated and people told to stay indoors as more than sixty firefighterstackled the flames in Gravesend yesterday afternoon. Smoke could be seen across the county.
Crews investigate yard fire
More than sixty firefighters have spent the afternoon tackling a blaze at a caravan site at Gravesend in Kent. A number of homes were evacuated, while other residents in the area were told to stay indoors and keep their windows shut.
As John Ryall reports, plumes of smoke could be seen for miles. The interviewee in his report is Chris Colgan from Kent Fire & Rescue Service.
Load more updates
Back to top