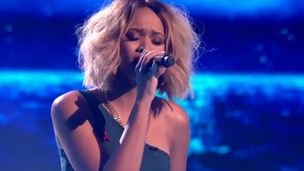 Tamera Foster was left in tears when she was booted off the X Factor tonight.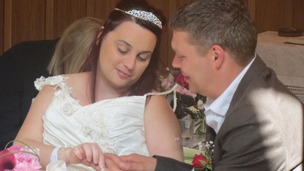 A hospice in West Kent has arranged a wedding for a mum of six who was diagnosed with a terminal brain tumour two days before.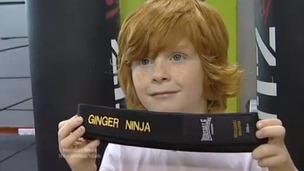 He calls himself the 'Ginger Ninja' and at just seven-years-old Ethan Owers is certainly one to watch after becoming a blackbelt.
Live updates
Gravesend dispersal area introduced
West Country (E)
Wiltshire Police have confirmed they will hold a press conference regarding the Malborough jewellery raid. It will take place at the force headquarters at 2pm. Details will be broadcast on our website as they happen.
Meridian travel news
Heavy traffic due to earlier accident - two vehicles involved on A2 Watling Street London bound at A227 Wrotham Road (Gravesend / Tollgate Services). There is congestion on A2 Watling Street to Brewers Road (Cobham / Shorne / Inn on The Lake).
All lanes have been re-opened.
Advertisement
Crews investigate yard fire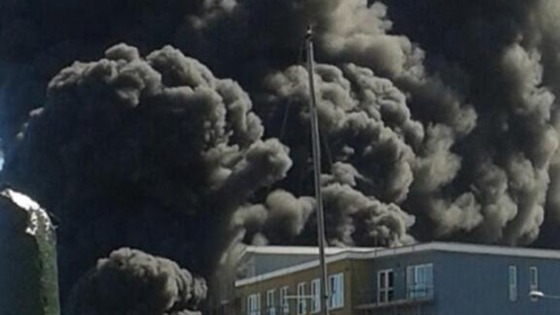 Investigations are continuing into what caused a major fire at a caravan site in Kent. Homes were evacuated and people told to stay indoors as more than sixty firefighterstackled the flames in Gravesend yesterday afternoon. Smoke could be seen across the county.
Crews investigate yard fire
More than sixty firefighters have spent the afternoon tackling a blaze at a caravan site at Gravesend in Kent. A number of homes were evacuated, while other residents in the area were told to stay indoors and keep their windows shut.
As John Ryall reports, plumes of smoke could be seen for miles. The interviewee in his report is Chris Colgan from Kent Fire & Rescue Service.
Crews investigate yard fire
Crews investigate yard fire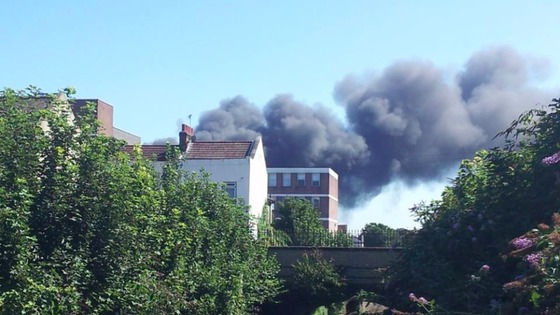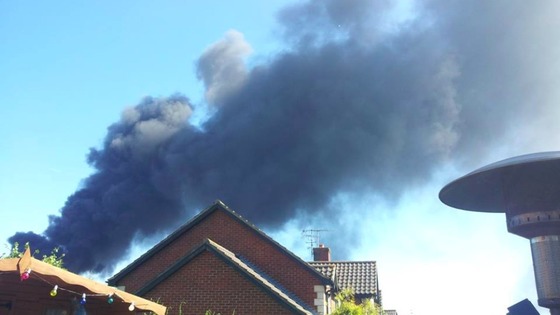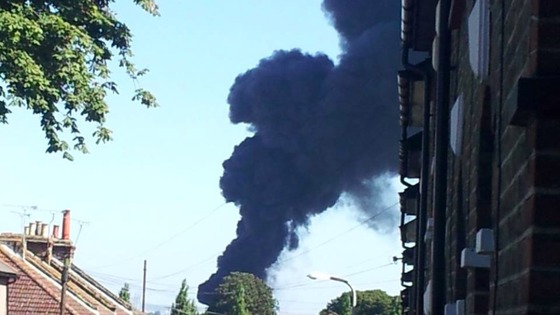 Advertisement
Crews investigate yard fire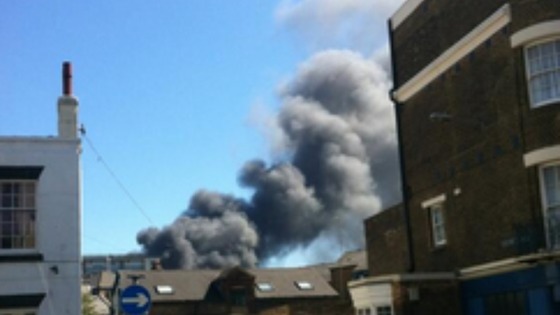 People living near the location of a major fire in Gravesend in Kent are being advised to keep their windows and doors shut as a precaution due to the amount of smoke in the area.
More than sixty firefighters are currently tackling a large fire at a yard on Canal Road in the town. Kent Police are also at the scene.
Canal Road in Gravesend is closed in both directions due to a serious fire between Canal Basin and Prospect Grove / Norfolk Road.
A major fire broke out next to the gas holders at around 11:30 this morning. No major roads are affected, although the smoke can be seen for several miles around. Over 70 firefighters are at the scene.
Crews investigate yard fire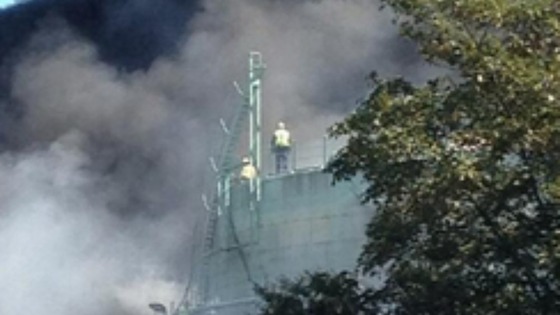 A fire is underway near industrial size gas holders in Gravesend in Kent. Canal Road is closed off in both directions. The smoke can be seen for miles around.
Gravesend cornfield fire
Eight pumps were used to extinguish a large fire in Kent where three cornfields were alight.
Kent Fire and Rescue Service received the call at 1.53pm in Northfleet, Gravesend.
The fire service used water shuttles to put out the fire and are unsure how it started.
No one was hurt.
Load more updates
Back to top