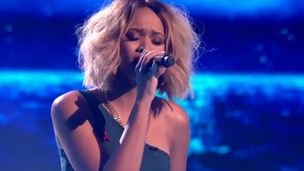 Tamera Foster was left in tears when she was booted off the X Factor tonight.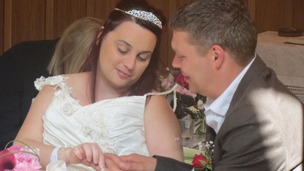 A hospice in West Kent has arranged a wedding for a mum of six who was diagnosed with a terminal brain tumour two days before.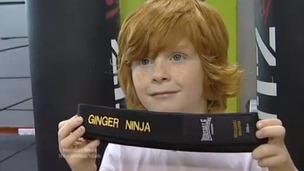 He calls himself the 'Ginger Ninja' and at just seven-years-old Ethan Owers is certainly one to watch after becoming a blackbelt.
Live updates
Crews investigate yard fire
Crews investigate yard fire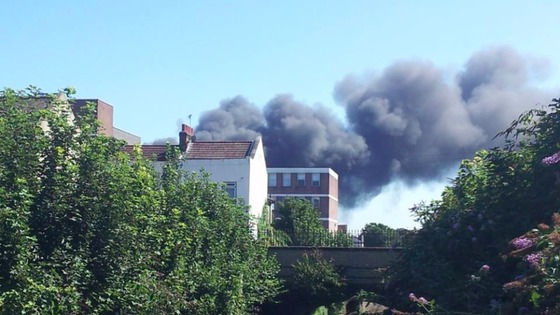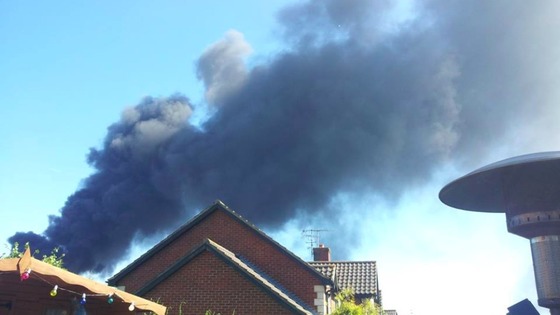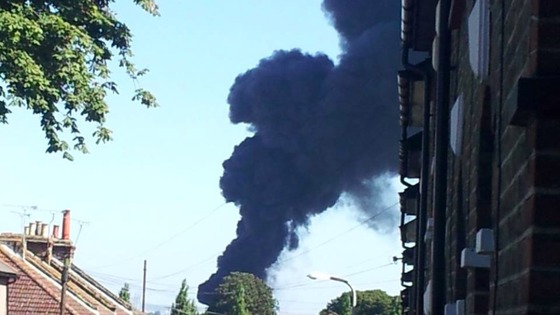 Advertisement
Crews investigate yard fire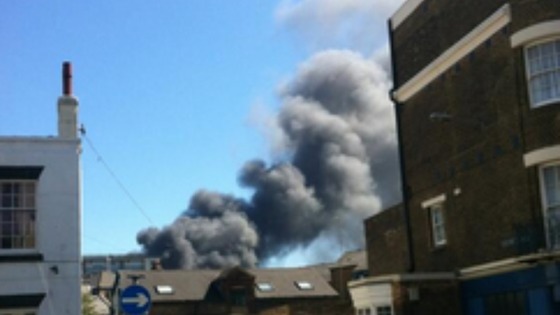 People living near the location of a major fire in Gravesend in Kent are being advised to keep their windows and doors shut as a precaution due to the amount of smoke in the area.
More than sixty firefighters are currently tackling a large fire at a yard on Canal Road in the town. Kent Police are also at the scene.
Canal Road in Gravesend is closed in both directions due to a serious fire between Canal Basin and Prospect Grove / Norfolk Road.
A major fire broke out next to the gas holders at around 11:30 this morning. No major roads are affected, although the smoke can be seen for several miles around. Over 70 firefighters are at the scene.
Crews investigate yard fire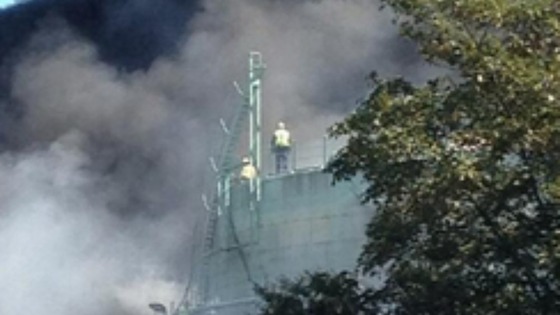 A fire is underway near industrial size gas holders in Gravesend in Kent. Canal Road is closed off in both directions. The smoke can be seen for miles around.
Gravesend cornfield fire
Eight pumps were used to extinguish a large fire in Kent where three cornfields were alight.
Kent Fire and Rescue Service received the call at 1.53pm in Northfleet, Gravesend.
The fire service used water shuttles to put out the fire and are unsure how it started.
No one was hurt.
Advertisement
Teenagers robbed in Gravesend
Kent Police is appealing for information after six teenagers were alleged to have been robbed in Gravesend. The group of teens were skateboarding off Ordnance Road, when they were approached by two men, who appeared intoxicated, at around 11pm. They asked for cigarettes and then left.
At midnight, the men entered the park again and forced the teenagers to sit on the ledge of the skateboarding ramp and demanded their phones and wallets, threatening them with a knife.
One victim was punched in the face and another one was slapped. Another received a superficial cut to his arm.
The first man is described as white, aged approximately 19 to 21, and of slim build. He was about 5ft 8ins in height. The second suspect was also white and aged approximately 19 to 21. He was of slim build and about 5ft 10ins in height.
Banker loses £250,000 in scam
It's one of the biggest - and most sophisticated - money-laundering scams in British criminal history. And one of its biggest casualties is revealed today as an academic and former investment banker from Kent.
Dr Peter Greenhalgh was one of 2,000 British victims of a massive international investment sting. Ruthless fraudsters swindled him out of a quarter of a million pounds as he nursed his wife through treatment for cancer. John Ryall reports.
Missing person body found
A body found in Kent has been identified as a man who tried to rescue a girl from a river.
28-year-old Nathan Lane from Gravesend had been reported missing in the river on July 14.
Kent Police have confirmed the body was found in the river near West Street before 4.30pm on Wednesday, July 17.
Officers are not treating the death as suspicious and a report has been prepared for the coroner.
Young BMX riders race ahead
Children as young as two have been taking part in the Strider British Balance Bike Championship in Gravesend. The youngsters use their feet and not peddles to make their way around the course on BMX bikes. Dad Graham Maxwel and organiser Melanie Thomas talk to us.
Load more updates
Back to top