The 25th annual Great South Run takes place in just over a week and one of the region's most successful distance runners has been encouraging youngsters to take to the track.
Andy Vernon was in Portsmouth this week to take part in a fun run event which has so far enabled more than 40,000 youngsters nationwide to run a mile long race.
Sarah Gomme reports: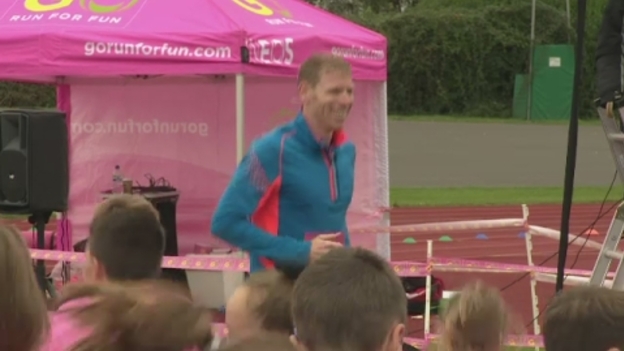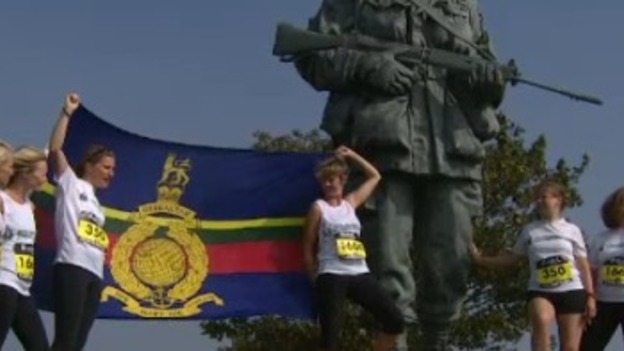 We continue our countdown to the 25th staging of the Great South Run, now just four weeks away. A group of Royal Marine wives are training for the 10-mile run around Portsmouth, proving its not just their husbands who are capable of a good yomp. Sarah Gomme reports.
Advertisement
25 thousand runners of all abilities - from world-class athletes to fun-runners - pounded the streets of Portsmouth and Southsea today for the 24th Great South Run. It finished well ahead of tonight's storm - but they were hit by punishing headwinds all the same. John Ryall reports.
Despite the breezy conditions 25 thousand people took part in the Great South Run in Portsmouth including husband and wife team, Ian and Kate Maloney.
Mike Bennett (on the right) after running his first 5k at the Great South Run. With him his brother Tony who coached and helped him through the race. Joining them in Portsmouth to cheer them on their two sisters.
Emmanuel Betts has won the 2013 Great South Run in a time of 48.03 minutes. He beat the South African long distance runner Stephen Mokoka who came second. Mokoka won the Great South Run last year with a time of 46.40 minutes.
Advertisement
22 year old Charlotte Purdue from Aldershot has finished third in the Great South Run. She competes in 5000m and 10,000m races and cross country events. Born in Windsor, Charlotte started running for the Aldershot Farnham and District Athletic Club when she was 13.
She recently underwent surgery on her knee and last year came 4th in the Great South Run.
Aldershot-based distance runner Charlotte Purdue has finished third in the women's elite category of the Great South Run. Pictures from Channel 5.
25 thousand people have taken to the streets of Portsmouth this morning as they take part in the Great South Run. Athletes, celebrities and fundraisers will be taking on the 10 mile running event raising millions for charity.
Runners will be entertained during the race by "bands on the run", including the band of H.M Royal Marines who will perform in front of HMS Victory.
...Florence Kiplagat of Kenya. She was also triumphant in the Berlin Marathon earlier this year. Pictures from Channel 5.
Load more updates