A 15-year-old boy from Kent is among 32 people who have been arrested for drink-driving offences as police crack down over the Christmas period.
The teenager, from Greenhithe, was detained at 4.10am on December 7 as part of a national campaign by police forces throughout December highlighting the dangers of drink-driving and targeting those suspected of breaking the law.
He has been charged with theft, driving while under the influence of alcohol, driving without insurance and driving without a licence. He has been bailed to appear at Chatham Youth Court on January 6, Kent Police said.
The boy is one of 20 people to have already been charged and handed a court date, a force spokesman said.
Kent Police said they arrested 29 men and three women for alcohol-related driving offences.
A man accused of murdering a schoolgirl 21 years ago kept a diary in which he boasted about an attack on a woman, a court has been told.
Claire Tiltman was killed as she walked to a friend's house, in Kent, in January 1993. Watch John Ryall's report.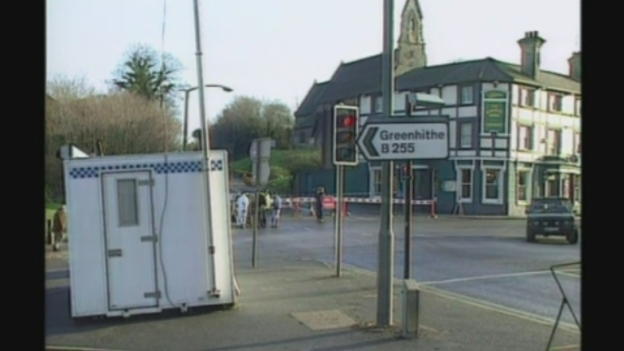 Advertisement
In a diary seized from his home, Colin Ash-Smith wrote: "Even my friends call me the Swanscombe Psycho but I got away with it."
The jury heard how Colin Ash-Smith's mother Diane Ash-Smith was invited to visit the incident room because she was a local councillor.
Fellow councillors on the visit noticed that she was "probing more deeply" than her colleagues, said the prosecutor.
The focus of her interest, he told the jury, lay in how the police might identify or eliminate vehicles using their computer system.
The morning after Claire Tiltman's murder Colin Ash-Smith phoned the incident room. He told police that at "about 6.30pm" he was driving when he saw a male on the pedestrian crossing close to the murder scene.
Six days later, in a witness statement, he changed the time to "5.45pm".
"This covered the time of the killing, which 6.30pm could not," said Brian Altman, QC, prosecuting.
In the statement he also - for the first time - said his mother was in the car with him.
"And critically," Mr Altman told the jury, "he said he was home by 6pm, providing him with an alibi for the time of the killing, which we say is false."
A jury in the trial of a former milkman - accused of murdering a teenager 21 years ago - has heard how he brutally attacked two other women. Claire Tiltman was stabbed multiple times in an alleyway near her home in Greenhithe in 1993 - she had just turned 16 years old. Colin Ash Smith has always denied murdering Claire, but the prosecution allege the 45 year old confessed to the crime to an inmate while in prison. From London John Ryall reports.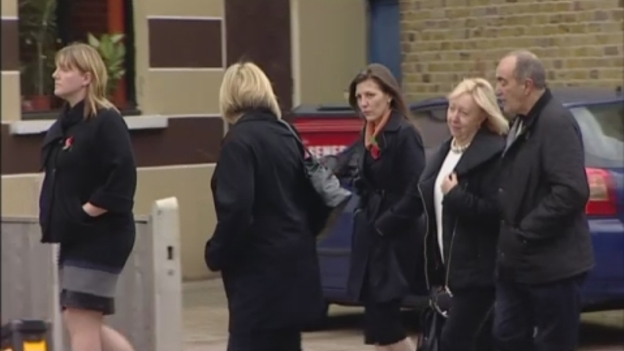 Advertisement
Prosecution tells jury: You will hear that when he was in prison serving out his sentence for the other attacks, he befriended a fellow prisoner to whom he confessed he was Claire Tiltman's killer.
Load more updates