Rescued birds to be released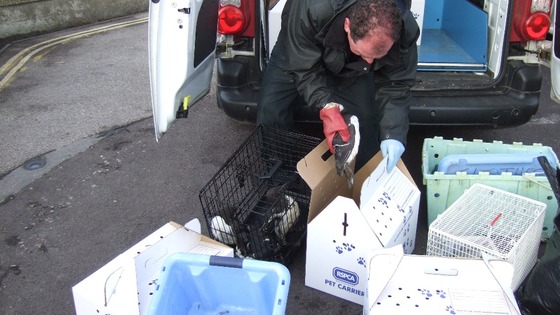 RSPCA officers frantically work to help sea birds that have been washing up on Dorset's coast. More than 100 have been covered in a greasy substance - but experts say it isn't fuel.
Manager of RSPCA West Hatch Peter Venn said: "We do not know what this substance is or where it has come from yet but we do know it is not fuel. It may be bi-product from manufacture, but at this stage we just do not know."