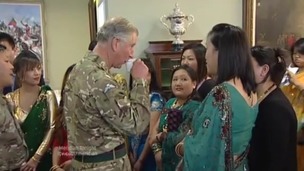 Prince Charles has piad tribute to the sacrifices Gurkhas in Folkestone have made while visiting the battalion.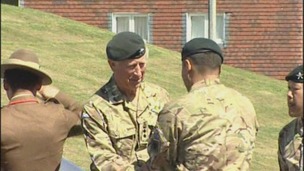 HRH The Prince of Wales has visited Kent to honour the work of Gurkha soldiers.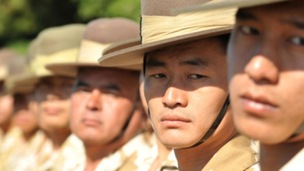 A new scholarship has been set up by a university for former and serving locally-based Gurkha soldiers who have been wounded in action.
Live updates
Inquiry into Gurkha Welfare
He hadn't eaten for 15 days and was drifting in and out of consciousness. But today a Gurkha from Reading ended his hunger-strike, after a dramatic intervention by MPs
When Meridian highlighted Gyanraj Rai's protest on Monday, he said he was prepared to die for his cause: securing retired Gurkhas the same pensions as their British counterparts.
Today MPs brokered a deal to end the hunger-strike. The breakthrough follows a remarkable campaign by Kent schoolboy - George Taylor. Phil Hornby has this report.
Inquiry into Gurkha Welfare
Joanna Lumley and members of the Gurkha Justice Campaign will meet with the hunger striking Gurkha, Gyanraj Rai, who is camped opposite Downing Street, to discuss the announcement on Gurkha's Welfare.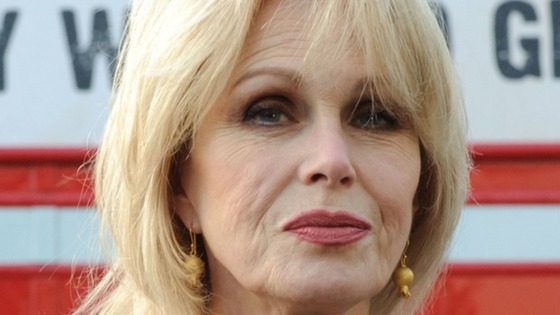 Martin Howe, solicitor and joint founder of the Gurkha Justice Campaign said:
"This presents a unique opportunity to finally settle genuine issues of concern and allows Gurkhas to continue to be held with affection by the UK Government and people.
We are grateful to Parliament for taking up these important issues and for indicating its support for the work of the Parliamentary Inquiry."
Advertisement
Inquiry into Gurkha Welfare
Whilst there have been significant developments in recent years in terms of the pay and conditions of Gurkha soldiers and the extension of the right to settlement there remain some outstanding grievances which the Gurkhas are determined to have addressed. It is for this reason that the All Party Group is to hold this inquiry. This will give the Gurkhas the opportunity to make their case to a committee of Parliamentarians and for the Ministry of Defence to publicly address the points".
– Jackie Doyle-Price, Chair of the All Party Group on Gurkha Welfare
Inquiry into Gurkha Welfare
The All Party Group on Gurkha Welfare is to hold a committee of inquiry into the outstanding grievances on the part of retired Gurkhas and the Gurkha community in the UK.
It follows the campaigning of schoolboy George Taylor from Gravesend in Kent, who launched an e-petition on the Downing Street website.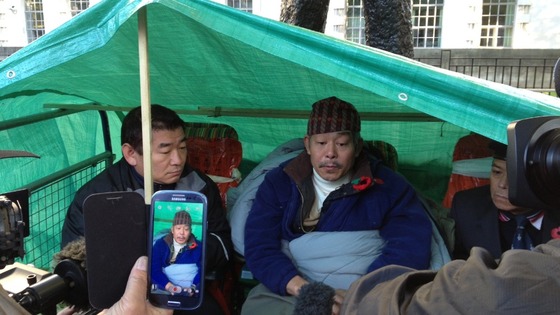 Gurkhas from Hampshire and Berkshire have started a 24 hour hunger strike in protest over equal pension rights.
Veterans are in Central London to stage their demonstration. They've already handed in a petition to Downing Street asking for the same pension as their British counterparts.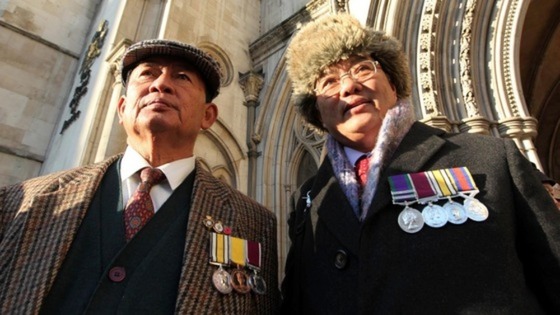 Bowled over by Maasai Warriors
They've swapped their spears for cricket bats. A group of Maasai Warriors from Kenya have been competing in a cricket match with the British army in Kent Tom Savvides reports.
Advertisement
Troops arrive back home in Kent
The last contingent of Royal Gurkha Rifles (1RGR) have arrived home from Afghanistan and into the arms of their loved ones in Kent. Around 80 members of A Company from 1st battalion were met by friends, family and 1RGR colleagues when they arrived back at Sir John Moore Barracks, Folkestone.
Troops arrive back home in Kent
The families of Gurkhas, who are based in Folkestone, are due to welcome them home later. Around eighty have spent the last six months in Afghanistan. They are the last to arrival of the First Battalion the Royal Gurkha Rifles four hundred and seventy strong contingent.
Gifts for serving soldiers
They may be 3,500 miles away but soldiers serving in Afghanistan will soon be receiving Christmas presents from their families.
The wives and children of troops from the south east are sending off gifts and messages to their loved ones - many of whom are risking their lives on the front-line.
Tom Savvides speaks to soldiers' wives Jen Overland, Sonita Gambang, Nadine Ashley, and Capt Edward Thompson of 69 Squadron Gurkha Search.
Dead Gurkha soldiers named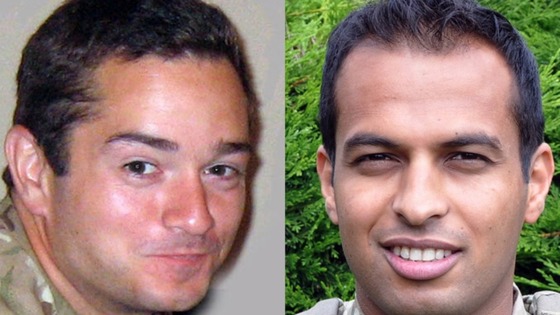 The MoD has confirmed the deaths in Afghanistan of Lieutenant Edward Drummond-Baxter and Lance Corporal Siddhanta Kunwar. They were from the 1st Battalion The Royal Gurkha Rifles, based at Folkestone.
Lieutenant Drummond-Baxter and Lance Corporal Kunwar were based in Checkpoint Prrang in the southern area of Nahr-e Saraj. On 30th October they were participating in a shura (meeting) with Afghan policemen inside the checkpoint. They were shot by a man wearing an Afghan police uniform.
Load more updates
Back to top