Trapped badger rescued from disused swimming pool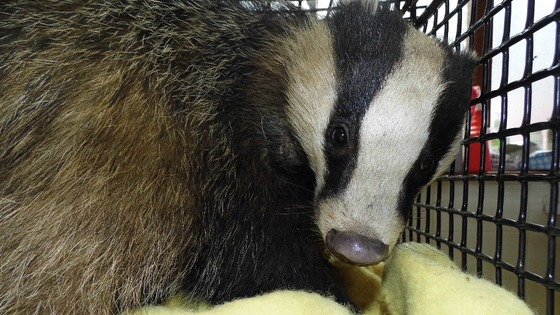 A badger rescued from a disused swimming pool near Hailsham in Sussex will be monitored by vets after two swellings were noticed on its neck. Rescuers think they are possible bite marks from other badgers that have become infected.
Trevor Weeks from East Sussex Wildlife Rescue & Ambulance Service said: "We see minor injuries quite often and normally it is just where they have been play fighting with other badgers and not normally much to worry about. Here, the wounds were infected and in need of veterinary help."
The badger was taken to a casualty centre at Whitesmith, near Hailsham, where it was bedded down and is now booked in to be seen by one of WRAS's vets.
The badger will stay with WRAS until its wounds have healed up and will be released back close to where it was found.