Four motorcyclists are in Southampton General Hospital tonight after a collision in West Meon near Fareham - with one having been airlifted to the hospital with life threatening injuries.
Hampshire Police are investigating the accident on the A32 towards Fareham just before 8pm. The road will remain closed for a few hours. Police are asking anyone who witnessed the collision to call them on 101 quoting Operation Direction.
Hampshire police arrest seven more men in investigation into an alleged conspiracy to commit serious sexual offences on the Isle of Wight.
Read the full story ›
Advertisement
A 20-year-old woman has reported being assaulted in Lymington in the early hours of this morning.
Detectives investigating the incident have cordoned off an alleyway near Harvester Way in the town.
Hampshire Police are appealing for anyone with information to contact the Western Investigation Team at Southampton Central police station on 101 - or to call Crimestoppers anonymously on 0800 555 111.
A man has been jailed for a 'shocking and brutal' attack that was captured in sickening detail on the officer's body camera.
Read the full story ›
Two people have died and another person is fighting for their life after a light aircraft came down in woods near an airfield in Hampshire.
Officers from Hampshire Police remain at the scene of the crash near Popham Airfield, which is close to Basingstoke.
Two people were killed in the incident, while a third person is in a life threatening condition at Southampton General Hospital.
The emergency services were called at 3.43pm on Saturday 3rd January. The small plane had come down in woods south of the A303.
Hampshire police have confirmed that a light aircraft has crashed at Popham Airfield near Basingstoke. It happened just before four o'clock this afternoon. Emergency services are still at the scene. Police have yet to confirm if there have been any injuries.
Advertisement
Detectives are appealing for information after a 32-year-old woman and her son aged three, had to be led to safety by firefighters last night during a fire at a block of flats in Southampton.
Hampshire Constabulary were called to the flats at Paynes Road in the city at 11.51pm last night. Hampshire Fire & Rescue Service said neither the mother nor her child were harmed.
The fire is believed to have started in a stairwell. The fire is being treated as suspicious, and an investigation is underway.
Hampshire Police have arrested six men - three of them serving police officers - on suspicion of conspiracy to commit serious sexual offences on the Isle of Wight.
The arrests follows information from a victim. Alleged incidents are said to have taken place this year. The officers are serving members of Hampshire Constabulary.
The investigation is ongoing. More shortly.
Police have released an e-fit of a man believed to be responsible for two sexual assaults in Portsmouth. The first one happened in Melbourne Place off Middle Street some time between 11 and 11.30pm on Saturday, October 18th. A 19-year-old woman was having a cigarette when a man came up to her and sexually assaulted. The second happened nearby in Lord Montgomery Way at around 11.35pm. A 20-year-old woman was approached by a man who pulled at her clothing and sexually assaulted her. The woman got away and raised the alarm.
The man is described as white, bald and slim. He was aged somewhere between 30 and 50. One victim said the man was wearing a v-neck woollen jumper with a bird logo on it the other said the man wore a black hoody. Both victims were left shocked by what happened.
Anyone with information is asked to call DC Larder at Fratton CID on 101 or Crimestoppers anonymously on 0800 555 111.
Hampshire Police are today hosting an event as part of Black History Month to celebrate cultural diversity and challenge prejudice and hate crime.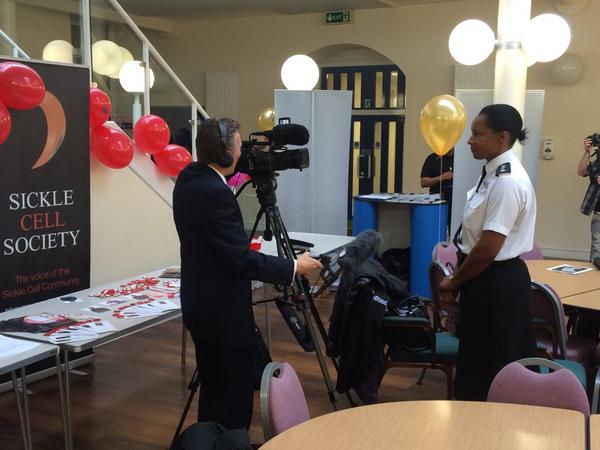 Load more updates