Nine Hampshire schools are set to share in just under £23million worth of new high quality learning spaces.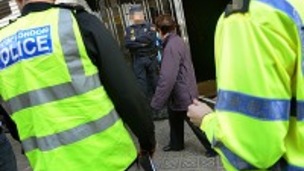 A Hampshire woman speaks out about losing a six figure sum in a fake share scam.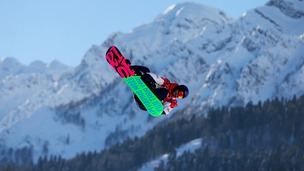 Billy Morgan has made it through to the final of the snowboard slopestyle event at the Winter Olympics in Sochi.
Live updates
Jewellery stolen from Basingstoke home
A man has been arrested after thousands of pounds worth of jewellery have been stolen from a home in Basingstoke.
A 76-year-old woman on Townsend Close noticed her jewellery box had been left open on Thursday 10th or Friday 11th April but thought nothing of it.
A 34-year-old from Basingstoke has been arrested in connection with the theft and has been bailed.
The victim was gardening at the time and says her front door may have been unlocked.
On Sunday 13th April she noticed these items were missing:
Four gold rings valued at £2,600
18 ct gold basket cluster set with a ruby surrounded with diamonds and rubies
14 ct gold wishbone eternity ring with 11 diamonds
18 ct gold ring corner cluster with 9 diamonds
18 ct gold wishbone eternity ring with 3 rubies and 4 diamonds
Car crashes into Hampshire sailing club causing fire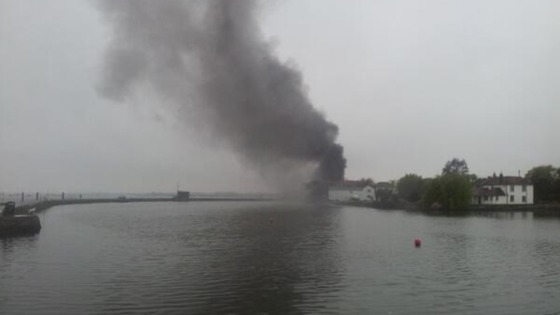 Advertisement
Car crashes into Hampshire sailing club causing fire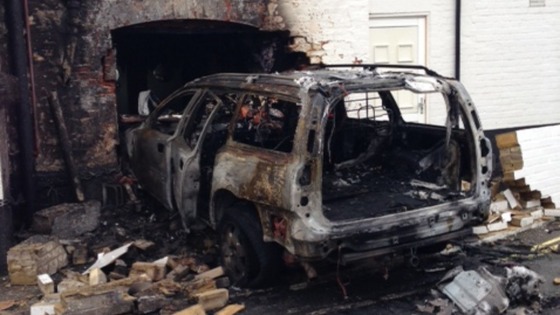 This is what is left of a car that crashed into a Hampshire sailing club and caught fire, setting the build alight too.
The male driver was out of the vehicle when fire crews arrived and was being dealt with by South Central Ambulance Service.
Firefighters used 16 sets of breathing apparatus, two hose reels and two jets to bring the blaze under control.
The car was 100% damaged and the building was approximately 30% damaged by the fire.
Car crashes into Hampshire sailing club causing fire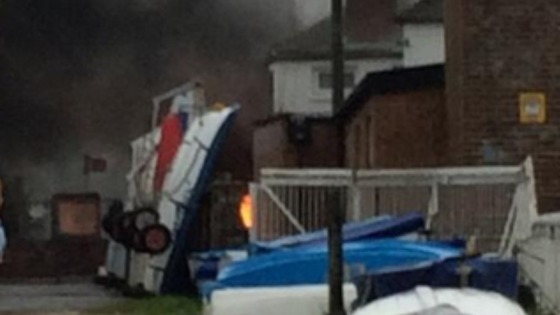 Hampshire Fire crews are dealing with a fire at Emsworth sailing club after a car crashed into the building.
Fire crews were called to the incident at 6:36am.
A man was pulled from the vehicle before the fire from the car set the sailing club building alight.
He is now in the care of the ambulance service.
Crews from Emsworth, Havant, Horndean and Hayling Island are at the scene, with a special equipment unit from Cosham and a water carrier from Eastleigh also in attendance.
Thousands of litres of fuel stolen from Esso pipeline
Two men, aged 32 and 34, who were arrested in Salisbury on suspicion of conspiracy to steal fuel, have been released on bail.
An investigation was launched when a large quantity of diesel, thought to be illegally obtained, was found in an industrial storage unit at West Wellow.
It led to Esso closing one of its fuel pipelines from the Fawley Refinery.
Thousands of litres of fuel stolen from Esso pipeline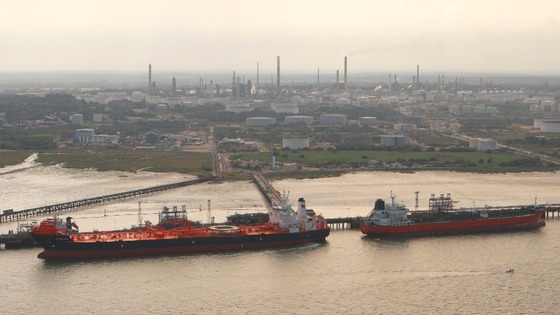 Esso has closed a pipeline from the Fawley Refinery in Hampshire after reports that thousands of litres of fuel was stolen. It's believed that as much as 30,000 litres was taken after a store of fuel was found near Romsey. Early indications suggest the fuel may have come from a nearby Esso pipeline.
A spokesman said: 'Esso is committed to the very highest standards of safety. The pipeline has therefore been closed down and our specialists are working to check it and, if necessary, effect any repair. We will not resume operations of the pipeline until this work is complete.'
The spokesman added that Esso are helping Hampshire Police with their investigation.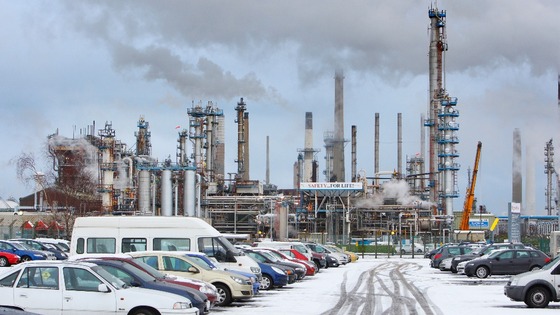 Advertisement
Horses hurt in stable fire
Two horses have been treated by a vet after they suffered burns and smoke inhalation during a stable fire in Hampshire. It took about 45 firefighters about three hours to tackle the blaze in Cobbett's Lane, Yateley, on Friday.
Hampshire Fire and Rescue Service said the fire destroyed 20 wood and brick stables. The cause of the fire is not yet known.
Hampshire woman jailed over blackmail plot
A Hampshire woman has been imprisoned for six years for blackmailing an animal testing company through explosive devices and desecration of graves.
Debbie Vincent, a former soldier who underwent a sex change, was found guilty of being involved in a conspiracy against Cambridge-based animal testing company.
The blackmail was launched by the Stop Huntingdon Animal Cruelty group against Cambridge-based Huntingdon Life Services.
Michael Bowes QC, prosecuting, told the jury during her trial that the protests targeted HLS, by accusing staff of being paedophiles, sending hoax bombs and damaging people's homes and cars.
It is difficult for a judge to calculate the repugnance felt by society to such appalling acts. Nothing at all could justify such attacks. You express no shred of remorse or condemnation for the incidents of extreme terror and desecration which have been caused. There is not an inkling of understanding the distress those actions must have caused. You could not care less for the pain, distress and loss the conspiracy was causing others."
– Judge Keith Cutler, Winchester Crown Court
Four men jailed for Hampshire cigarette burglaries
Four men have been jailed for a total of 15 and a half years after pleading guilty at Winchester Crown Court.
The men were sentenced for conspiracy to burgle after a series of cigarette breaks in Hampshire, Berkshire, Surrey and Hertfordshire.
Luke Oliver, 31, from West Drayton was sentenced for five years;
Jason Noakes, 33, from Slough was sentenced for five years;
Kirk Morgans, 31, from Slough was sentenced to three and a half years;
Michael Green, 23, from Slough was sentenced to two years.
These men travelled around South East England committing high value burglaries at convenience stores and garages causing disruption to local businesses. During the investigation we executed a number of warrants, trawled hours of CCTV, collaborated with other forces and made use of forensic technology in order to help us solve the case and bring these men to justice."
– Constable Robert Muir, from Aldershot CID
CCTV released of Totton thief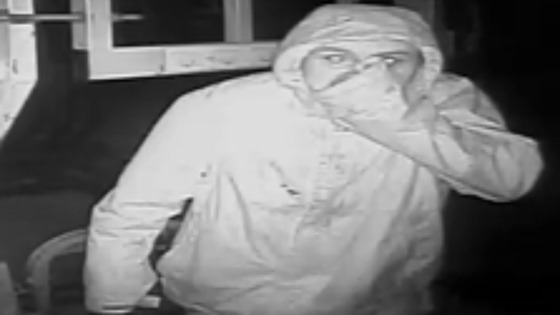 CCTV images have been released after specialist equipment worth £3000 was stolen from a building site in Totton.
A hydraulic breaker that fits to the rear of a mini digger is a rusty metal colour and weighs 150kg so would be difficult to carry.
The heavy item was stolen around 5pm on Thursday 3rd April and 11am the following morning from the rear of a mini digger at the Larchfield site on Michigan Way.
Whoever took the breaker appears to have forced the fence next to a footpath that runs between the site and a care home on Derwent Drive.
Two people were spotted on CCTV in the area at the time. A picture of one of them is being released today as Police are keen to identify him.
Load more updates
Back to top