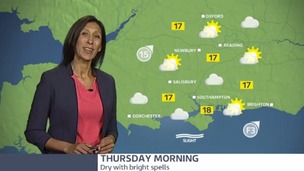 The latest weather forecast for the Meridian West region.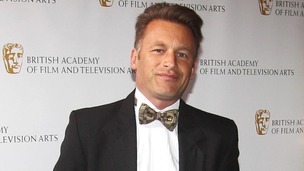 Chris Packham is returning home after being questioned by Maltese police on a trip highlighting the illegal hunting of migrating birds.
Nine Hampshire schools are set to share in just under £23million worth of new high quality learning spaces.
Live updates
Man runs from jewellers wearing most expensive watch
by Sarah Cooper @SarahCooperITV
Shocked staff at a jewellers in Eastleigh have been speaking of the moment a man, they thought was a genuine customer, turned and ran - with the shop's most expensive watch around his wrist.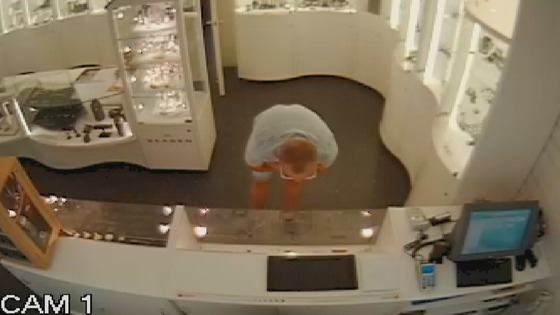 The brazen thief, wearing sunglasses, asked to try on the rolex - with an £8,000 price tag. But seconds later he was gone.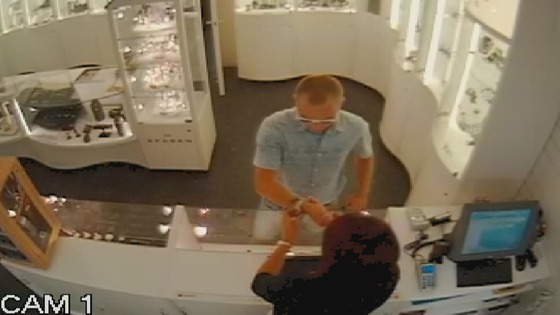 The robbery happened at David Mellor Jewellers at the Swan Centre in Eastleigh.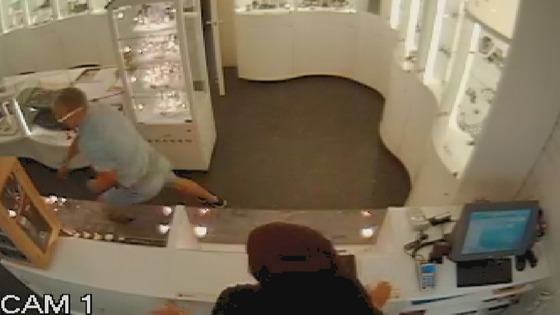 The shop is now offering a reward for anyone who can help catch the culprit.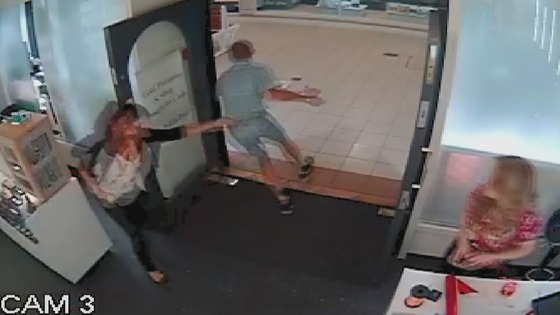 Men sentenced to 14 years for conspiracy to supply cocaine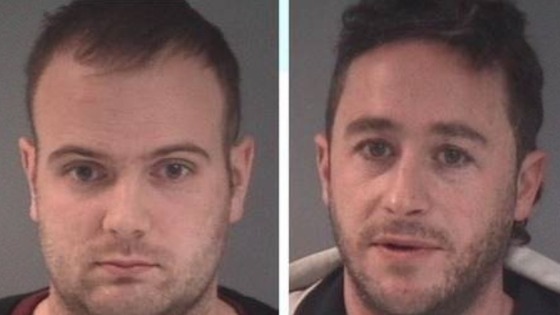 Two men have been sentenced to over 14 years in prison after an investigation into the supply of a class A drug.
Paul Neale, who is 26-years-old and from Sandhurst and 32-year-old Adam St George from Bracknell were found guilty of conspiracy to supply cocaine in Hampshire, Surrey and Berkshire.
Another man from Bracknell Christopher Evens was sentenced to a two year suspended sentence and fined £8000.
Two other men on the trial were found not guilty.
Speaking after the sentencing, officer in the case Detective Constable Frank Cregan from Hampshire Constabulary's Serious and Organised Crime Unit, said, "The sentences bring what has been a very detailed and challenging investigation to a close.
"In the course of our investigation we have seized £160,000 and just over five kilos of cocaine and amphetamine to the street value of £417,765."
Advertisement
New owners for Salisbury City FC after successful legal action
Salisbury City FC have announced they have new owners after taking legal action against former owner and boss Outail Touzar.
Mark Winter and four other directors are now the new collective owners.
They say their immediate objectives are to pay off outstanding debts and to try to secure reinstatement into the Conference South.
The five board members have already started the process of finding a new manager and putting together a squad to compete this season.
University of Southampton given £2.6 million to remain 'Centre of Excellence'
The University of Southampton has been awarded £2.6 million to remain as a centre of excellence.
The Southampton Health Technology Assessments Centre (SHTAC) will remain at the forefront of how clinical guidance and policy is made.
The money will be given out over a 5 year period and has been given to the university by the Department of Health National Institute for Health Research (NIHR)
The new contract will run from 2016 to 2021 and is the forth, 5-year contract that the institution has secured, raising over £14 million in research funding for the University of Southampton.
Professor Andrew Clegg said:
The success in securing a fourth five-year contract is a reflection of the quality and rigour of our research. It is underpinned by the skills and endeavour of the group and the community of clinicians, service providers, academics and patient representatives that advise and support us."
– Professor Andrew Clegg, SHTAC
Man assaulted by group of four men in Andover
Police are appealing for witnesses after a 24-year-old man was assaulted by a group of four men in Andover.
It happened at around 4:45pm yesterday (Thursday 10th July) on Newbury Street near to the church yard.
The victim is currently in hospital being treated for a serious injury to his leg.
Two men from Andover, aged 27 and 32, have been arrested in connection with the incident.
Officers think this assault could be linked to another incident which happened at 3:30pm the same day, where four men were seen chasing another man near to Cricketers Way and Roman Way.
Detective Inspector Justin Torgout said:
Violence of this nature will not be tolerated and we would urge anyone with information about the incident to contact us so that we can deal with those responsible.

I would like to hear from anyone who was in the area of Newbury Road or the park near to the Tesco store on Cricketers Way and witnessed either incident or has any information.
– Detective Inspector Justin Torgout, Hampshire Police
Star of Farnborough Airshow will not appear at event
The star of this year's Farnborough Airshow has been grounded and will almost certainly not appear at the event taking place next weekend.
The F-35 is a new multi-billion pound fighter jet. It's understood a fire on one of the £200 million aeroplanes has led to concerns over safety.
Advertisement
Police charge 7 people over supply of heroin and cocaine
Hampshire police have charged seven people in connection with the supply of heroin and crack cocaine.
The 18-month long investigation also found laundering of cash proceeds with the drug supplies.
The following are due in court in Southampton today on conspiracy to supply crack cocaine and heroin:
Amarjit Dhillon, 34, of Southampton
Mervyn Headley, 47, of Southampton
Alizan Bockhari, 30, of Feltham
Sandeep Panesar, 30, of Slough
Munider Singh, 26, of Southall
Parmjit Dhaliwal, 27, of Hayes
Muhrukh Dogar, 28, of Slough
The investigation, named Operation Fortress, also found a well established network of organisers, financiers, couriers and street level suppliers.
Retrial of Stelios Morfis sees verdict overturned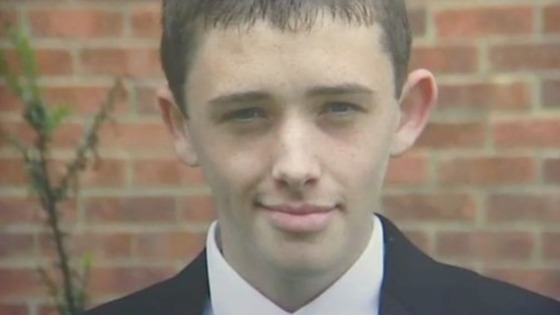 A family from Basingstoke have told of their relief a Greek man has now been found guilty of murdering their teenage son.
Robert Sebbage from Tadley was killed during a night out in Zante in July 2011.
Stelios Morfis was originally found guilty of unintentional manslaughter, but that has now been overturned following a campaign by the 18-year-olds family.
His sentence has also been increased from 11 years to 16 years and 4 months in prison.
Defibrillators at Southampton university 'will save lives'
Ten potentially life saving defibrillators will be placed around campuses at the University of Southampton for students, staff and members of the public to use if someone goes into cardiac arrest.
They will be at Highfield, Avenue and Boldrewood campuses, as well as the Winchester School of Arts.
External defibrillators can be used to shock an arrested heart back into rhythm before the arrival of an ambulance. They don't require any specialist expertise and can be used by anyone, which is particularly important, as evidence shows they can triple the chances of survival.
The University of Southampton's Professor Charles Deakin recently carried out a study highlighting the need for greater public access to defibrillators in Hampshire.
He said:
Sudden cardiac arrest can happen unexpectedly to anyone and the use of a public access defibrillator greatly increases the chances of survival if available in the seconds before an ambulance arrives. They are very straightforward and safe to use and involve no more than applying sticky pads to the patient's chest and pressing the 'start' button.

The University of Southampton is to be commended in its decision to install ten defibrillators across the campuses which will undoubtedly be used, and in time, save lives. They are setting a standard to which all public institutions should aspire."
– Professor Charles Deakin
Police appeal after two women are stabbed
The suspect has been described as a white man, aged in his late teens to early 20s.
He was wearing a blue hooded top with yellow writing and blue jeans.
"We'd like to thank members of the public who've responded to our appeals and helped us with enquiries so far," said Acting Detective Inspector Liam Davies from the Hampshire Major Investigation Team.
"Detectives continue to pursue several lines of enquiries including appeals for potential extra witnesses, some of whom were seen in the Foxes Forest area on the morning of Sunday, June 29, 2014."
Load more updates
Back to top