Firefighters in Hampshire have been tackling a blaze at a boatyard in Swanwick. Six pumps were called to the scene. Surrounding roads have now been reopened.
Hampshire Police are appealing for information following a theft from an elderly woman in New Milton.
The incident happened at sometime between 1.50pm and 2pm on Monday, June 6 at Morrisons Supermarket in Station Road.
The victim, aged 91, was doing her shopping in the store and using a four wheeled walker which doubles as a wheelchair. She placed her handbag in the seat compartment of her chair. While she was selecting an item from the freezer she heard the chair seat slam and turned to see a woman walking off in a hurry.
The handbag contained £170 in cash, Lloyds bank cards and sentimental items.
The woman police want to speak to is described as aged in her 20s, tall and with dark hair. She was wearing sunglasses and a white cardigan type top.
Advertisement
YMCA and The Children's Society are to present a compelling portrait exhibition, called ' Hidden', at Winchester Cathedral, next month. It tells the story of young carers – often invisible to society – who face huge responsibilities and unimaginably difficult choices. 'Hidden' reminds us that while the official figure of young carers in the UK is 166,000, this is only the tip of the iceberg.
Video. The Lib Dems have held Eastleigh.
Labour retain control of Southampton. Lab 12, Cons 5, Ind 1.
The Conservatives have held Fareham in Hampshire. They were down by one seat, while UKIP added a seat.
Advertisement
Video of votes being counted in Southampton in the early hours of this morning.
A water main burst at Bishopstoke, between Eastleigh and Brambridge. Southern Water crews have been carrying out repairs.
Gray Surman sent in video of the burst water main at Bishopstoke in Hampshire.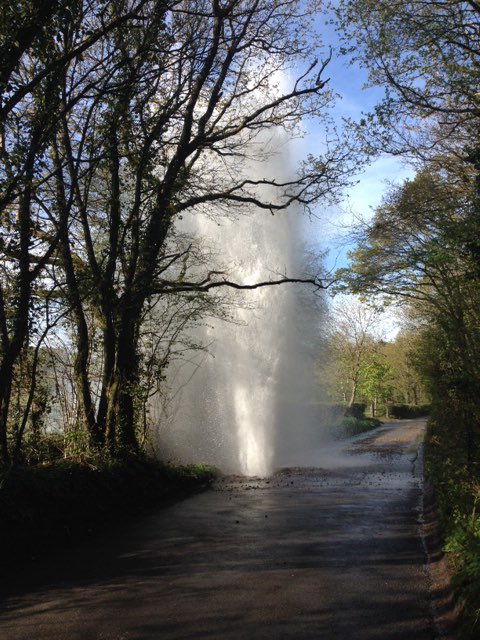 Load more updates