Video of votes being counted in Southampton in the early hours of this morning.
A water main burst at Bishopstoke, between Eastleigh and Brambridge. Southern Water crews have been carrying out repairs.
Advertisement
Gray Surman sent in video of the burst water main at Bishopstoke in Hampshire.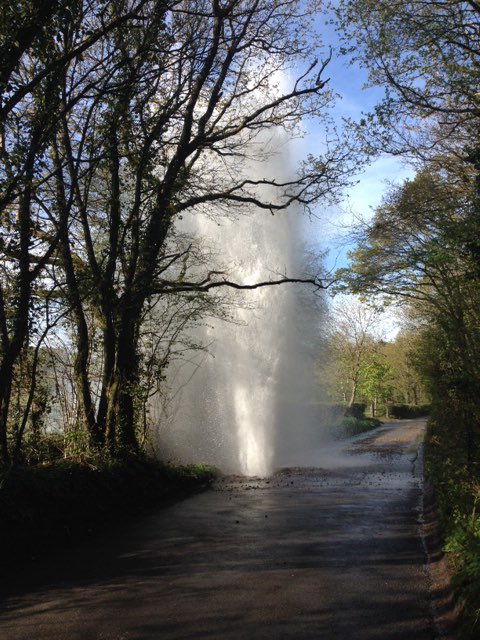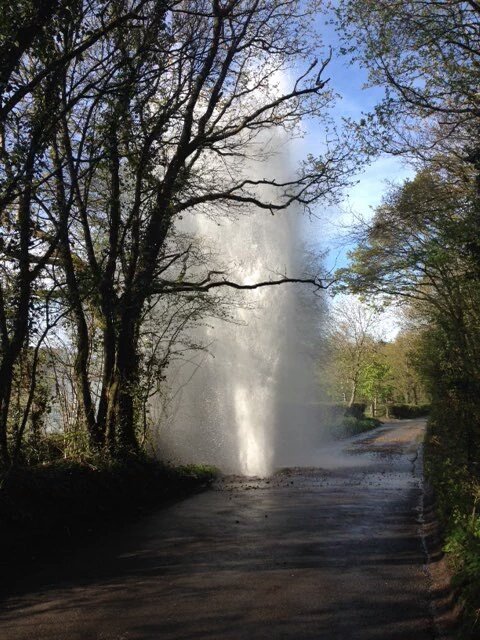 Hampshire Police have launched a murder investigation following the discovery of a man's body at a flat in Southampton.
Officers were called to the property in Westridge Road shortly after 4.15pm on Friday afternoon. A police statement said they were not in a position to confirm the man's identity or any further details at this stage.
"We are in the early stages of an investigation into a man's death which is being treated as suspicious.

"We understand there may have been a dispute at the address in Westridge Road earlier today (Friday, April 29).

"I am appealing for anyone who may have witnessed or heard this dispute to contact us. We are also keen to speak to anyone who may be able to provide us with any information which could help us establish the circumstances of the man's death."
– Detective Chief Inspector Nick Heelan, Hampshire Constabulary
Anyone with information should contact Hampshire Police on 101 quoting Operation Windless. Alternatively you can call Crimestoppers anonymously on 0800 555 111.
Advertisement
A car was driven into the HSBC bank on Lower Northam Road in Hedge End yesterday - Wednesday 30th March.
Three men, who got out of a dark grey Vauxhall Astra, went into the branch and stole money from behind a till before getting into another car - a white Audi - which was driven off in the direction of the roundabout at the end of Lower Northam Road. The three men were white and wore balaclavas during the bank raid.
A member of staff suffered a minor injury to her arm after being grabbed by one of the thieves.
Hampshire Police say the Audi had a '15 number plate'. They are asking anyone with information about the two vehicles mentioned to either contact the police in confidence by calling 101 and quoting 44160121859. Or alternatively, call Crimestoppers on 0800 555 111, where you can leave information anonymously.
The futures of five Southampton community libraries have been announced by Southampton City Council. The list of organisations set to take over the running of some of the city's libraries is made up of a mix of long established organisations and newly-formed community groups, all dedicated to offering good local community involvement and support.
The following groups will soon take over the running of the following libraries:
The Burgess Road Library Action Group (in partnership with Christ Church Southampton, a locally based charity) will provide library services from Burgess Road Library.
Thornhill Community Library, a newly formed local charity group, will continue to provide library services from Thornhill Library.
The YMCA, a local community charity that has been serving the city since 1878, will provide a community library in the new unit when it is completed in Weston. In the meantime services will continue from the portable building.
SCA and Unexpected Places, two not for profit organisations in partnership with the Friends of Cobbett Road Library, are teaming up to continue to offer library facilities from Cobbett Road Library.
In Millbrook, the library resources will be moved into the Solent NHS Trust Pickles Coppice Children's Centre where the Sure Start Service is based.
A great-grandmother has had her life savings stolen in what appears to be a distraction robbery.
The 89-year-old had returned from shopping in Romsey when she was approached by a man and woman asking for directions.
She was distracted by the couple in the street and had her bank card taken and replaced by a different one. The suspects have now cleared out her savings account.
A man has been arrested on suspicion of causing an explosion likely to endanger life/injure property.
It is believed the 24-year-old, from Eastleigh, caused the blast in a telephone box in The Avenue in Bishops Waltham earlier this week.
Fortunately no one was injured. Police are asking anyone who saw anything suspicious in the area to come forward.
Load more updates