Nine Hampshire schools are set to share in just under £23million worth of new high quality learning spaces.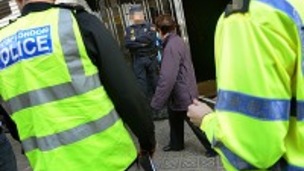 A Hampshire woman speaks out about losing a six figure sum in a fake share scam.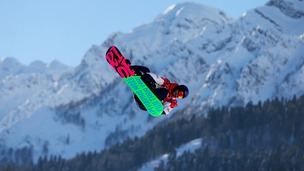 Billy Morgan has made it through to the final of the snowboard slopestyle event at the Winter Olympics in Sochi.
Live updates
Hampshire woman jailed over blackmail plot
A Hampshire woman has been imprisoned for six years for blackmailing an animal testing company through explosive devices and desecration of graves.
Debbie Vincent, a former soldier who underwent a sex change, was found guilty of being involved in a conspiracy against Cambridge-based animal testing company.
The blackmail was launched by the Stop Huntingdon Animal Cruelty group against Cambridge-based Huntingdon Life Services.
Michael Bowes QC, prosecuting, told the jury during her trial that the protests targeted HLS, by accusing staff of being paedophiles, sending hoax bombs and damaging people's homes and cars.
It is difficult for a judge to calculate the repugnance felt by society to such appalling acts. Nothing at all could justify such attacks. You express no shred of remorse or condemnation for the incidents of extreme terror and desecration which have been caused. There is not an inkling of understanding the distress those actions must have caused. You could not care less for the pain, distress and loss the conspiracy was causing others."
– Judge Keith Cutler, Winchester Crown Court
Four men jailed for Hampshire cigarette burglaries
Four men have been jailed for a total of 15 and a half years after pleading guilty at Winchester Crown Court.
The men were sentenced for conspiracy to burgle after a series of cigarette breaks in Hampshire, Berkshire, Surrey and Hertfordshire.
Luke Oliver, 31, from West Drayton was sentenced for five years;
Jason Noakes, 33, from Slough was sentenced for five years;
Kirk Morgans, 31, from Slough was sentenced to three and a half years;
Michael Green, 23, from Slough was sentenced to two years.
These men travelled around South East England committing high value burglaries at convenience stores and garages causing disruption to local businesses. During the investigation we executed a number of warrants, trawled hours of CCTV, collaborated with other forces and made use of forensic technology in order to help us solve the case and bring these men to justice."
– Constable Robert Muir, from Aldershot CID
Advertisement
CCTV released of Totton thief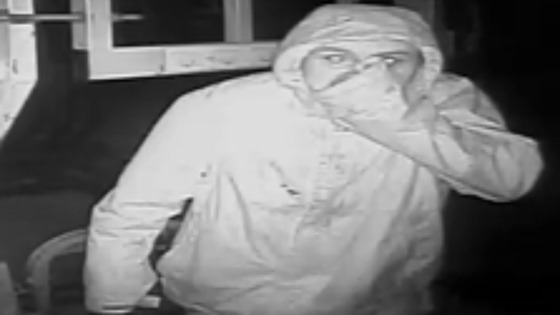 CCTV images have been released after specialist equipment worth £3000 was stolen from a building site in Totton.
A hydraulic breaker that fits to the rear of a mini digger is a rusty metal colour and weighs 150kg so would be difficult to carry.
The heavy item was stolen around 5pm on Thursday 3rd April and 11am the following morning from the rear of a mini digger at the Larchfield site on Michigan Way.
Whoever took the breaker appears to have forced the fence next to a footpath that runs between the site and a care home on Derwent Drive.
Two people were spotted on CCTV in the area at the time. A picture of one of them is being released today as Police are keen to identify him.
Whiteley jewellers burgled overnight
A jewellers in Hampshire had its window smashed and display items stolen in a burglary overnight.
The Breaverbrooks jewellers in Whiteley shopping centre was burgled between 12.20am and 1am on Monday 14th April.
The window was smashed using heavy duty tools and a number of Tag Heuer watches to be removed from the display.
A Mercedes estate car was used during a burglary but it is believed to have been stolen.
This crime appears to have been carried out in a professional but blatant manner. I am urgently seeking information from people who may have seen the vehicle leaving the area at speed or may have been offered stolen items for sale."
– PC Martin Campbell, Hampshire Police
Southampton uni invent pain relief for amputees
A new device that was partially created by researchers at Southampton University will help relieve pain for amputees.
The device is the first prosthetic liner with pressure sensors to ease pain for poorly fitting replacement limbs.
The device is thought to be available to NHS patients in as soon as three years.
The sensors for the device were developed by Dr Liudi Jinag and his team at the University of Southampton, where they measured the pressure and pulling forces that patients face on their prosthetic limbs.
There are 50,000 lower-limb amputees in the UK and many use artificial limbs that are attached to their limb through a socket.
This means no two stumps are the same shape and size and even an individual's stump can change shape over the course of a single day.
Socket fit is the single biggest factor determining whether prosthesis will be successful for a patient. If we had a simple way to accurately measure the load at the socket-stump interface and determine the best possible fit for that limb, it would completely transform the socket fit experience for amputees. We're hoping that the development of the intelligent liner will be the first step leading to the 'holy grail' in prosthetics – a fully automatic, self-adjusting smart socket interface for amputees."
– Dr Liudi Jiang
Michael Fallon to launch new plans for Portsmouth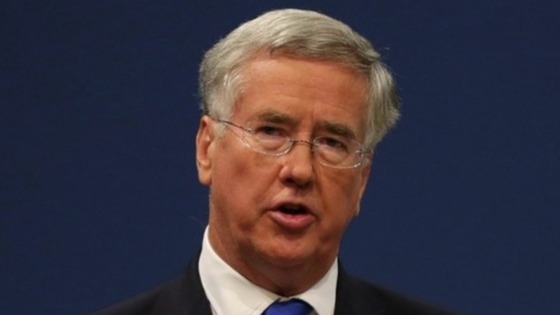 Minister for Portsmouth Michael Fallon will be launching a new plan in the city aimed at creating jobs and boosting growth.
The plan has been put together to help the marine and maritime industry in the Solent following BAE Systems' announcement it would stop ship-building in the city.
Advertisement
Renewed appeal for cigarette burglary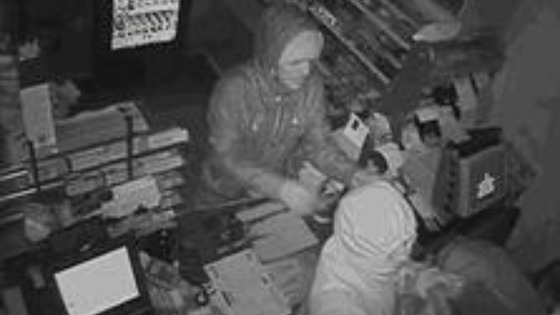 Hampshire police have released these CCTV images in a bid to track down the burglars who stole cigarettes from a Post Office.
Police were called just before 3am on Wednesday 2th April to reports of a burglary at Whalesmead Post Office in Fair Oak Road.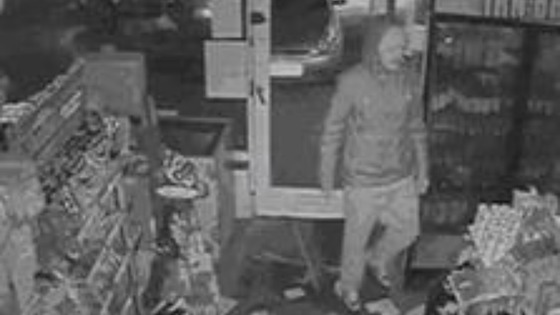 Witnesses describe five people all wearing hooded tops arriving at the shop on three motorbikes.
One smashed the window to the front door and the suspects filled bags with cigarettes.
They were disturbed and left on the same vehicles dropping a bag although a quantity of cigarettes were taken.
Tacks placed on New Forest cycle route
A New Forest cycle race was disrupted after tacks were placed along the race course to puncture tyres.
Cyclists who took part in the Wiggle New Forest Spring Sportive race suffered punctures at the event on Saturday.
Hampshire Police conducted house-to-house inquiries in the village of Bransgore after 15 cyclists suffered punctures.
This is the second time the race has been targeted and it came after posters were put up locally warning of the 'abuse of our tranquil locality' caused by the 2000 competitors.
It was surprising and disappointing to see a handful of anti-cycling campaigners trying to disrupt the event again this year by throwing tacks on to the road on several occasions. Our support teams, however, cleared these away before they could harm the riders, local drivers and New Forest animals."
– Martin Barden, from race organiser UK Cycling Events
Estimated £68 million to clear up floods in Hampshire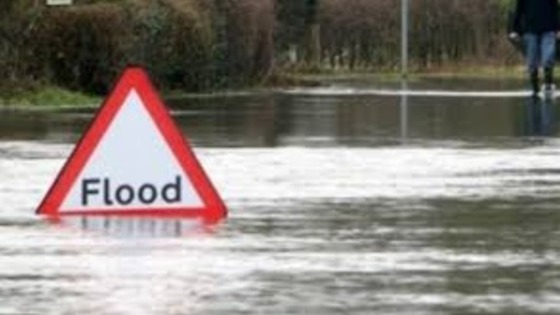 Hampshire County Council will today receive a report into the recent flooding.
It lists Basingstoke as one of the county's worst hit areas for the high levels of groundwater mixing with sewage which seeped into people's homes.
Some people still haven't been able to return.
The cost of dealing with the floods is estimated at £68 million.
Hampshire police crack down on doorstep crimes
Hampshire Constabulary have been supporting a week long operation to stop doorstep crimes by visiting 1000 previous victims and stopping 700 commercial vehicles to check they were legitimate.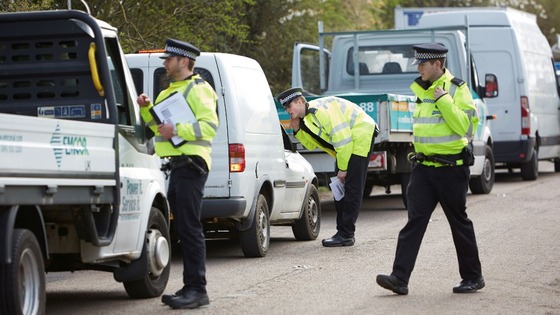 Of the 700 vehicles stopped, two arrests were made. One of those included a man who was wanted for rogue trader offences in Coventry.
He was charged with offences including fraud by false representation.
Officers checked on victims of doorstep crimes or internet and telephone scams to check they were alright and to see if they could offer any more advice.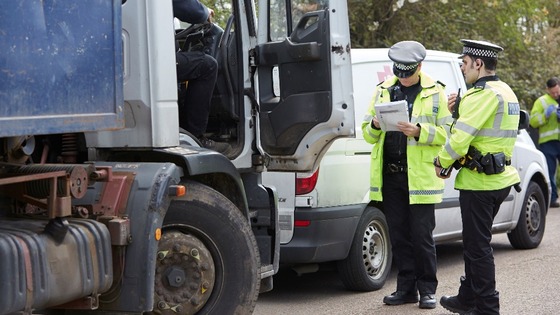 PC Steve Court said, "Our aim is to support our communities and raise awareness of doorstep criminals and their tricks they use to gain access to victim's homes or to trick them out of their money.
"This is a particularly callous and despicable crime that affects vulnerable people in the place they should feel the safest- their own homes.
"Hopefully our action this week has demonstrated our ongoing commitment to target perpetrators of these crimes and ensure they can not operate in Hampshire."
Load more updates
Back to top