Nine Hampshire schools are set to share in just under £23million worth of new high quality learning spaces.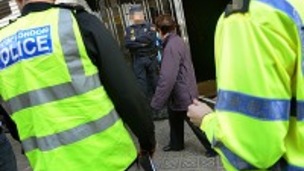 A Hampshire woman speaks out about losing a six figure sum in a fake share scam.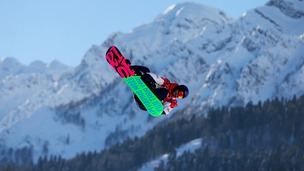 Billy Morgan has made it through to the final of the snowboard slopestyle event at the Winter Olympics in Sochi.
Live updates
The rapid growth of the south's shipping industry has led to a major shortage of officers to crew the record number of superliners now using ports like Southampton and Portsmouth.
Now our biggest companies are donating hundreds of thousands of pounds to the Sea Cadets to try and get young people interested in a career on the Ocean waves. Our Transport Correspondent Mike Pearse reports.
Suspected cannabis factory uncovered in New Forest
Hampshire Police have uncovered a suspected cannabis factory in the New Forest.
Two men, aged 25 and 26, were arrested on suspicion of cultivating cannabis and are currently in police custody.
The discovery was made at unit on Millstream Industrial Estate on Christchurch Road in New Milton.
A large number of cannabis plants that covered two floors of the unit were found.
Acting Inspector Simon Flint said, "This appears to have been a large scale operation based on the number of plants at the premises."
Advertisement
One of the South's top sailors is hoping it will be third time lucky in one of the world's toughest ocean races. Hampshire's Ian Walker does not have the best of records in the Volvo Ocean Race. But he does have a new boat... Sally Simmonds joined his crew on the Solent.
The interviewees are: Ian Walker, Skipper, Abu Dhabi Ocean Racing; Justin Slattery, Bowman; Simon Fisher, Navigator.
Police appeal following stables theft
A £12k car and specialist horse equipment has been stolen from a farm in East Hampshire.
Hampshire Police are looking into the burglary which took place between 9pm and 6.45am on Tuesday 1st April at Hewshott Farm.
The burglar is thought to have climbed through a window of the stables, between Liphook and Haslemere, where they removed keys to open storage containers full of equipment.
A John Deere HPX Gator 4x4 car worth £12,000 and a vast amount of horse tack was taken.
More than 28 leather saddles, from £300 to £3,000 were also taken, as the burglars used the stolen vehicle to transport the equipment across the fields towards the A3.
If anyone saw or heard anything at the farm or saw any vehicles on the A3 transporting the 4x4 vehicle and the tack please get in touch. The farm is in a rural location and the offender(s) have selected only the higher valued saddles and other items. This is detrimental to the riding school business as well as all the other riders at the stables who have had property stolen."
– Sarah Newman, WPC at Hampshire Police
Clare's Law introduced to protect Hampshire
Hampshire Police have revealed a successful start for a new law that allows the public to uncover information on their partner's domestic violence history.
Clare's Law was developed after the death of Clare Wood - who was murdered by her former boyfriend in 2009.
Also known as the Domestic Violence Disclosure Scheme, it gives the public a formal ways t request information about their partner's past.
If they have a history of violence, the police can disclose information in order to protect people at risk.
Since it was introduced last month, Hampshire Police have received 16 requests for information and this has seen five disclosures to potential victims.
Three potential victims even chose not to continue with the relationship after meeting with police.
At the heart of the scheme is our commitment to improving our ability to identify and protect people who are most vulnerable to a significant risk of domestic abuse. In doing so, we are then able to work with our partners to ensure that person is protected from any further abuse, prevent crime and reduce reoffending. By disclosing information, the scheme aims to give people at risk, their friends, family or carers, for example, the ability to make an informed choice on whether to continue the relationship and provide support whatever the decision."
– Ben Snuggs, Superintendent at Hampshire Police
Southern England biggest litter culprits on motorways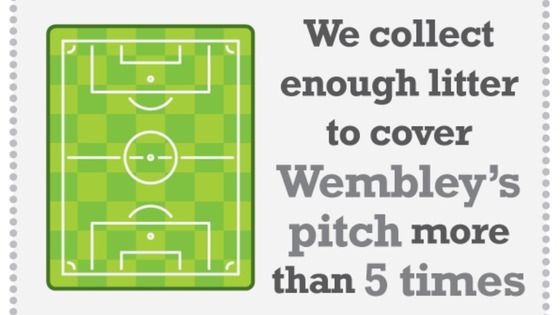 It costs £6 million a year to collect litter on motorways, the Highways Agency has revealed.
They have collected more than 7,500 tonnes of litter from roads and is urging motorists to bag and bin their rubbish.
In February 2013, the Highways Agency collected 1,512 sacks of litter in central and southern England, which includes Hampshire, Berkshire and parts of Surrey, Oxfordshire, Buckinghamshire, Wiltshire and Dorset.
he Highways Agency has launched its annual "Bag it. Bin it!" campaign and is asking road users to help reduce the amount of litter on motorways and major A-roads, which can also threaten wildlife and block drains which can lead to flooding.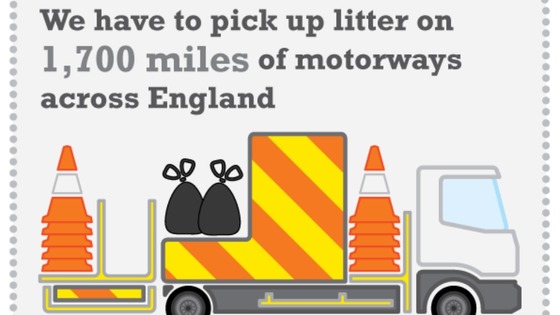 Phil Barton, CEO of Keep Britain Tidy, said: "Local authorities in England already spend £1billion in street cleaning and car litter is a considerable factor in this. People should take responsibility for their environment, locally and further afield.
"Just because you are on the move is no excuse for despoiling the area you're driving through and leaving others to deal with your thoughtlessness."
Advertisement
CCTV revealed after Winchester hotel theft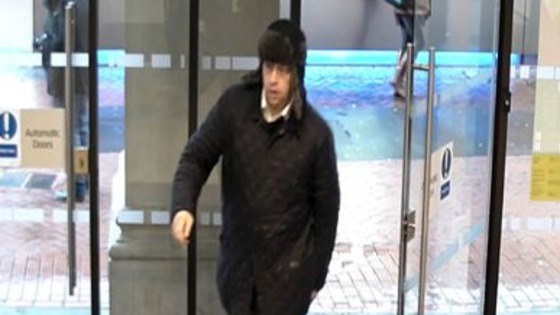 CCTV images have been released of two people in connection with a theft at a Winchester hotel.
The man has not yet been identified and police have released two images to identify the two men.
On Wednesday 22nd January between 7.45pm and 8.15pm, a driving licence and a debit card belonging to a guest were stolen from a hotel room.
The victim received a call the following morning from a person falsely claiming to be from his bank and saying there had been suspicious activity on his card.
His PIN was not disclosed but the card was still successfully used in Birmingham to withdraw £7000 from the victim's bank account.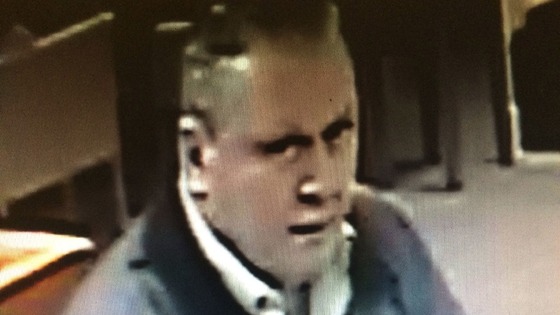 Basingstoke man robbed at knifepoint
Hampshire police are appealing for witnesses after a man was robbed at knifepoint in Basingstoke.
The 57-year-old victim was walking over the railway bridge into Norn Hill between 10.45pm and 11.05pm on Monday 31st March when he was approached by a man.
The man threatened him with a knife and demanded cash - to which the victim handed over £5 cash and the main made off with another man.
The two men are described as white, 5ft 11ins tall and his face was covered with a scarf, black puffy coat and a cap.
The other man was described as white, in his late teens and of skinny build.
Since the incident, police have been carrying out extra police patrols in the area to reassure people.
Officers would like to hear from anyone was saw the incident happen or the men in the area around the time it happened.
Amputee attempts to break kayak world record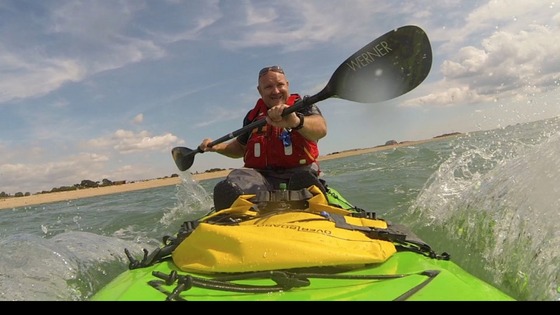 A Royal Navy veteran amputee will tomorrow set off to kayak around the entire coast of the UK in an attempt to break the solo kayaking distance record. Richard Hunt's challenge is expected to take around four months.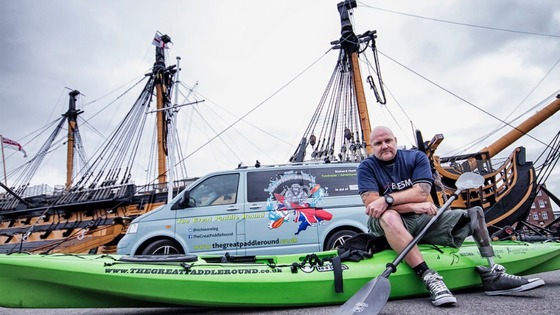 He will undertake the challenge wearing a waterproof prosthetic limb and he hopes to travel a distance of approximately 2,300 miles.
The current record for the longest solo kayak journey is held by Helen Skelton on the Amazon River for Comic Relief. Richard has been training for 13 months.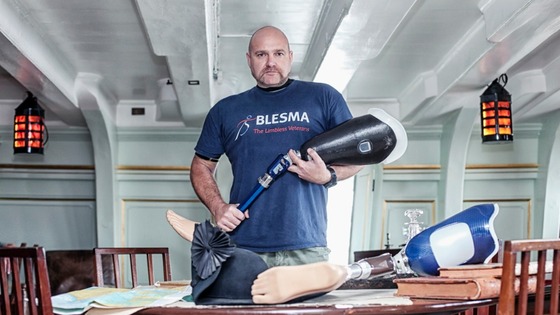 Richard is raising money for BLESMA, the national charity for all limbless serving and ex-service men and women. He sought help from the charity after he lost his leg and says the charity helped him discover his passion for kayaking.
Two brothers in court over newsagent's murder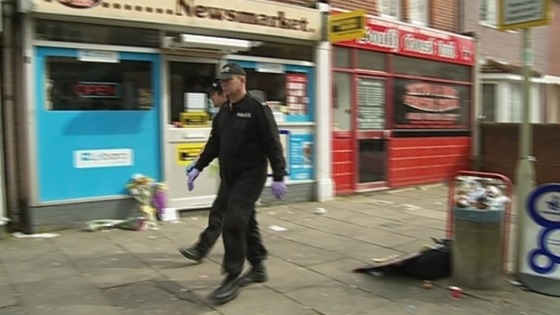 Two brothers are due to appear in court charged with the murder of a newsagent in Eastleigh. Choudry Zishan was killed outside his family's shop on Eastleigh High Street at the weekend. He had a five-year-old son and his wife is six months pregnant.
Jonathan and Samuel McKinley, who are 22 and 25 and of no fixed address, are due before Magistrates.
Load more updates
Back to top