Hants cricketer in maths lesson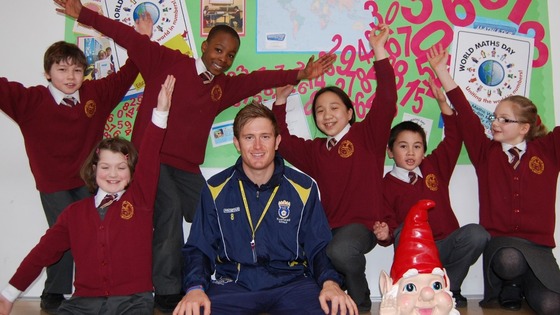 Hampshire all-rounder, Liam Dawson has, today, been using sport to inspire young people to apply mathematics to everyday life.
Dawson spent the morning at Southampton's Springhill Catholic Primary School, doing cricket-based activities with more than 120 children, mostly aged 8-9, across four different sessions. The "mathletes" then worked out a range of mathematical equations based on the activities they had undergone.