Rare Harry Potter on show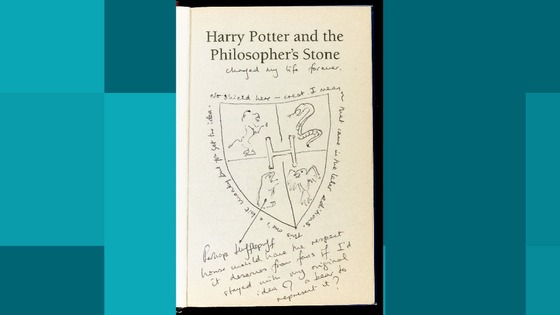 In a rare edition of the first Harry Potter book, in which she made sketches and annotations over 43 pages, author J.K. Rowling says the first tale 'Harry Potter and the Philosopher's Stone' changed her life forever.
For ardent fans, she also wonders: "Perhaps Hufflepuff House would have the respect it deserves from fans if I'd stayed with my original idea of a bear to represent it?" But as legions of readers will know, she ultimately chose the badger as the symbol of Hufflepuff House.
The book is on display as part of the exhibition Magical Books: from the Middle Ages to Middle-earth. The exhibition runs until October, but the Harry Potter book will only be in it until 10th June 2013.