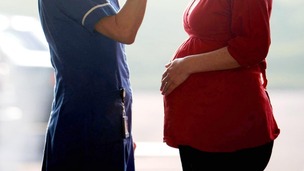 The guidelines by the government's health advisory board, NICE, mean more couples are eligible for treatment.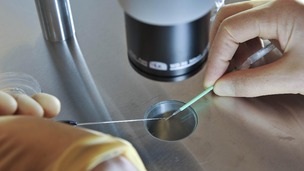 Today's fertility treatment guidelines offer hope to couples unable to conceive, but they need to be properly implemented, across the NHS.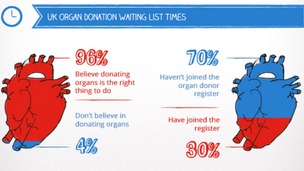 While 90% of people believe donating an organ is the right thing to do - only 30% are signed up to the organ donor register.
Live updates
South walks to work
Health expert praises walkers
Walking is free and good for your health soit's understandable that more people are doing it to get to work.

Clearly some people need to use alternative modes of transport, but even then there are easy ways to build exercise into that journey - park further away from the office or get off the bus a stop early, for instance.

Britain is facing an obesity crisis that is fuelled by inactivity. It is essential for the health of the nation that people find time to exercise and hopefully these statistics are an encouraging sign that the message is getting through.
– Dr Helena Johnson, Chair of the Chartered Society of Physiotherapy
From the Heart: saving lives
Full report: Thousands sign up for organ donor register
Back in February, we appealed for your help to save lives and your response has been incredible. Our From the Heart campaign aimed to increase the number of people on the organ donation register. You signed up in your thousands.
The number of people registering in the Meridian region was particularly high. Stacey Poole looks back at the plight of those on the transplant list - and the difference that organ donation can make.
Advertisement
From the Heart: saving lives
Number of people signing up as organ donors up 1000%
The number of people signing up to become organ donors in our region is up a massive 1000%. During our week-long From the Heart campaign 9,055 people added their names to the register in our region, compared to just 818 during the same period in 2012. Stacey Poole explains.
From the Heart: saving lives
Thousands join organ donor register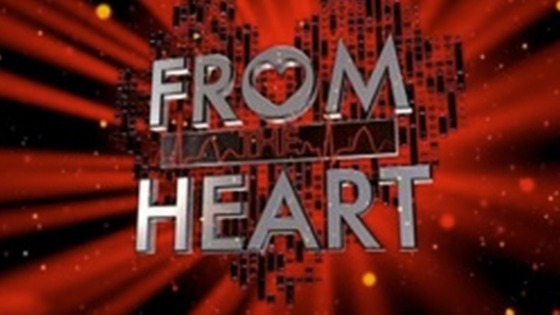 Thousands of people have joined the organ donor register following a major campaign by ITV News Meridian.
In February of this year we launched our From the Heart campaign. Since then more than 9,000 people have joined the register in our region, compared with just 818 during the same period last year.
For more details, click here.
Outlook on living life to the full
Living life to the full with a visual impairment
by Andrew Pate
New research by the charity Open Sight has looked at the opportunities blind and visually impaired people have had during their lifetimes, over the past ninety years.
Our correspondent Andrew Pate has been looking at how lifestyle and career options have changed from a rather draconian approach last century, to nowadays when people with visual impairments can more easily live life to the full.
Confused by food labels?
A scheme in East Kent is helping families who want more information about better ways to buy food and become more active. David Johns has been to see it in action, speaking to mum and daughter Kate and Penny Smith, and Health Specialist Beverley Falconbridge.
Advertisement
Confused by food labels?
The pressure of buying food for kids
Mum Kate describes how hard food-buying is to keep her child healthy.
Confused by food labels?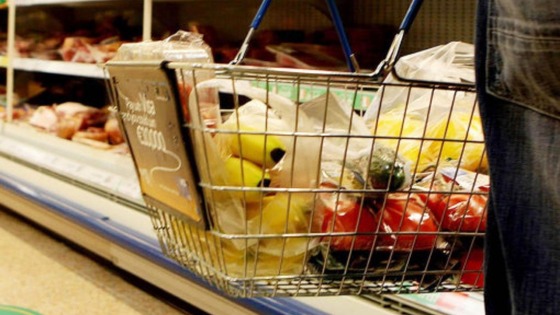 On ITV News Meridian we'll meet Kate and her daughter Penny Smith. We'll see what sort of foods are in their cupboards, what they want to get out of the scheme. Then we go to a local supermarket where we see them going down the aisles and shown the best foods to buy by the health experts.
Confused by food labels?
Family to get benefit of expert food advice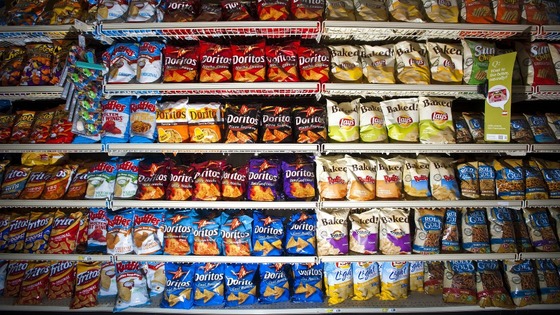 As part of the scheme, the NHS team take families out shopping for the day to teach them about food labels and what are the right foods to buy. They consider many families' budget restraints. They then have cooking lessons with them that include all the family and get the kids involved too.
Confused by food labels?
Kent Community NHS is Ready, Steady, Go!
Kent Community NHS Health Trust has set up a new scheme called Ready, Steady, GO! designed to help families become healthier and more active. It's also to help them read and understand the food labels better (eg sugar, salt, fat levels etc) which can be very misleading and confusing for people
Load more updates
Back to top