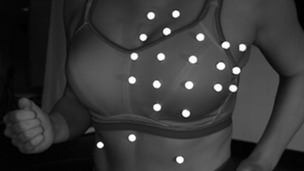 One of the most comprehensive studies ever undertaken into women's breast movement during exercise has been carried out by scientists.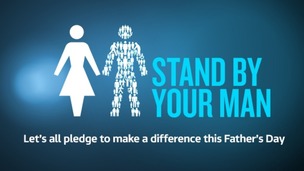 ITV has teamed up with charity Prostate Cancer UK to ask people to stand by the men in their lives and fight against the disease.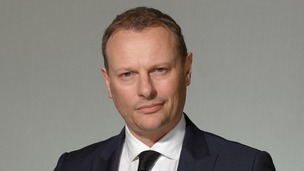 Actor Neil Stuke, who stars alongside Ray Winstone and Tamzin Outhwaite in a new film about prostate cancer, writes about the disease.
Live updates
Kent volunteers help village in The Gambia
by David Johns (@davidjohns_itv)
Two women from Kent have just returned from a trip to one of the smallest countries in Africa. They went to The Gambia for a small charity in Sussex which is helping to educate and get healthcare to children.
David Johns reports, speaking to volunteer Jane Barlow and nurse Charlotte Barnett.
There's more information about the charity, BACE, at www.bacecharity.org.uk or on Jane's blog at http://someoneelsesshoesblog.com/You can also donate by texting BACE13 followed by your amount (eg £5, £10) to 70070.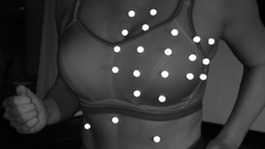 One of the most comprehensive studies ever undertaken into women's breast movement during exercise has been carried out by scientists.
Read the full story
Advertisement
Health programme for families
Work in Brighton and Hove is helping children stay within the recommended weight levels as part of the Government's initiative to tackle the growing obesity crisis. Charlotte Wilkins goes to see what the health scheme involves.
Isle of Wight Marathon
Almost 200 runners lined up to take part in the Isle of Wight marathon. The road race is one of the toughest of its kind because of the hilly terrain. The course took runners around the west of the island for the first time in the race's history.
Oxford research to benefit MS sufferers
A new drug has been approved by the European Medicines Agency which could offer better treatment to patients with multiple sclerosis. Alemtuzumab will give people who have the disease the chance to live without the side effects for much longer.
Symptoms of the disease can include loss of physical skills, sensation, vision and bladder control.
Professor Herman Waldmann was involved in the early discovery work of the antibody drug called Campath-1H at Cambridge University. It was originally used to treat leukaemia. He continued to study the drug for two decades while at Oxford University.
Hospital transport problems
East Kent Hospitals University NHS Foundation Trust has issued a statement concerning problems with patient transport services in the county.
Traditionally, patient transport services in Kent & Medway have been provided by a number of different organisations. In order to provide an equitable, high quality and consistent patient transport service across the NHS in Kent, the commissioning body tendered for a Kent-wide service in 2012. As a result, patient transport services for Kent moved to a new provider, NSL, on 1 July 2013.

East Kent Hospitals University NHS Foundation Trust, along with the other NHS organisations in Kent, is currently experiencing significant teething difficulties with the change in the provision.
East Kent Hospitals is extremely concerned that many patients are waiting too long for transport for treatment and for their return home and, along with the other NHS Trusts in Kent & Medway, the Clinical Commissioning Groups and NSL, is working to find a long-term, sustainable solution.

We have been assured that more staff are being brought in and that the call burden is now being split between two of NSL's contact centres. The situation has improved considerably over the last few days.
– East Kent Hospitals University NHS Foundation Trust
Advertisement
Hospital transport problems
Hospital managers have apologised for delays in getting patients to and from routine appointments in Kent. A new contractor has taken over their transport system and 'teething problems' are being blamed on a failure to keep up with demand.
East Kent Hospitals NHS Trust says it's also experiencing issues with a new computer system which has been causing problems for non-urgent scans and x-rays.
New hospital accommodation
Richard Jones reports on the multi million project to provide on site accommodation for families who have sick children being treated at Southampton General Hospital. The project is due to be completed next March.
Saving lives, stand by your man
Advances in technology are changing the way prostate cancer is treated. Robots are replacing traditional forms of surgery at three of our hospitals. Tom Savvides talks to patient Nigel Dixon, surgeon Ben Eddy, patient Raymond Griffiths and Dr Natasha Mithal.
Saving lives, stand by your man
Surgeon Ben Eddy at the Kent & Canterbury Hospital talks about the Da Vinci robot, which is used to remove cancerous prostates. The machine can also be found at the Royal Berkshire Hospital in Reading and the Queen Alexandra Hospital in Portsmouth.
Load more updates
Back to top