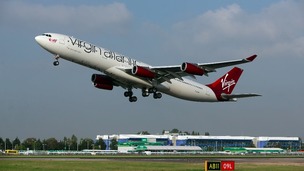 The two airlines plan for their new partnership to take off on March 30th 2014, combining slots at Heathrow.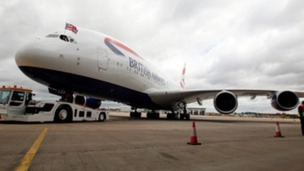 Heathrow today launches its 'Fly Quiet programme', becoming the first UK airport to list airlines according to their noise performance.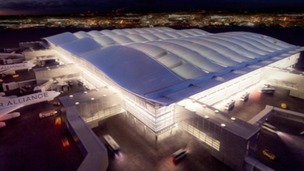 Heathrow's new £2.5 billion terminal will open in exactly one year's time, bosses at the UK's biggest airport announced.
Live updates
Gridlock around Heathrow
Passengers travelling to Terminals 1 and 3 by road are advised to use London Underground connections from Hatton Cross or the free terminal transfer service from Terminal 4 and 5 to access the central terminal area.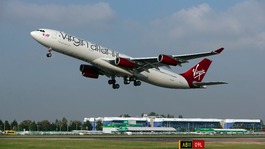 The two airlines plan for their new partnership to take off on March 30th 2014, combining slots at Heathrow.
Read the full story
Advertisement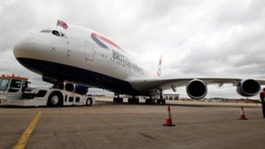 Heathrow today launches its 'Fly Quiet programme', becoming the first UK airport to list airlines according to their noise performance.
Read the full story
Cocaine smuggling ring at Heathrow
A massive drugs smuggling ring have been smashed at Heathrow airport.
Eleven people, aged between 25 and 53, have been arrested in connection with the international, multi million pound cocaine smuggling ring.
It is thought to be one of the biggest in recent years.
Those arrested included a number of cargo workers for British Airways.
During the investigation, large quantities of near pure cocaine were recovered with a street value of millions of pounds.
The drugs would come into London Heathrow in cargo containers of flights from Mexico City. Once the aircraft arrived into the terminal, cargo handlers would quickly remove the drugs from the cargo containers before it was moved on.
Flight path shake-up for region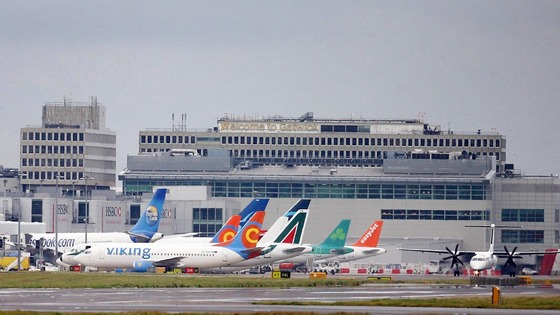 The consultation is available online at here . The postcode search facility and clickable maps with consultation areas clearly marked makes it easy to see which proposed changes have the most relevance to a specificlocation. Feedback can be given directly on the website.
Juliet Kennedy, NATS' Operations Director, Swanwick, Hampshire said: "The airspace change programme is essential if we are to contribute to and ensure the success of the UK's Future Airspace Strategy (FAS)."
Tom Denton, Head of Corporate Responsibility at London Gatwick, West Sussex, said: "Gatwick is committed to leading the way in terms of airspace innovation and operation, which is why we were so keen to be the first major UK airport to work with NATS to fully review and consult on our airspace.
"Gatwick's noise impacts are already well mitigated and significantly lower than at other major airports. However, the airport continues to look at ways to further reduce the number of people affected by aircraft noise in line with Government policy.
"This project gives us an opportunity to further reduce the number of people affected by noise, as well as focus on further reducing Co2 emissions and air quality impacts."
Flight path shake-up for region
At Gatwick the move could allow for planes to take off every minute of less according to information revealed today.
The changes will affect every airport in our region by 2020 but today consultation was launched at Gatwick, London City and Southend.
Proposed by National Air Traffic Services (NATS) and Gatwick Airport it lasts for 14 weeks and they want to hear from people about where the new routes should go and areas that should be avoided. After that the new specific routes will be developed and published next summer.
Under the plans stacking areas, where planes circle waiting to land, when there are delays will be moved from Kent and Sussex to the sea south of Brighton and to the Essex or Kent Coast.
New technology will by used to allow planes to fly higher for longer again reducing noise below.
Advertisement
Flight path shake-up for region
by Mike Pearse, Transport Correspondent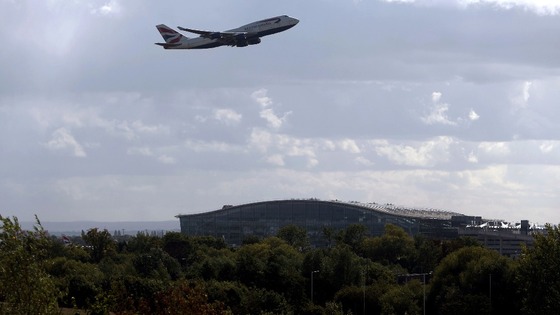 While many could see fewer planes flying over them others could see more and that will prove highly controversial.
The move will lead to the current flight path map being ripped up and redrawn and should also see delays cut, less fuel burnt and emissions reduced.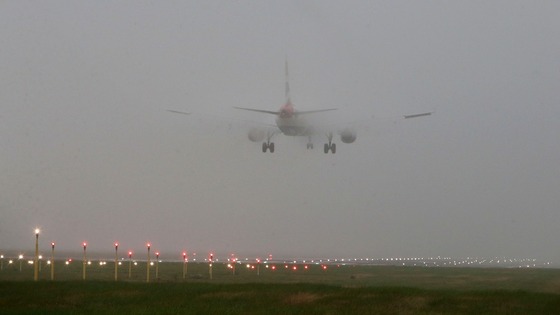 It is part of a new directive from Europe to simplify and make airspace more efficient and cope with increasing demand. It is not connected with the current review of runways by Sir Howard Davies.
But the move could allow for half a million more planes over the south east a year in a thirty year period. That is the Government forecast to allow for passenger growth.
Some flight paths could be altered or moved altogether. At the moment flight paths are over a wide area.
Using new technology there could be more accurate routes with increased numbers of flights concentrated on them. That means fewer planes flying over a wider area and more on the new routes.
CAA begins airport consultation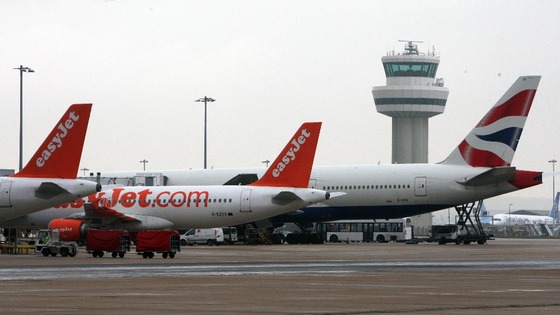 The CAA say their proposals are tailored so each airport remains globally competitive and deliver the a level of service to passengers that matches expectations in the 21st century. The CAA challenges the airports to operate more efficiently.
The CAA's proposals are as follows : Heathrow
Heathrow has called for a 4.6% annual real-terms increase in its charges over five years. Its airlines have asked for a 9.8% per year cut. We propose a price control that will not allow prices to rise by more than inflation (measured by RPI).
Gatwick:
Gatwick has set out a series of price commitments to its users, with the average price to grow by RPI + 0.5% per year for seven years. The CAA has today published its detailed analysis that suggests that this is a fair price.
In addition, we believe that the airport's commitments are in passengers' interests, so they are the basis of our final proposals.
Final decisions on market power, economic regulation and final licences for those airports found to have market power will be published in early 2014.
200,000 jobs threat at LHR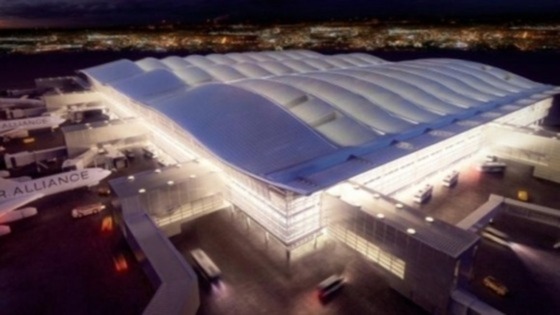 A new report today claims more than 200,000 jobs in the Thames Valley will be lost if Heathrow is forced to close.
It examined the economic impact along the M3 and M4 from Heathrow to Basingstoke, Guildford, Newbury and Oxford and concluded that one in 20 jobs in the region were in some way linked to Heathrow. London Mayor Boris Johnson says Heathrow should close with a new airport built in the Thames Estuary.
The research was carried out by Regeneris, an economic consultancy, and was paid for by local enterprise partnerships including Buckinghamshire Thames Valley, Enterprise M3, Oxfordshire and Thames Valley Berkshire. The Government is consulting on where new runways should be built in the region.
Jobs could go at Heathrow
Businesses and workers based in West London say they are determined to keep Heathrow as London's hub airport. They say if plans to move it to a north Kent base, or to an island in the Thames Estuary are successful, then the economy of West London will be devastated. Mike Pearse reports.
Load more updates
Back to top