Live updates
Warnings for hot weather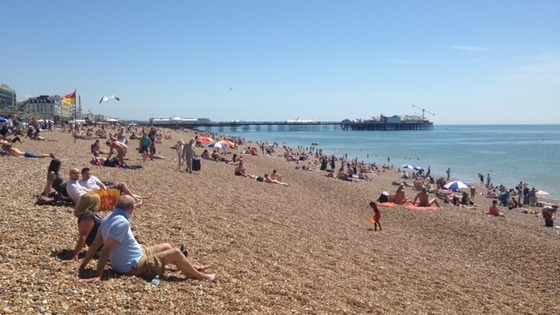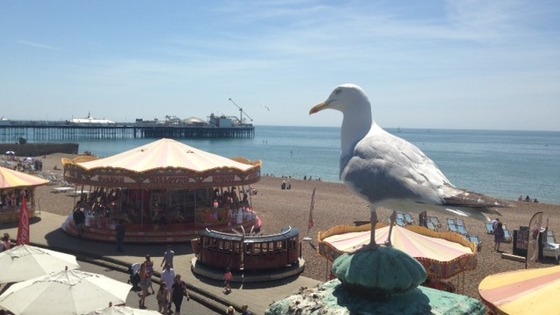 Warnings for hot weather
Vets are reissuing their warning that pets can struggle as the temperature rises. To keep your animal happy in the sunshine, they're advising us to:
Make sure they always have adequate water to drink.
Don't leave dogs in vehicles.
Provide adequate ventilation at all times.
Avoid exercising dogs in the heat of the day.
Provide shade from the sun in the hottest part of the day.
Watch out for early signs of heatstroke, such as heavy panting.
Contact a vet immediately if the animal does not respond to efforts to cool it down.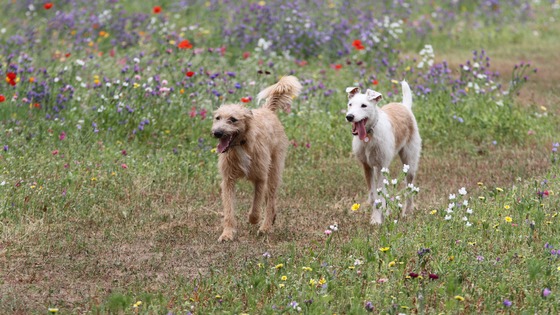 Advertisement
Warnings for hot weather
The Royal Life Saving Society UK (RLSS UK), the drowning prevention charity, has issued a warning as the six weeks summer holidays kick off to a sizzling start. It has appealed to people to take note of simple safety messages to avoid a repeat of last summer's tragedies when many people lost their lives cooling off in open water, not suitable for swimming.
Figures released from the National Water Safety Forum - a partner of the RLSS UK, has revealed that the peak summer months of July and August witnessed the most deaths in 2013, with106 during the heat wave period.
Last year saw a tragic amount of preventable deaths as people flocked to open water sites not suitable for swimming. These sites included rivers, quarries, lakes and reservoirs – all of which have many dangers including very cold water, currents, obstacles and uneven depths. They look so inviting but can be deadly. Being aware of the basic principles of open water safety can increase enjoyment and significantly reduce the number deaths each year
– Adrian Lole, RLSS UK's Director of Lifesaving
Drink driving campaign
A road safety charity is urging the public to stop drink driving this summer after figures have risen across our region in the heatwave.
5,170 of the 100,892 drivers breathalysed in the month-long crackdown failed the test.
The UK drink drive limit is 80mg alcohol per 100ml blood which is the highest in Europe.
Road safety charity Brake is urging people to be vigilant about all forms of drink driving as drink drive casualties normally peak over the summer.
The charity is asking people to never drive after drinking any amount of alcohol and to speak out about drink driving.
Everyone wants to get out and enjoy the good weather while it lasts but that shouldn't mean putting your life and lives of others at risk. Research is clear that even small amounts of alcohol significantly increase your risk of crashing, so it just isn't worth risking any alcohol, to prevent horrific crashes and devastating casualties."
– Julie Townsend, deputy chief executive at Brake
This week's weather forecast
It's going to be hot and humid start to the week, before some thundery showers. Philippa Drew has the forecast.
How do you cool off in the heat?
What's the best way to keep cool in the heat? You've been sending in your pictures to Simon.
Advertisement
How do you cool off in the heat?
Click video. It's the longest spell of hot weather for seven years and there's no sign of it ending - just yet. Good news for many, with tourist attractions across the South having a bumper season.
But for others the tropical temperatures are taking their toll. Coping with the heat throughout the day and with little respite at night is bordering on unbearable. And for some there's simply no escape, as Martin Dowse explains.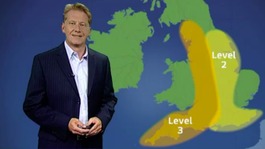 How do you cool off in the heat?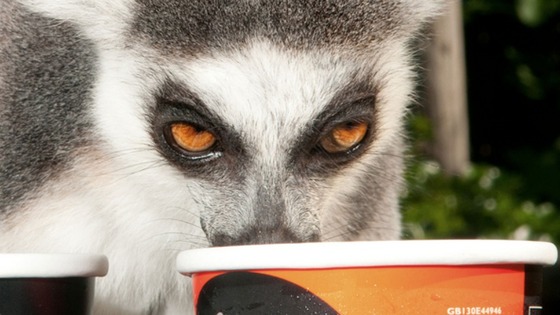 The lemurs at Marwell Zoo have been keeping cool with special iced treats. Look at those eyes!
How do you cool off in the heat?
HM Coastguard has seen a 23% increase in incidents in the past month, as many take the opportunity to enjoy the summer sunshine along the UK coastline.
From 15 June to 16 July this year, HM Coastguard dealt with 2,859 incidents. That's an increase of 668 compared to the same period in 2012.
Now with the school summer holidays fast approaching, HM Coastguard is keen to reiterate some key safety advice.
We always urge people to have fun but stay safe when out enjoying our beautiful coastline, particularly during this current spell of good weather.

If you are heading out for a swim, check the sea conditions and remember that even though the sea may look calm on the surface, there is the danger of strong currents underneath.

We recommend that you swim at a lifeguarded beach, take note of any warning signs and best to tell someone on the beach what you are doing so they can keep an eye on you.
– Peter Dymond, Chief Coastguard

It's not only swimmers in difficulty that HM Coastguard has recently dealt with. Other emergencies or calls for assistance include medical evacuations, mechanical problems with small boats, divers in difficulty, people stuck in mud, cliff falls and people cut off by the tide.
Always check tide times before you walk along the foreshore and away from beach access points so that you can avoid being cut off by the incoming tide.

When walking along cliff tops, make sure you are wearing suitable footwear and don't venture too close to the edge. Always keep dogs on a lead.

If you're heading out in a boat, canoe, kayak and such like, you should wear an appropriate lifejacket or buoyancy aid.

The key thing to remember is that if you see someone in difficulty, you should call 999 immediately and ask for the Coastguard.
– Peter Dymond, Chief Coastguard
Load more updates
Back to top