Battle memorial for warship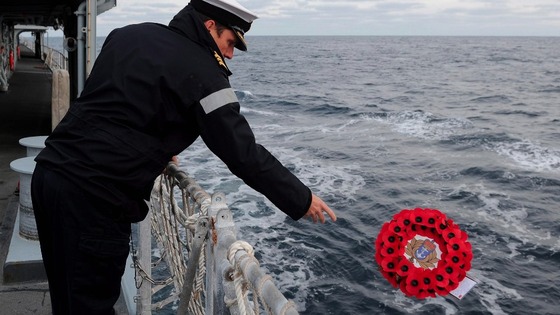 HMS Beverley escorted merchant ships in the Second World War. She accompanied 30 convoys in the Mediterranean, Arctic and Atlantic.
In April 1943, she was one of eight warships assigned to 48 merchant vessels mostly laden with ballast; they would be loaded provisions once they reached the Americas.
On 11th April, she was hit by torpedoes and within 45 seconds she was gone. Twenty of her 155-strong crew managed to jump into the sea, but only four of them survived and were rescued. HMS Edinburgh's Commanding Officer, Cdr Nick Borbone RN, cast the wreath into the water.
Cdr Borbone said: "I don't think we will ever truly comprehend what these men went through in order to secure our nation's freedom. Thousands of sailors crossed the Atlantic in constant fear of enemy warships and U boats, they lived with this threat day and night."