HMS Defender deployed on first mission
One of the Royal Navy's newest warships has set sail today on her first deployment. Portsmouth based HMS Defender will spend six months on security operations in the Middle East.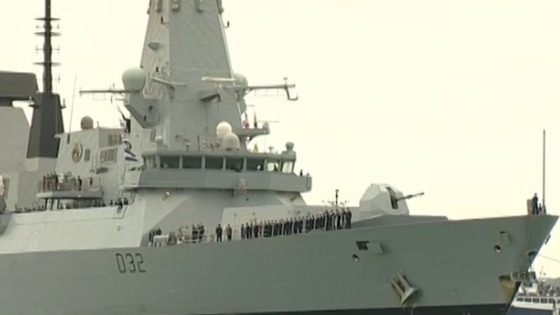 The Type 45 destroyer will police busy shipping lanes in the Indian Ocean, before heading to the Gulf to tighten security.