Live updates
HMS Dragon in Portsmouth
Video. HMS Dragon coming into Portsmouth as family and friends wait for them.
HMS Dragon in Portsmouth
Video. William Hughes seeing his daughter Evie and fiance Rachel for the first time in 7 months.
Advertisement
HMS Dragon in Portsmouth
HMS Dragon has returned home after eight months of operations in the Indian Ocean and Mediteranean.
Her main task was ensuring maritime security and to counter piracy controls.
The ship fired a seventeen gun salute as she approached the harbour to mark her return.
Family and friends of those aboard the ship welcomed them home with cheers, banners and a marching band.
HMS Dragon has deck for all sizes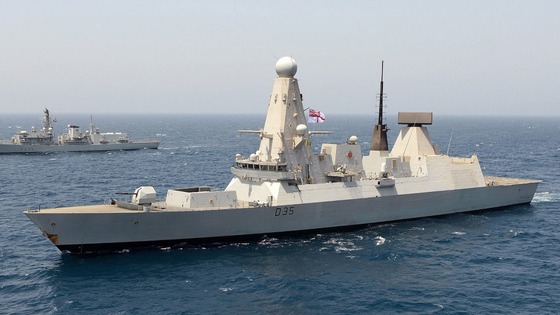 Portsmouth-based HMS Dragon has flown four different types of aircraft during her operations in the Gulf.
The new air defence warship was designed with a large flight deck which can accommodate many different types of aircraft.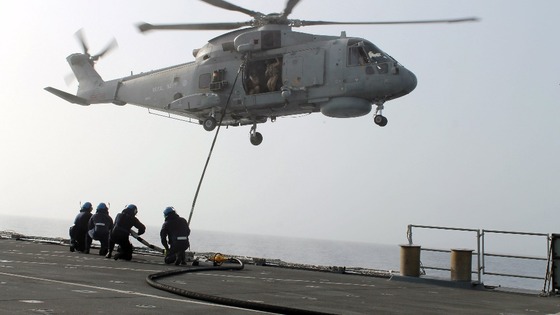 In one week, the ship has operated a US Navy and US Marine Corps helicopter as well as all three types of Royal Navy helicopter.
Lieutenant Commander Jason White, the Principle Warfare Officer on board HMS Dragon,said:
"Our sensors are highly sophisticated and provide plenty of information about the
operating environment. The challenge we have is in adapting our procedures to make the most out of our mutual capabilities."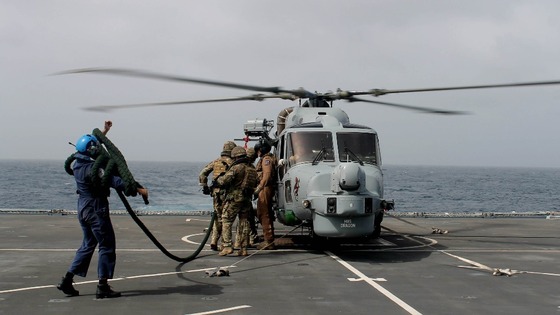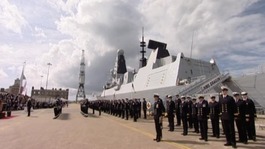 A new warship 'HMS Dragon' has been commissioned into the fleet today in front of a crowd of hundreds of guests.
Read the full story
Back to top