HMS Edinburgh's final day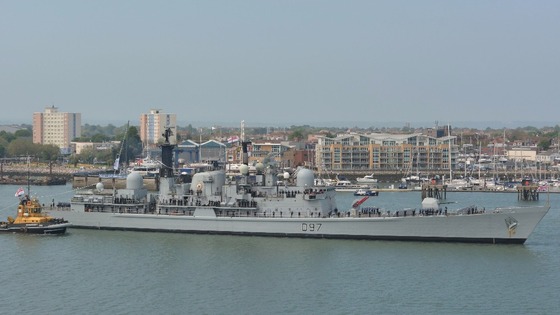 HMS Edinburgh will finally bow out of service today after 40years working across the globe.
The ship will take part in a decommissioning ceremony atPortsmouth Naval Base where the White Ensign flag will be lowered for the last time.
The ceremony is to be attended by hundreds of guests and HMS Edinburgh's sponsor, Lady Heseltine, who launched the ship in 1983.
All 270 of the ship's company will be on parade as the RAF Typhoon, Sea Fury and RN Historic Flight will perform a flypast.
HMS Edinburgh is the last of the Royal Navy's fleet of Type 42 destroyers as they have been phased out for the successor Type 45 warships.