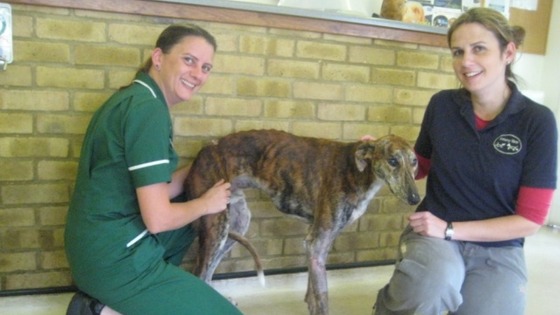 Dog wardens in Hampshire have rescued a stray lurcher they found taking refuge in a garden in Horndean.
The dog, who's been named Steve was terrified and would not let anyone near him .
When he was lured out it was found he had a hole the size of a golf ball in his right foreleg, with tendons and bone clearly visible, that was also badly infected.
The lurcher was nursed back to health over a four day period until he was healthy enough to be moved into kennels.
He is now well on his way to making a full recovery and is looking for a new home.