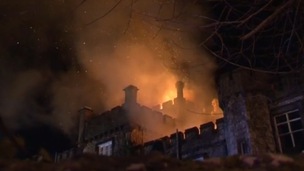 A newly married couple have spoken about how they narrowly escaped when a fire broke out during their wedding reception.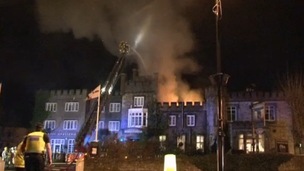 More than fifty firefighters spent the night tackling a blaze which destroyed a hotel.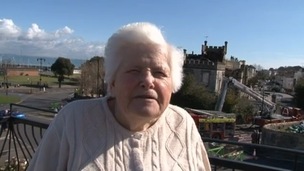 An eye witness account of the fire which destroyed a hotel on the Isle of Wight.
Live updates
Plans approved for new hotel in Maidstone
Plans for a new 150 bedroom hotel in Maidstone have been given the go ahead. The plans for the hotel on the 16 acre Eclipse Park, also include a restaurant and conference facilities.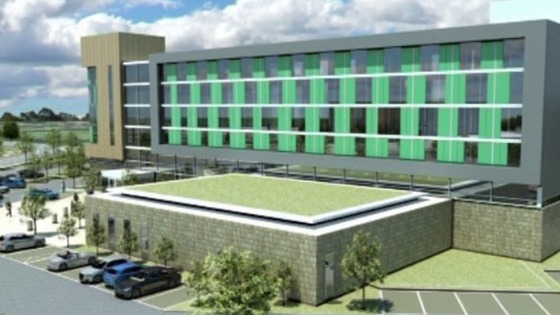 Nick Yandle, Chief Executive of Gallagher Group, said: "We can now enter into serious negotiations with a number of operators who have already expressed interest in developing a hotel of this size in Maidstone.
It is clear that the site's proximity to the recently opened Kent Institute of Medicine and Surgery, make it a very attractive proposition for a hotel operator.
"The planning officers were particularly impressed with the quality of the proposed design and we look forward to delivering a hotel that supports Maidstone's business and visitor economy."
QE2 to be converted into hotel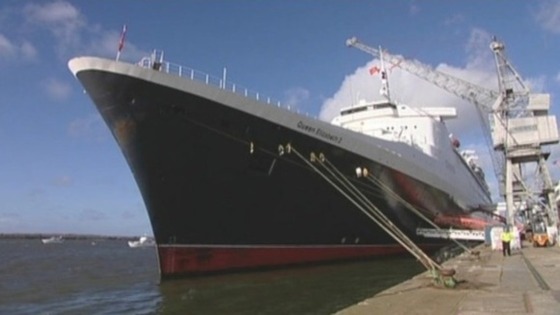 It's been announced the QE2 is going to be refurbished into a luxury five star floating hotel.
The cruise ship, which hosted kings, queens, presidents, prime ministers and celebrities throughout its legendary 40-year history, will depart from Dubai and arrive in COSCO Shipyard's facility in Zhoushan, Zhejiang Province.
Once there, it will receive a thorough revitalisation and a makeover which is scheduled for completion by 2015.
Advertisement
QE2 to be converted into hotel
The QE2 offers more than 500,000 square feet of usable space, in a structure roughly equivalent to any five-star hotel. The ship's redevelopment is a once-in-a-lifetime opportunity for any interior design professional to create what will become one of Asia's major waterfront tourist attractions. The goal for the final design is to preserve the soul of the QE2 — many of the original furnishings and much of the décor will be incorporated — while creating a modern luxury hotel."
– Daniel Chui, President and Chief Executive of QE2 Holdings and Managing Director of Oceanic Group
Hotel Turner Contemporary
Plans for the regeneration of Margate have continued with proposals for a multimillion pound hotel on the town's seafront. Local businesses and some tourists say there's not enough hotel accommodation for the resort - and that today's scheme will help address the problem.
The County Council, which backs the plans, sees today's development as supporting the tourist numbers for the Turner Contemporary Gallery which opened two years ago.
John Ryall has been speaking to architect Guy Hallaway, hotelier Jane Bishop and Paul Carter from Kent County Council.
Hotel Turner Contemporary
Plans to build a multi-million hotel, near the Turner Contemporary in Margate have been unveiled today. The proposals include a six floor-building with sixty-bedrooms and eighteen serviced apartments.
It's being built as part of the project to regenerate the town's historic seafront. The plans will be submitted to the council by the end of this year.
Firefighters tackle hotel fire
A small fire has broken out at a hotel in West Sussex. Firefighters tackled flames in the laundry room attached to the spa at the Alexander House Hotel on East Street in Turners Hill. No one was injured and the blaze was quickly extinguished.
Advertisement
Hotel shut after prostitution raid
A hotel in Maidstone has been closed for three months after three people were arrested for prostitution offences. Kent Police successfully applied for a closure order for the Stone Court Hotel in Lower Stone Street in Maidstone - the first of its kind in Kent.
Three people were arrested earlier this month on suspicion of offences relating to controlling and/or facilitating prostitution. Anyone found at the hotel in contravention of the order could be jailed for up to 51 weeks or fined £5,000.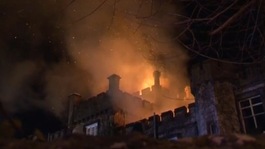 A newly married couple have spoken about how they narrowly escaped when a fire broke out during their wedding reception.
Read the full story
Wedding guests in hotel fire
The future of the Ryde Castle Hotel on the Isle of Wight remains uncertain this morning after part of it collapsed following a fire on Saturday night. The alarm was raised during a wedding reception. The building was evacuated. Witnesses reported hearing loud bangs. An inquiry is underway.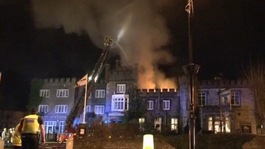 More than fifty firefighters spent the night tackling a blaze which destroyed a hotel.
Read the full story
Load more updates
Back to top