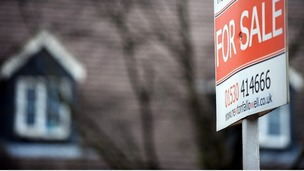 Demand from potential new buyers registering with agents has fallen for three months in a row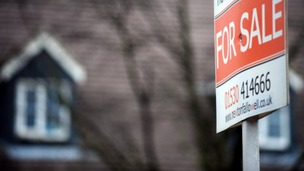 House prices are falling and more drops are expected in the coming months, according to surveyors.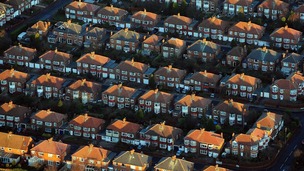 The number of towns recording an annual rise in home sales has fallen back to its lowest level since 2008, a report said today.
Live updates
Buying abroad: a risky business
In places like Spain and Greece, property prices have crashed and it's tempting many from our region to consider buying a holiday home there.
But it's not without risk - as ITV's Tonight programme found out in a special investigation. Kerry Swain has more details.
House prices rising say Halifax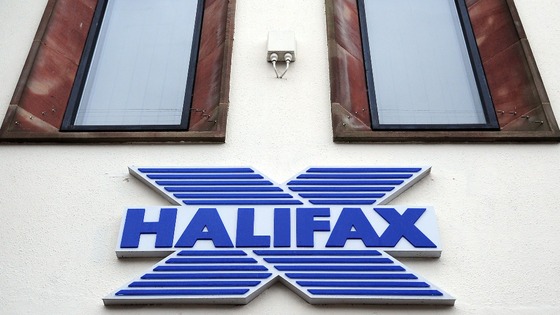 A 6.2% annual rise in prices in September takes average house values to £170,733 and represents the biggest year-on-year increase since 2010, the lender said.
The latest increase follows a 5.4% annual rise in August, which like September's increase was the strongest rate since June 2010.
On a month-on-month basis, prices rose by 0.3%, equalling the increase in August and marking the eighth month of rises in a row.
Fears have been growing that some stronger than expected price rises this year could be leading to a bubble, with borrowers over-stretching themselves.
The Government has brought forward the launch of the new phase of its flagship Help to Buy scheme from January to next week, and concerns have been raised about the further upward pressure this will place on house prices as demand is stoked further.
The new scheme will stimulate the whole housing market by offering state-backed mortgages to people with deposits as low as 5% who want to buy a new-build or an existing home.
Advertisement
Houses see more sellers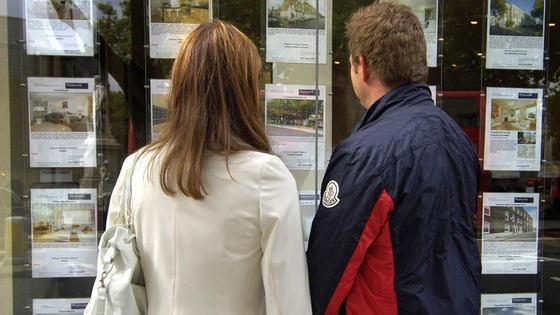 House prices are 5.4% higher than last summer, figures from the Halifax showed last week. The lender said prices rose 0.4% in August from July, the seventh consecutive monthly increase, resulting in an average figure of £170,231.
New Bank of England governor Mark Carney recently addressed concerns that Government stimulus measures risk stoking another property bubble.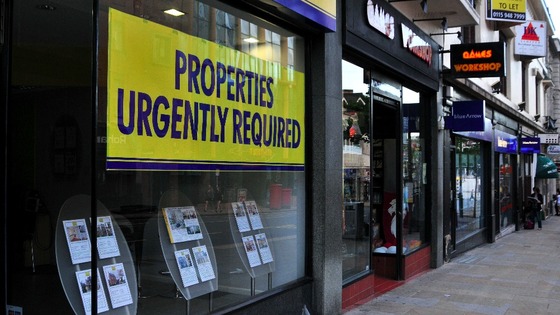 He said the Bank is "acutely aware" of the potential threats and said action will be taken to clamp down on mortgage lending if needed. RICS said the increase in supply was not enough to keep pace with the "sheer weight of demand".
All regions of Britain saw greater numbers of homes come onto the market, with sharp rises in the south west and north east in particular. Surveyors expect prices to continue rising, with a balance of 45% predictingprice rises rather than falls over the next three months.
Housing Shortage
A report by planning consultants is warning of a shortage of 20,000 homes in the South East in the next five years.
Comparing land freed by councils with predicted demand, it estimates a shortfall of 8,000 homes in Kent, just 260 in East Sussex but 12,500 in West Sussex.
John Ryall spoke to Ryan Johnson of Turley Associates and Richard Knox-Johnston, chairman of CPRE Protect Kent.
Property market 'picking up'
VIDEO: A new survey by the Royal Institute of Chartered Surveyors is predicting that the average house price could rise by about two per cent this year. The average cost of a home in this region is just under £300,000. Malcolm Shaw reports.
House prices feel the squeeze
London & the South East dominate the least affordable areas, with mortgage payments in Kensington & Chelsea typically standing at 76.6% of disposable earnings.
Overall, mortgage payments have nearly halved as a proportion of income over the past 5 years from a peak of 48% seen in the autumn of 2007.
Advertisement
House prices feel the squeeze
Mortgage payments for new borrowers are at their lowest as a proportion of disposable earnings for 15 years, a study said today.
Typical payments for both first-time buyers and home movers taking out a new loan stood at 26% of take-home pay in the second quarter of this year, Halifax said.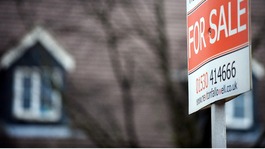 Demand from potential new buyers registering with agents has fallen for three months in a row
Read the full story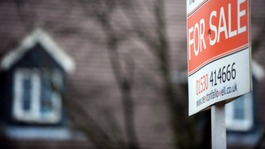 House prices are falling and more drops are expected in the coming months, according to surveyors.
Read the full story
South drives house price rise
The recent price rises have been due to strong demand from buyers, but this demand has already started to weaken as a stamp duty concession for first-time buyers ended last month, New buyer registrations grew at a more subdued rate of 2.1% in April, less than half of the 4.4% increase in March.
Load more updates
Back to top