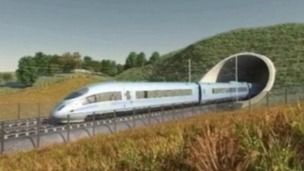 A summary of the new and improved compensation and assistance schemes that could help residents affected by HS2.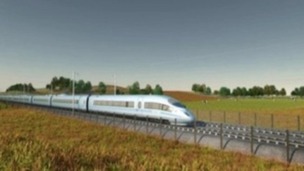 The Institute of Directors (IoD) has joined those calling for HS2 to be scrapped.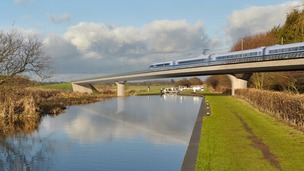 Demand for the HS2 high-speed rail project has "likely been overestimated" and does not offer good value, according to a new report.
Live updates
Graves must be exhumed to make way for HS2
The Church of England has criticised plans for a high speed rail link through Oxfordshire and Buckinghamshire. The Archbishops' Council has expressed concerns at proposals to dig up a number of burial sites along the route.
More than 30,000 graves must be exhumed to make way for HS2 including two and a half thousand within the ruins of St Mary the Virgin Church in Stoke Mandeville. See our report from Mel Bloor
Church of England 'opposed' to HS2
The Church of England has announced it's opposition to the Government's controversial HS2 high speed rail line.
One of the Church's most powerful bodies, the Archbishop's Council says the route which would pass through Buckinghamshire and Oxfordshire, will desecrate thousands of graves.
In a statement a Department for Transport spokesman says throughout the development, burial grounds have been avoided as much as possible. ITV Meridian spoke to Helen Glass of HS2 Ltd.
Advertisement
Work on HS2 to begin in 2017 as MPs vote in favour
Transport Secretary Patrick McLoughlin gave this statement after MPs voted in favour for work to being on HS2 in 2017:
By voting in favour of the hybrid Bill, Parliament has made a clear commitment to a key part of the government's long term economic plan. HS2 is a once in a generation opportunity to create jobs and develop skills, provide the extra space we need on our rail network for commuters and freight and better connect our biggest cities.

I am aware of the concerns some who live very close to the HS2 route have. I am confident however that by working together we can ensure this vital new north-south railway is designed in the right way, and we will have spades in the ground in 2017 as planned.
– Transport Secretary Patrick McLoughlin
Work on HS2 to begin in 2017 as MPs vote in favour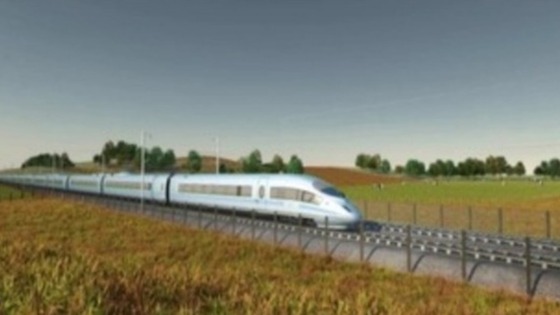 Work on the High Speed Two rail link will begin in 2017 as planned after MPs voted in favour of it last night.
The bill passed its 2nd reading in the Commons with MPs voting 452 to 41 in favour.
Several villages are in the path of the proposed route through Buckinghamshire and Oxfordshire.
The government has confirmed that MPs will vote on the HS2 Phase 1 Hybrid Bill later this month.
Former Cabinet minister Cheryl Gillan, who led the rebellion against the HS2 scheme which will cut through Tory heartlands in the Chilterns, indicated that she would keep up the fight by scrutinising the project "inch by inch" as it progressed through Parliament.
London
Supporters of the Stop HS2 campaign gathered outside the Houses of Parliament ahead of the second reading of the High Speed Rail Bill later today.
The protest comes amid suggestions senior Tories will rebel against proposals to build the high-speed rail link over environmental and economic concerns.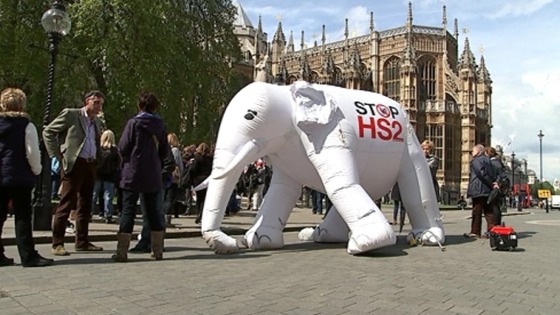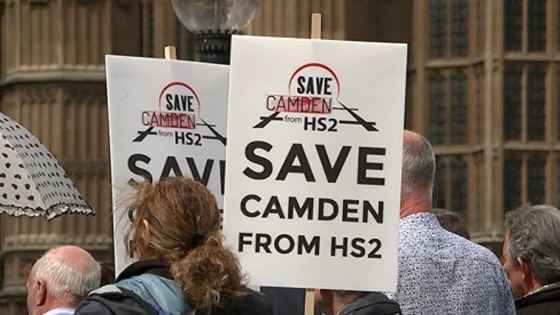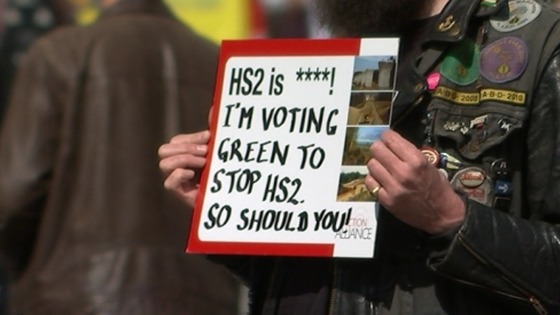 HS2 protest to take place outside Houses of Parliament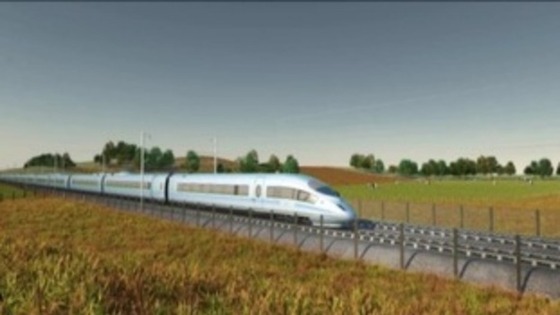 People campaigning against the High Speed Two rail link are due to protest outside the Houses of Parliament this afternoon. Several villages are in the path of the proposed route through Buckinghamshire and Oxfordshire.
The government says the line will create thousands of jobs and boost the economy.
Advertisement
New HS2 plans to 'tunnel under countryside' to be unveiled
Local businesses and residents are hopeful that the HS2 rail will use an underground tunnel and protect existing wildlife areas. If the tunnel goes ahead, it provides a solution for the new high speed railway link as the countryside will remain largely unaffected.
Juliette Fletcher has been to find out how the HS2 plans affect those living near the proposed line.
Wildlife sites affected by new high speed rail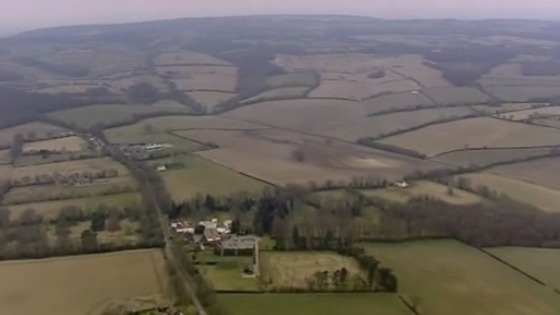 As many as 500 wildlife sites have been put at risk by plans to build a high speed rail line through the South East.
Wildlife Trusts have proposed that the HS2 scheme could destroy more wildlife habitats than it will replace.
A report by the Trusts, who oppose HS2, called on the Government to back the creation of a ribbon of natural areas running the length of the route to protect and restore the countryside and communities, if the project goes ahead.
The Wildlife Trusts director of England, Stephen Trotter, said: "Currently, people and nature stand to lose if HS2 goes ahead which is why our opposition to the proposed route for HS2 remains. Like other affected groups we will be petitioning against it."
Some 150 existing and 43 proposed local wildlife sites would be affected, including 43 ancient woods and nine Wildlife Trust nature reserves.
New HS2 plans to 'tunnel under countryside' to be unveiled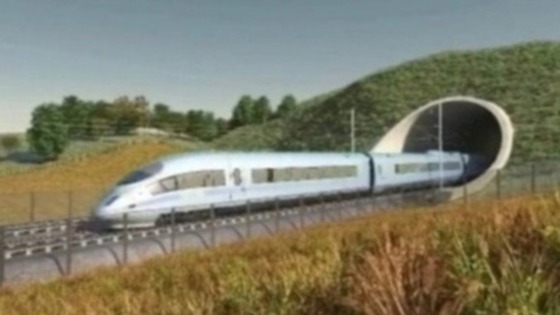 Alternative plans to the controversial High Speed Two plan will be revealed by councils and MPs today in Buckinghamshire.
It is thought that instead of building HS2 through the Chilterns, which is an Area of Outstanding Natural Beauty, a report suggesting tunnelling underneath the countryside could be an option.
It has also been reported that around 500 wildlife sites will be affected by the development of HS2.
Estimates by the Wildlife Trust suggests the proposals will damage and destroy more wildlife habitats and populations of wild species than it will take steps to replace.
New help for property owners that will be affected by HS2
The Government has announced a £600 million compensation scheme for homes and businesses affected by the new HS2 rail line that will pass through Buckinghamshire and Oxfordshire.
The Government insists it is one of the most generous packages of its kind. It has been revealed that 532 properties and businesses will be demolished. Residents have already reacted saying the plan is "an insult."
Those living within 60 metres of the line will get the full value of the property and 10 per cent on top - up to £47,000 maximum.
Those between 60-120 metres will be able to get the market rate of their properties or a cash payment of between £30,000 and £100,000 if they decide to stay put.
And for people living 120 and 300 metres from the route there will be compensation payments of between £7,500 and £22,500.
Our Transport Correspondent Mike Pearse has been gauging the public reaction to today's announcement.
Load more updates
Back to top