Live updates
Heathrow queues 'damage' UK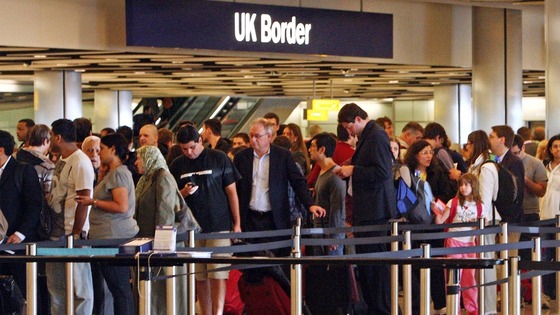 Heathrow 'gagged' over queues
Marc Owen, director of UK Border Agency operations at Heathrow, has told BAA that the leaflets are "inappropriate" and that ministers would take "a very dim view". Mr Owen also told BAA to prevent passengers taking pictures in the arrivals hall.
Advertisement
Heathrow 'gagged' over queues
Amid increasing anger at the length of queues for travellers arriving at border control, airport operator BAA has tried to defuse tensions with a leaflet apologising for the problems.
It said people arriving in the country "deserved a warmer welcome" and explained how to complain to the Home Office.
Heathrow queues 'damage' UK
Mr Vaz said that the issue was of "great concern" and needed to be addressed irrespective of the Olympics.
"Huge damage is done to our country's reputation," he said."The Government has a choice either to increase the number of staff at the airports or to restart the suspension of the checks.
Heathrow queues 'damage' UK
Keith Vaz, chairman of the Home Affairs Select Committee, announced the move after reports of lengthy delays to get past passport control again on Thursday night.
There are fears that the problems are tarnishing the UK's image, particularly with the London Olympics only three months away.
Load more updates
Back to top