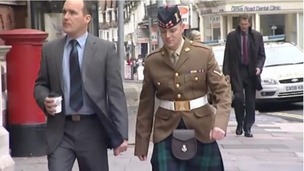 An inquest has heard from a British sniper who shot, and fatally wounded, another soldier in Afghanistan.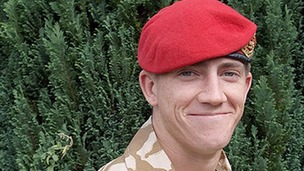 An inquest into the death of a military policeman from Sussex questions how and why he was killed.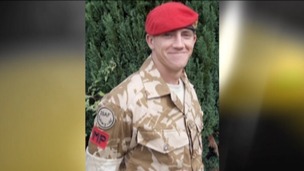 An inquest into the death of a military policeman from Sussex will take place today.
Live updates
Father and sons' inquest
West Country (E)
A social worker has been giving evidence at the inquest into the deaths of Graham Anderson and his sons, 11 year old Jack and Bryn who was three.
The boys and their father were found dead at a flat in Tidworth in September last year.
Their social worker, Jaz Bains, told the inquest that the boys' mother, Victoria Jones, was binge drinking and engaged in relationships that were not 'child-centred'.
Ms Jones was separated from the boy's father at the time.
He was totally devoted to the children.

He didn't want to step back from having responsibility to be their carer.
– Social worker Jaz Bains
Father and sons' inquest
West Country (E)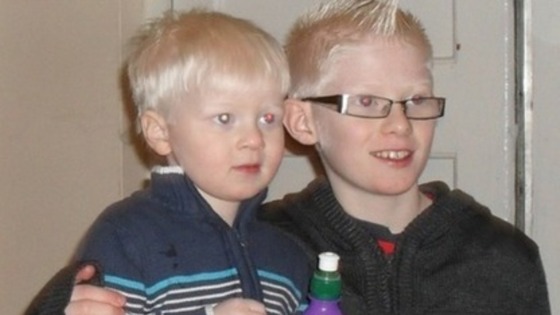 An inquest has resumed today into the deaths of a father and his two sons in Wiltshire.
The bodies of 11 year old Jack and 3 year old Bryn were found next to the body of their father - Graham Anderson - in a flat in Tidworth in September last year.
Wiltshire Police said the deaths were being treated as suspicious but they were not looking for anyone else.
The inquest is expected to last three days.
Advertisement
Recluse was eaten by her cats
A reclusive woman was eaten by her pet cats after her body lay undiscovered for weeks.
An inquest heard how Janet Veal's body was discovered at her home in Ringwood in Hampshire.
As reported by the Daily Echo http://www.dailyecho.co.uk/news/10608030.Reclusivewomaneatenbyhercats/ the grim discovery was made after neighbours raised the alarm.
Inquest for Moat shooting victim
An inquest will be held into the death of a Berkshire man who was killed by Raoul Moat.
Chris Brown, 29-years-old, was gunned down after starting a relationship with Moat's ex-girlfriend Samantha Stobbart.
There has already been a lengthy trial of Moat's two accomplices, Karl Ness and Qhuram Awan, an inquest into Moat's death and an Independent Police Complaints Commission report into how officers handled the case.
Moat killed himself three years ago yesterday after he went on the run shooting Mr Brown and Ms Stobbart in Gateshead and blasted Pc Rathband in the face leaving him blind.
Mr Brown's inquest could take place later this year or early next.
Mum wanted for toddler's death
An inquest will be opened tomorrow into the death of a toddler who was found dead at her home in Bicester.
Sarah Dahane was found by police in Herald Way, Glory Farm, last Thursday.
Police said yesterday that the death was being treated as murder and that her mother Angela Whitworth, who is believed to have fled to Kenya, is a suspect.
The inquest will be opened by the Oxfordshire Coroner at Oxford's County Hall.
This investigation is on-going and we will continue to gather evidence to determine how and why Sarah died. We are working with the Crown Prosecution Service to consider appropriate options including the potential for possible extradition proceedings in the future.
– Ian Hunter, Senior Investigating Officer, Detective Chief Inspector
Inquest into billionaire's death
National
by Lewis Vaughan Jones - ITV News Correspondent
The inquest into the death of Boris Berezovsky has been opened and adjourned. There was a brief account of the circumstances around the discovery of the body.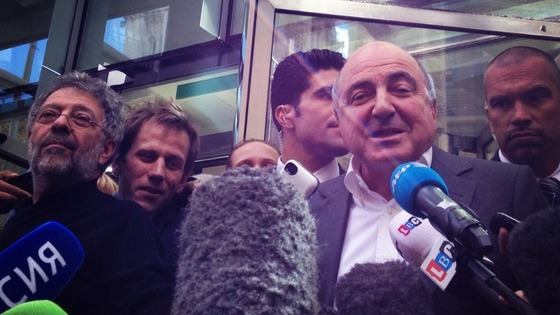 He was found with material around his neck and also a piece of similar material tied around a shower nearby. There is no evidence of third party involvement. However, investigations are still ongoing, so this possibility cannot be eliminated.
Police are still waiting for toxicology reports and the house where he lived in Ascot remains 'under police control' as searches continue.
Berezovsky's body was formally identified this week by his eldest daughter.
Advertisement
Inquest into billionaire's death
An inquest is due to open into the death of Russian billionaire Boris Berezovsky. He was found dead at his home in Ascot on Saturday.
Child sex abuse policy overhaul
National
Hundreds of historic allegations of sex abuse will be reviewed following the failure of the authorities to properly investigate the Jimmy Savile scandal as well as the gang-led grooming of girls.
The Director of Public Prosecutions also set out how abuse cases will be dealt with in the future in England and Wales, to avoid repeating the mistakes of the past.
ITV News UK Editor Lucy Manning reports:
Boat death inquest resumes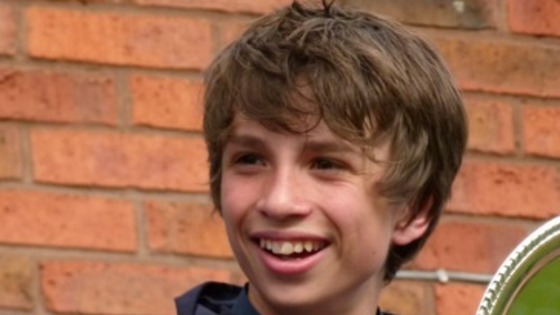 An inquest is to be resumed today into the death of a 14-year-old boy who died after he fell from a boat and was apparently hit by the propeller.
Charlie Hutton, was enjoying a ride on the boat driven by his father from Mudeford, Dorset, to The Needles landmark off the Isle of Wight when the accident happened last year.
It appears the boy and one of his friends fell into the sea. The friend suffered serious but not life-threatening injuries.
A third boy, and the dead boy's father, Simon Hutton, who owned the rigid hull inflatable boat managed to stay on board.
Charlie, a talented hockey player whose ambition was to compete in the Olympics, was airlifted to Southampton General Hospital by Coastguard helicopter but couldn't be saved.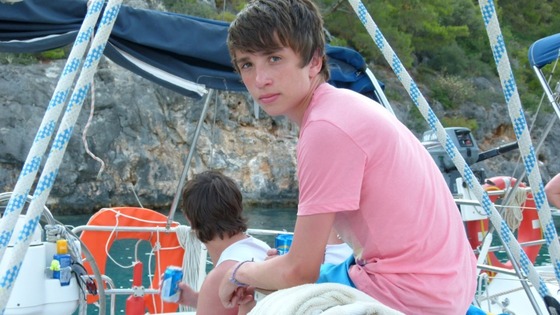 In a statement released through police after the incident, Charlie's parents, Simon and Gill Hutton, from Surrey, said:
"We are very sad to announce the death of our beautiful and very talented boy. Charlie was academically bright, an accomplished musician and an amazing field hockey player who had trained with the England under-15 team ...with the ambition of eventually playing for Britain in the Olympics in 2020.
"His effort, passion and self-belief would surely have taken him there. Our thanks go to all those who helped Charlie achieve such an incredible amount."
Firefighter deaths: inquest latest
The Chief Officer for Hampshire Fire and Rescue Service has read out a tribute statement at the start of the inquest into the deaths of firefighters Alan Bannon and Jim Shears. The men died in a fire at the Shirley Towers block of flats in Southampton in April 2010.
Chief Officer John Bonney said that the fire service had already made some changes in the way it tackles incidents in high rise buildings. He also pledged to make further changes if proceedings reveal they are necessary. The full transcript will follow.
"It is with great sadness that we are here today for the inquest into the deaths of our two brave colleagues James Shears and Alan Bannon. These two firefighters tragically lost their lives whilst fighting a fire in order to protect the lives of others.

"These are difficult days for the families of both Jim and Alan and their colleagues. Our thoughts continue to be with them at this time and will be throughout the inquest...
"The deaths of Jim and Alan have been a devastating loss. Neither I, nor the Service, will forget the courage and fortitude they showed on that night to defend the lives of others. This tragedy serves to remind us of the risks to which firefighters expose themselves day in and day out, every time they respond to an emergency call.

"The loss of our colleagues will forever remain in our thoughts but we feel that our best tribute to Jim and Alan has been to carry on providing the very best service that we can to the people of Hampshire... "
– John Bonney, Chief Officer for Hampshire Fire and Rescue Service
Load more updates
Back to top