Police have launched an investigation after a man's body was found on the pavement on the Isle of Wight.
Officers were called to North Street, Sandown, at around 2.40am following the discovery of the body.
They have closed Cross Street and North Street while the investigation continues.
A charity volunteer on the Isle of Wight has had his mobility scooter stolen, prompting police to investigate.
The victim, who is in his 40s, travels to the British Heart Foundation store in Newport where he volunteers on his scooter, and parks it outside the building on Taylor Road.
The scooter was last seen on Thursday26th June at 11am. By 12pm the same day, it was gone.
The scooter is electric blue in colour with black seat cover, battery cover and foot rug.
Investigating officer PC Matt Wilford said, "Both the victim and his wife use the scooter, and have had to obtain alternative help just to get around as a result of this theft."
Advertisement
Police searching for a missing Isle of Wight woman are issuing a new appeal after they received a sighting of the 53-year-old woman earlier today.
There was a report of a woman similar to Victoria Bailey walking along New Barn Road towards York Avenue in East Cowes on the island at around 9.15am.
The woman was described as wearing a purple blouse and black three-quarter length trousers. A police search of the area was carried out earlier today but there were no further sightings.
This appeal is for Victoria, the person seen, or anyone with information about their identity, to contact police so the accuracy of this sighting can be assessed further as soon as possible.
The family of a missing woman from the Isle of Wight are renewing their appeal after she was last seen on the 7th June.
53-year-old Victoria Bailey was last seen at 2.18pm in Freshwater as she was getting off the number 12 bus. She is then believed to have walked towards Tennyson Trail.
She was wearing sunglasses, a beige/brown jacket, dark top, scarf, and blue jeans at this time.
Her sister, Lisa Lawrenson, has made a public appeal to her sister:
"Vicky please make contact with me or Mum, the police or anyone just to let us know that you are safe and well. You don't have to tell us where you are just that you are ok as we are desperately worried about you. We all miss you terribly and love you very much. Please Vicky.
"Our family is desperate for news of Vicky's whereabouts. Also I implore if anyone has found a mobile phone or a rucksack to hand them into police as a matter of urgency."
Video. It's been a lovely warm and sunny day but the weather hasn't been kind to the sailors taking part in this years Round the Island yacht race.
Richard Slee reports.
Advertisement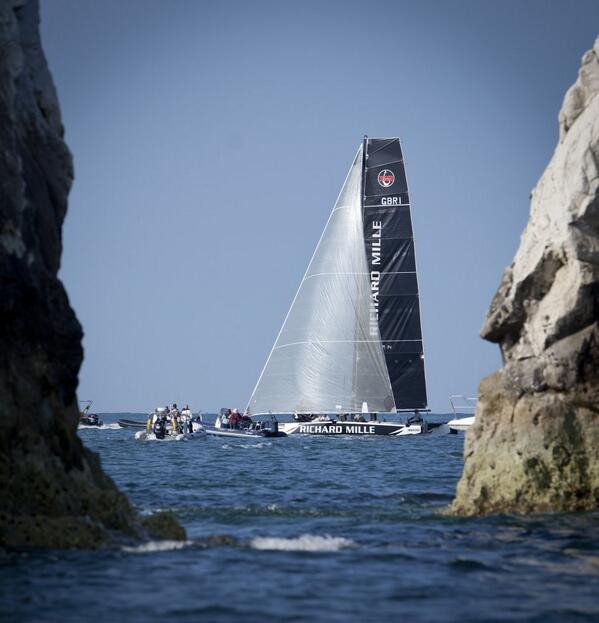 Load more updates