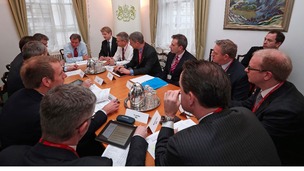 Ministers have met with UK Insurance companies to discuss the flooding in southern England and areas along the River Thames.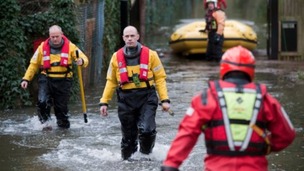 Berkshire Fire and Rescue Service say they've been working round the clock to alleviate flood damage.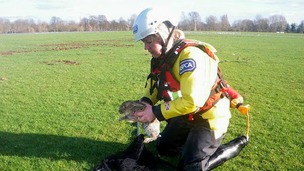 Rescue workers from the RSPCA have been rescuing distressed animals from flooded areas and providing advice to concerned pet owners.
Live updates
Severe flood warning continues for Thames Valley
The Prime Minister today defended the Government's handling of the floods crisis and promised £10m of support to get businesses trading again.
14 Severe Flood Warnings remain in place along the River Thames in Berkshire and Surrey with water levels still expected to rise in places, despite the calmer weather.
In Newbury, flood-hit residents say their homes and gardens are polluted with toxic bacteria from what's coming up through the drains. Mel Bloor reports.
Interviewees: Residents Lin Gourlay and Jo Berridge and Lt Tom Legge from 4 Rifles.
Big clear-up begins after overnight storm causes havoc
Thames Valley Police have released this video giving advice to residents as the big clean-up after the floods begin.
Advertisement
Big clear-up begins after overnight storm causes havoc
Nearly 400 Council and privately-owned beach huts have been damaged at Bournemouth following violent wind, rain and exceptionally high tides on Friday. Around 30 are thought to be completely destroyed.
It's very distressing to see our award winning beach and seafront in such a terrible state. We know how much local families love their beach huts and many will be devastated to see the damage caused. Staff are focusing on the extensive beach clean-up and recovery operation. From Monday, we hope to begin to contact beach hut tenants whose huts have been damaged, but due to the ongoing recovery needs as well as the extensive nature of the damage - there are unfortunately a lot of people to call - this could take several days."
– Chris Saunders, Seafront Services Manager

A list of those beach huts currently known to be damaged can be found on the Council's website at www.bournemouth.gov.uk by clicking on the 'Severe Weather' feature.
Big clear-up begins after overnight storm causes havoc
Police are issuing advice after adverse weather leads to an increase of reports of unexploded ordnance
Members of the public who locate what they believe to be unexploded ordnance are being advised not to touch it but to call police straight away.
The adverse weather experienced over the past few days has caused more unexploded shells to wash up on the shoreline or be discovered on flooded land. It is very important for public safety that these items are assessed and removed appropriately.
Anyone who discovers items should call police on 101
Big clear-up begins after overnight storm causes havoc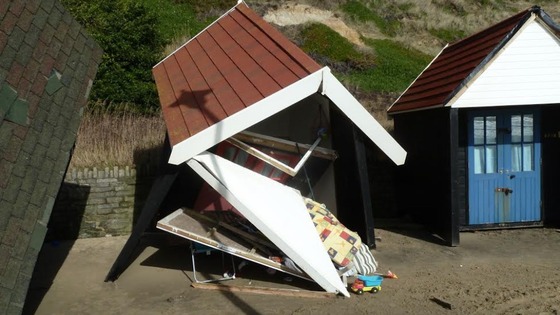 Thank you to Emily Kirkpatrick for sending in these images of shattered beach huts at Boscombe. Many were reduced to firewood in Friday's storms. Around 60 are beyond repair.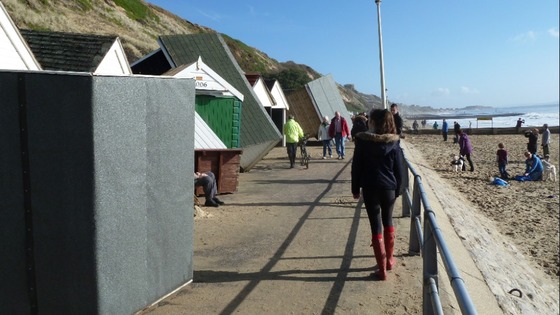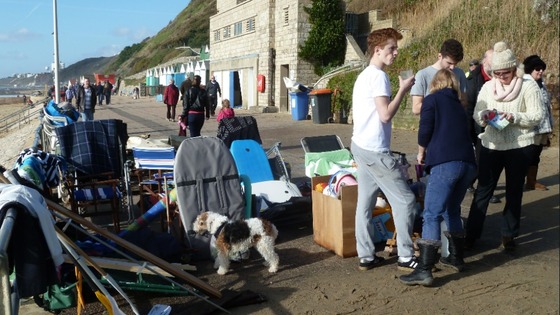 Big clear-up begins after overnight storm causes havoc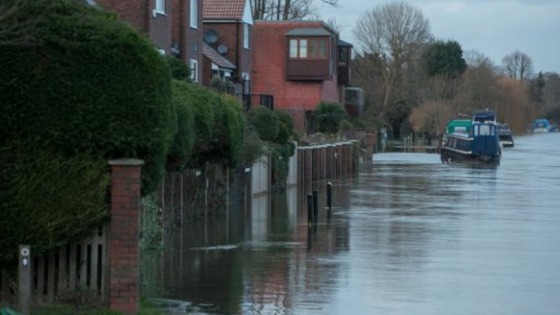 The Environment Agency has issued a 'medium risk' warning for the River Thames for today and tomorrow.
It warns homeowners in Reading, Wokingham and West Berkshire to be prepared as flooding is expected.
The River Thames remains a 'high risk' in Surrey and Windsor and Maidenhead.
The EA flood warnings are in place for:
-River Pang for Frilsham, Stanford Dingley and Bradfield
-River Thames at Pangbourne and Whitchurch
-River Thames from Cleeve Lock to Child Beale Park, above Pangbourne, including Goring and Streatley
-River Thames in the Playhatch, Sonning and Sonning Eye area
River Thames from Scours Lane, Reading to Caversham Lakes, including the Chazey Court Farm, Caversham Bridge, Fry's Island, Reading Bridge areas and parts of Queen's Road and Mill Green areas of Lower Caversham

River Pang at Bucklebury
River Kennet from Theale down to Reading including Burghfield, Calcot, Southcote and The Oracle

River Loddon at Twyford, Charvil and Wargrave including Loddon Drive

River Thames at Purley Village

River Thames from Shiplake to Bolney Court near Henley including Lower Shiplake and Wargrave
Advertisement
Big clear-up begins after overnight storm causes havoc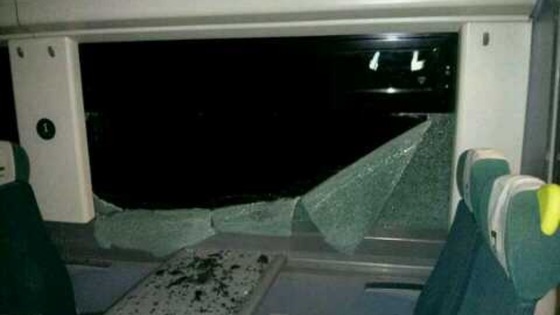 Thanks to Malachi Walker for this picture of a Southern train at Emsworth, damaged after high winds blew down trees. The train was in service but no one was hurt.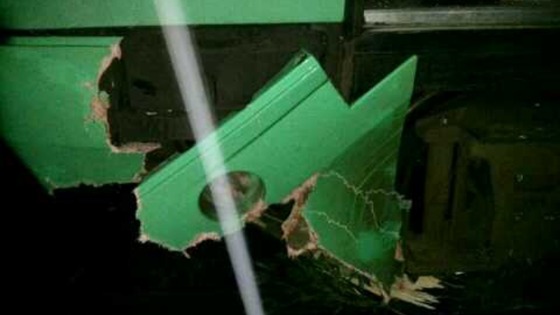 Big clear-up begins after overnight storm causes havoc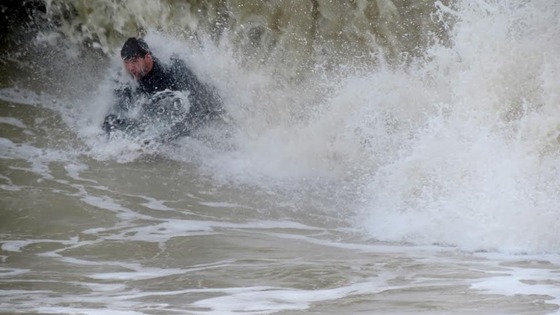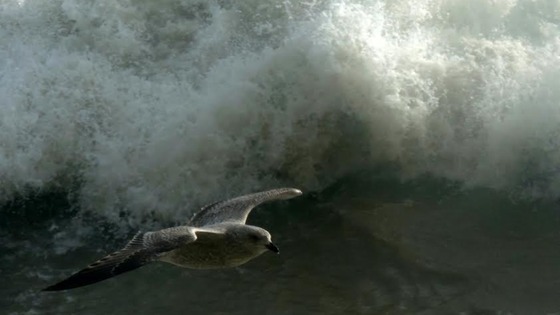 Big clear-up begins after overnight storm causes havoc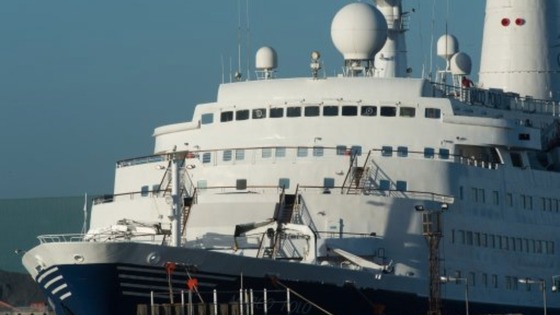 The wife of a man killed after a freak wave hit a cruise ship in the English
Channel has criticised the "badly maintained" vessel as she paid tribute to
her "lovely husband".
James Swinstead, 85, died "almost instantly" after water rushed on board the
British cruise ship Marco Polo.
Mr Swinstead, a father-of-two from Colchester, Essex, was on the cruise with
his wife Helen.
Speaking in Tilbury after the ship docked, she said: "I think it killed him
almost instantly.
"With our insurance I think I'm entitled to #2,000, which won't even cover
getting him home.
Big clear-up begins after overnight storm causes havoc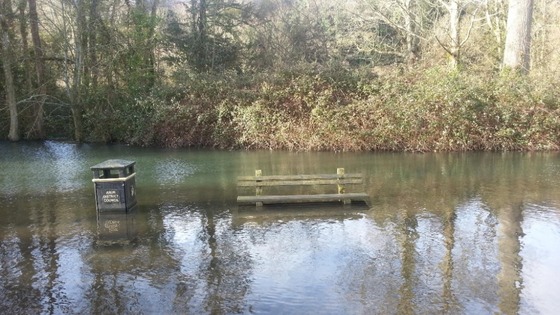 Load more updates
Back to top