Live updates
John Lewis staff to receive 15% bonus
Gordon Stenton Managing Director of John Lewis in Reading spoke to ITV Meridian about employees receiving a 15% bonus.
John Lewis staff to receive 15% bonus
Bracknell based John Lewis has announced its full year results today. With stores right across the country, including in Southampton and Newbury, it's unique employee-owned partnership means its staff share the profits rather than shareholders.
The Partnership has announced a bonus to all Partners (employees) of 15% of their salary - equivalent to nearly 8 weeks' pay.
There is no doubt that 2013 was challenging in parts but we are very pleased to have achieved growth in both branch and online sales at John Lewis Southampton this year. The recent announcement of over £7m investment in the branch, including a new 'little Waitrose' confirms our commitment to our customers as we enter 2014. As ever, our Partners (staff) have worked hard to give our customers great service and the success we have achieved is very much down to their efforts."
– Mark Venables, head of branch, John Lewis Southampton
I love this time of year at John Lewis – everyone is awaiting their bonuses and busy planning things that they may not have been able to otherwise. This year I am taking my niece on a surprise trip to Paris. She is an art student, and so we're going to soak up all the wonderful Parisian art culture. Being able to use the bonus to do something special for someone I care about means a lot, which is why I look forward to it each year."
– Jane Tutty, Partner, John Lewis Southampton
The bonus at John Lewis is something we all look forward to, and it's a great reward for our hard work throughout the year. Penny and I are both really excited to be able to put some extra money towards the big day to make it even more special. We'll also be able to splash out a little bit more for our honeymoon, and if there's anything left I might be able to steal a little for my stag weekend."
– James Gray, Partner, John Lewis Southampton
Advertisement
John Lewis reveal Christmas sales boost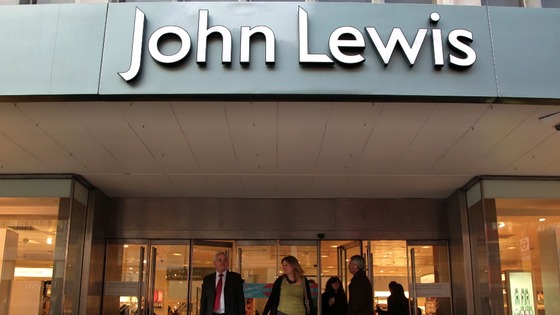 John Lewis has revealed that its sales have climbed 6.9% over the Christmas period.
Total sales for the five weeks to the 28th December reached £734 million, with a 1.2% boost for shops and a 22.6% rise in online takings compared with 2012.
The first day of clearance sales in branches on 27th December saw the biggest ever day of trading across the business as it took £35.6 million.
Meanwhile, John Lewis said three-quarters of Christmas Day online traffic came from phones and tablet computers, making it the UK's first "mobile Christmas".
Managing director Andy Street said: "Many of the big online shopping days and weeks occurred earlier in the period but shops were packed in the last-minute rush on 'manic Monday' when we saw our city centre shops record peak days."
New John Lewis store in Ashford
The latest out-of-town superstore has opened in the south east today. John Lewis says its store in Ashford is good for local jobs and the town's economy. But is another out of town store too much for our declining town centres?
Andrea Thomas has been finding out. She spoke to new employee Tiffany Chittenden, Director of Selling, Maggie Porteous and Ashford Councillor Graham Galpin.
New John Lewis store in Ashford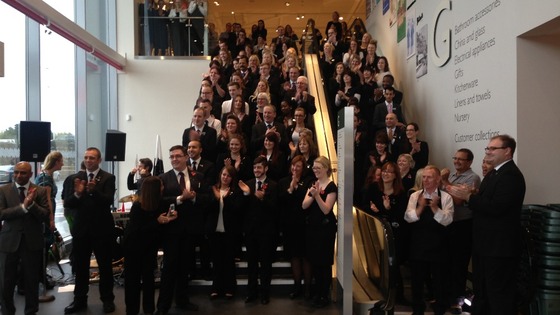 New John Lewis store in Ashford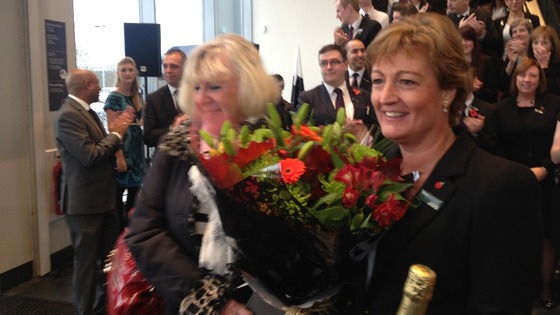 A new multi-million pound store has welcomed its first customer this morning!
John Lewis at Home which has been built near Junction 9 of the M20 in Kent has opened its doors to the public.
Anna Ward, from Charing, was the first customer into the enter the shop, which will focus on selling furniture, electrical and home technology.
Advertisement
125 new jobs for Kent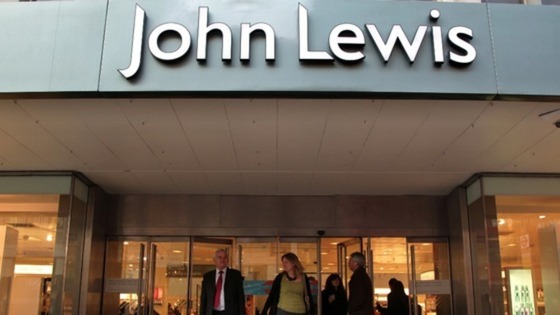 Over a thousand people have applied for a 125 jobs going at a new John Lewis store being built near Ashford in Kent. Staff working for the chain got a 14% bonus last year and 17% this year.
The "At home" branch of John Lewis is due to open at the end of the year close to junction 9 of the M20.
125 new jobs for Kent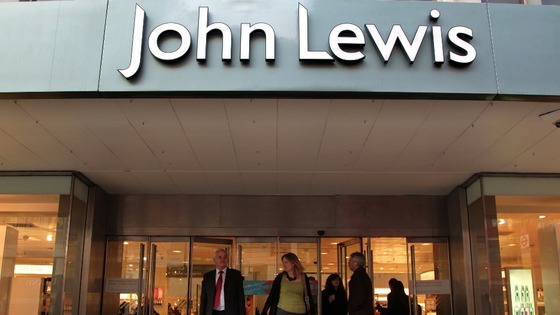 A drive to recruit sales assistants and specialist advisers to work at a new John Lewis store in Ashford begins today with 125 positions to be filled.
The retailer's hunt for "partners" to fill a variety of roles comes on the morning that the newest ONS unemployment figures are due to be announced.
The shop, located close to junction 9 of the M20, is John Lewis's tenth "at home" store, set to open before the end of 2013.
Rebekah Hawley, recruitment coordinator, said: "We are looking for hardworking people who can use their own initiative and are eager to work within a team.
"There are a broad range of roles available and we offer both full and part-time contacts."
Staff become a part of the company's partnership structure, meaning they are co-owners of the business and receive benefits including an annual bonus, access to holiday and leisure facilities, education and career development support.
John Lewis to announce results
With the economy struggling and so many big name High Street stores going under - there was good news today for one Berkshire based retail giant.
John Lewis and Waitrose, with their headquarters in Bracknell, announced a rise of more than 15% in pre-tax profits. And as an employee-owned partnership it's the staff who reap the rewards.
Penny Silvester reports and speaks to Cheryl Millington, Waitrose IT Director.
John Lewis to announce results
John Lewis & Bracknell-based Waitrose staff will receive bonuses worth 17% of salary after the group shrugged off tough high street conditions to report a 15.8% surge in annual profits. The employee-owned firm reported pre-tax, pre-bonus profits of £409.6 million for the 12 months to January.
Load more updates
Back to top