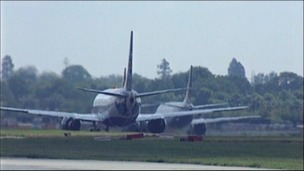 The money would be used to deliver an 'improved passenger experience at every step of the airport journey'.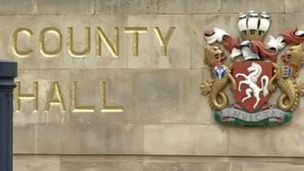 Adult Social Care funding in Kent is to be cut by nearly £19 million - a 5.3% reduction on current spending.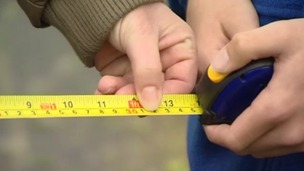 An 11 year old boy from Kent has missed out on his first choice of school after he was told he lives too far away - by 12 inches.
Live updates
Tidal defence scheme underway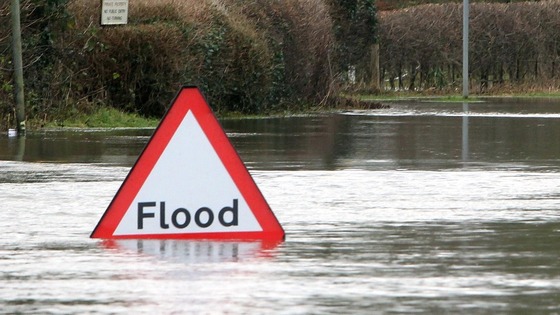 The £20 million flood defence scheme will reduce the risk of tidal flooding to Sandwich and Stonar Loop. Currently there;s a 1 in 20 chance of tidal flooding for some properties in the area. The new tidal defence scheme will provide a 1 in 200 standard protection to more than 500 properties.
Tidal defence scheme underway
Work to protect homes and businesses from flooding gets underway today. The Sandwich Town Tidal Defence Scheme will affect 488 homes and 94 commercial properties. It's got backing from the Environment Agency, Kent County Council and Pfizer.
Advertisement
New website for kids in care
A group of teenagers who have spent most of their childhoods in care have helped to set up a new website offering career advice, shopping tips and information on health for their peers. They want others to learn from their experiences.
There are three and a half thousand children in care in Kent. The council believes an interactive website is one way of giving them help and support. In his report about 'Kent Cares Town' , Tom Savvides spoke to Theresa Jackson, Sophia Dunstan, David Tadese; and Tony Doran from Kent County Council.
Councils accused of high pay
Kent County Council is one of several councils in the south east accused of paying too many managers high salaries. The Taxpayers' Alliance says it employs 491 managers on wages of £50,000+. But Kent points out that it has reduced the overall bill for its employees, and has not raised council tax.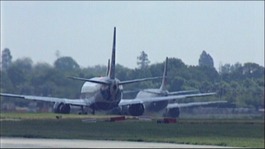 The money would be used to deliver an 'improved passenger experience at every step of the airport journey'.
Read the full story
Services at risk on budget day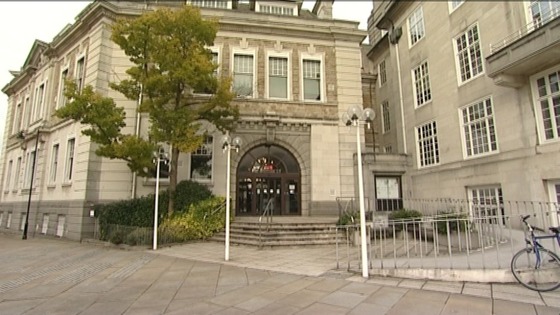 Kent County Council is looking to save £60 million as it sets out its budget for the next year. Proposals include cutting nearly £19 million pounds from the adult social care budget, axing almost £9 million from the children's budget, and losing 500 council workers.
Advertisement
Horsemeat: School meal tests
by David Johns (@davidjohns_itv)
Checks are to be made on the content of school dinners supplied to hundreds of children in the South East - to see if the food contains horsemeat.
Kent County Council wants food distributed to 200 of its schools examined. While education officials in both Sussex and Essex want their suppliers to give them detailed information about how their meat is sourced. It will take up to six weeks for the results of the tests to come through.
It is unclear tonight what action is being taken by many schools outside local authority control. David Johns reports. His interviewees are Headteacher Tanya O'Connor, Councillor Mike Whiting from Kent County Council, and Julian Rutherford - a school meals supplier.
Jobs losses at Kent council
For the third year running council tax in Kent will be frozen. But it will mean the loss of at least another one hundred jobs - and a raid on emergency funds.
The county council - one of the biggest in Britain - is slashing its spending by nearly ninety million pounds to balance the books after cuts in government grants.
John Ryall talks to Kent County Council's leader, Paul Carter and Councillor John Simmonds.
Jobs losses at Kent council
A piece of work between now and summer to look at where posts will come from. 100 posts include natural wastage. #kccbudget
John Simmonds: People have been cynical in the past about achieving our aims. But we have. #kccbudget
John Simmonds on reserves: Eric Pickles has given the impression that there is a lot of fruit on the tree. There isn't. #kccbudget
Jobs losses at Kent council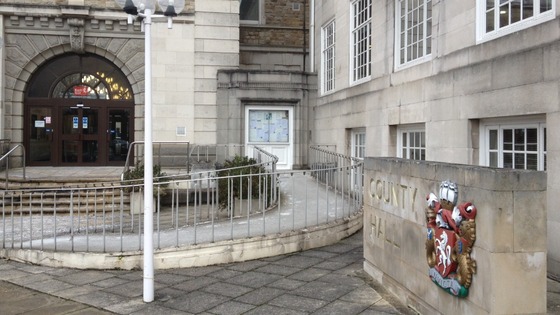 Kent County Council has announced it needs to lose 100 posts as part of a drive to save £16 million.
It needs to make £90 million of savings in total from a budget of just over £1 billion
Leader Paul Carter says some of the job losses will come through natural wastage and that many would be from back office positions. He's stated that there would be little impact on frontline services.
Load more updates
Back to top