Firefighters have helped an elderly woman whose car overturned in Nash Road in Margate. Crews got the woman, believed to be in her 70s, out of the car using hydraulic equipment as a precautionary measure.
The woman suffered minor injuries when the vehicle rolled onto its side. No other vehicles are thought to have been involved. Kent Fire & Rescue Service say that she has been handed over to the care of paramedics.
Firefighters are at the scene of a fire at an industrial estate in Sittingbourne in Kent.
Crews found smoke coming from the roof of a large unit at Trinity Trading Estate. The property is used as a DIY warehouse. Firefighters are tackling the blaze using a covering jet and main jets. Police are also in attendance managing traffic around the site.
Advertisement
A schoolboy from Kent has won an award for quick-thinking after he saved his home in Strood from fire
Read the full story ›
Firefighters in Kent have been holding a number of events at schools and shopping centres to advise the public on making their homes safer.
Read the full story ›
There are reports that a shopping centre in Kent has been evacuated after a fire broke out in a yard on the complex.
Kent Fire & Rescue Service say they sent a crew and an engine to tackle a fire in a cardboard compactor at Westwood Cross in Broadstairs. The fire service were called at 12.11pm. They said the fire was located in a yard area away from the main buildings. Firefighters used a hose reel to put out the fire. The incident finished at 12.35pm.
Shoppers and passers-by have been sharing their images of the incident on social media.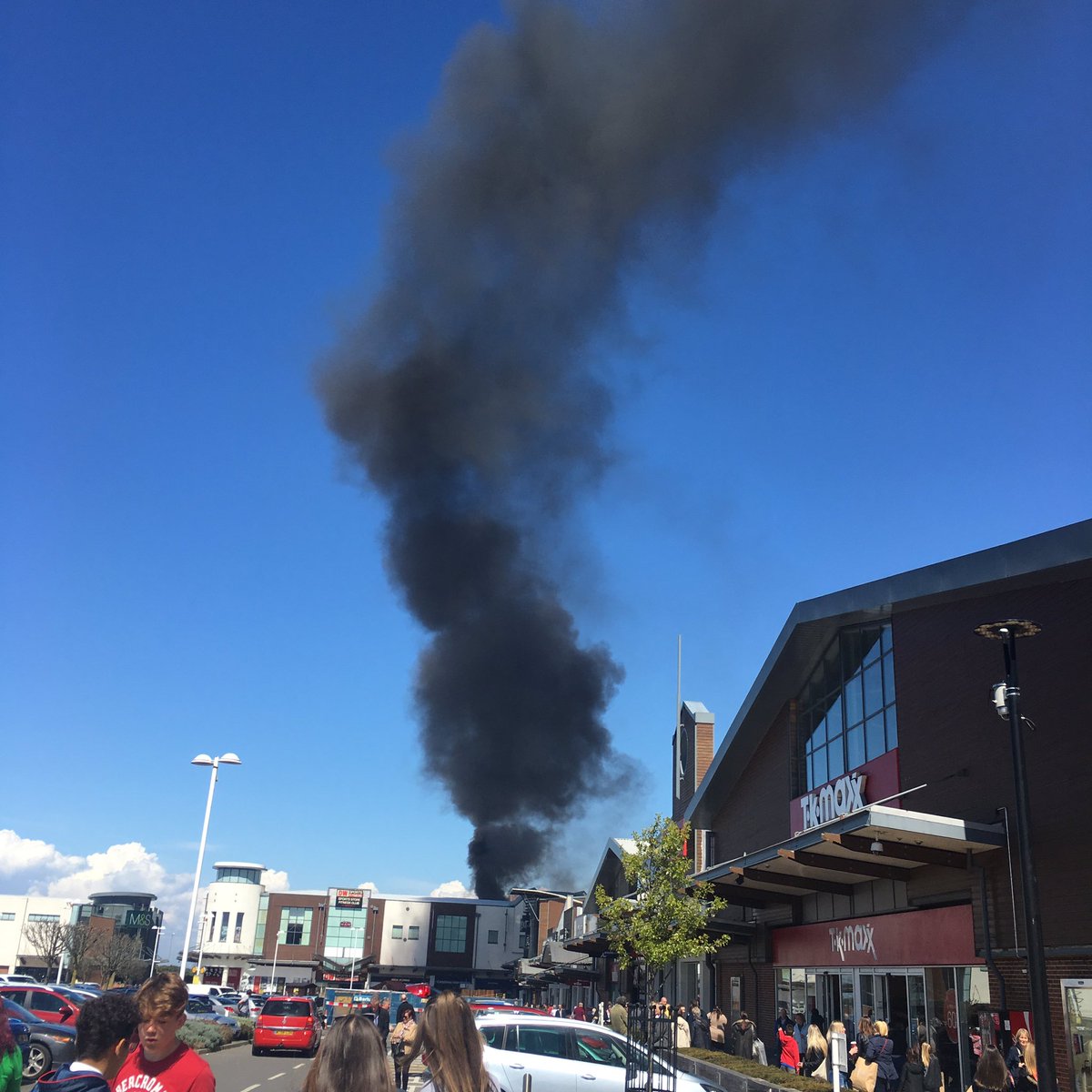 The first of 29 new fire engines has been delivered to Kent Fire & Rescue Service. The trucks are smaller, easier to manoeuvre and are equipped with the latest technology in firefighting. Tom Savvides reports.
Advertisement
Residents have spoken of their relief that no one was killed when a huge blaze ripped through a block of flats on Oak Tree Road in Ashford.
In the video below, local resident Hermione Best, Labour Cllr Derek Smyth from Kent County Council and Labour Cllr Jill Britcham from Ashford Borough Council, speak to ITV News Meridian.
Work to demolish a block of flats in Ashford, where an explosion sparked a huge fire, has begun.
The blaze badly damaged a row of houses on Oak Tree Road earlier this week.
Investigations are ongoing into the cause of the fire, although Gas distribution company SNG confirmed one of their engineers was working on site at the time.
Today, workmen are removing debris from the top floors of the properties, which housed a number of people in flats.
Families have been moved to temporary accommodation until the council can find them permanent homes.
Grandmother Jacqueline Pearce and her granddaughter Chelsea were in their house in Ashford when a series of explosions ripped through a neighbouring terrace.
Chelsea rang the ambulance and they both helped people as they escaped from the flames yesterday afternoon.
It's been confirmed that a gas engineer was working in Oak Tree Road, where there was a huge explosion yesterday.
There is an ongoing investigation into the cause of the incident, but Gas distribution company SGN has confirmed there was a worker at the location.
Several homes have been badly damaged by the fire, which occurred at a block of flats, and several people have had to leave their homes, with some being treated in hospital.
Load more updates