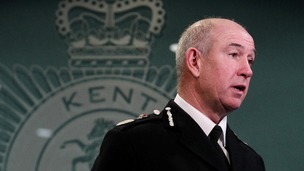 The out-going Chief Constable of Kent, Ian Learmonth, is retiring from the police after nearly 40 years in service.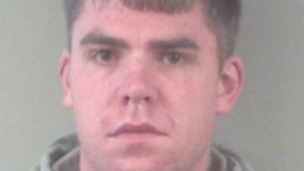 A man has been sentenced to five years in prison after a drinking game prank turned to tragedy.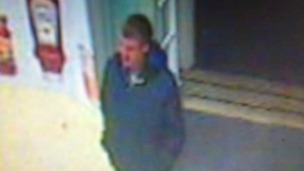 British Transport Police has launched an investigation after a bus was stolen from Ramsgate train station.
Live updates
Fingerprints catch burglar out
A man from Dartford will spend nearly two years in prison after Kent Police were able to track him down thanks to a fingerprint left on the door of a car he stole.
William Hickey stole the silver Vauxhall Zafira, along with a handbag which contained £100 of cash and a selection of credit cards.
After it was reported to the police, CCTV footage showed the offender walking away from the property.
Automatic number plate recognition cameras were activated and four days later, the stolen car was found in Battery Road in Thamesmead.
Forensic specialists then carried out tests on the car and found a fingerprint matching William Hickey's on the driver's door.
The 30-year-old was later arrested on suspicion of burglary.
He admitted to burglary, theft and two counts of fraud and was jailed for 21 months.
A Year of Predictive Policing
by David Johns (@davidjohns_itv)
Where will criminals strike tonight? It's a question the police are rarely able to answer. But increasingly computers can. Predictive Policing - pioneered in Los Angeles - was adopted by Kent Police a year ago. And today the county's Chief Constable declared it a major success.
But can not everyone's convinced. David Johns reports, speaking to Acting Sergeant Mark Stubberfield and Chief Constable Ian Learmonth.
Advertisement
More bobbies on the beat in Kent
There's more Bobbies on the beat in Kent. 13 new Police Constables are now patrolling the county's streets after completing 5 months of training.
I am pleased that for the first time in a number of years I was able to open recruitment for a limited number of officers. The latest new recruits have reached Kent Police's very high standards for a demanding, yet rewarding role. The PCs will soon be patrolling the streets of Kent and working in the heart of the community. I am confident they will continue with the force's efforts to help keep Kent a safe place to live, work and visit."
– Chief Constable Ian Learmonth
Police search for missing woman
A woman who was missing from Medway has been found safe and well.
Police have thanked the public for their help to find 44-year-old Jayne Howley.
Police search for missing woman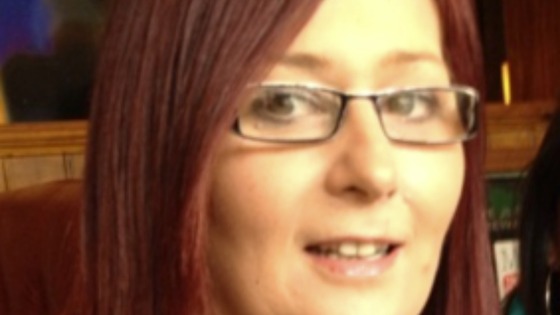 Kent Police are appealing for the public's help in tracing a missing woman from Medway. Jayne Howley, 44, of Jeyes Road in Gillingham, was last seen at 12.45pm on Monday November 18 after dropping her son off at a pre-school in Darland Avenue, Gillingham.
She did not return to pick him up later that day and her car, along with her purse and house keys, were found at her address. She was reported missing to Kent Police at 5.20pm.
Jayne is about 5ft 8ins tall, of slim build with dark brown ,collar length hair. She was wearing glasses, a dark Superdry jacket with a hood and jeans.
PCSO hurt by motorist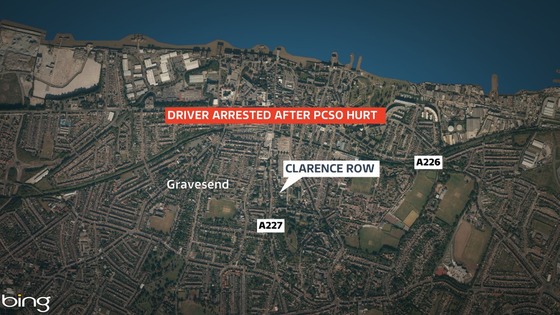 A Police Community Support Officer suffered a fractured elbow after being hit by a car in Kent. The incident took place at 8.20pm on Friday at a car park in Clarence Row, Gravesend. The officer began speaking to the driver of a silver Ford Fiesta with the interior light switching on and off.
Without warning, the driver reversed the car at speed, causing the wing mirror to collide with the PCSO. The car left the scene and the PCSO was taken to hospital for treatment. The driver was later arrested on suspicion of possession of cannabis, grievous bodily harm and dangerous driving.
The 24 year old man from Gravesend has now been bailed until 20 January, 2014. Kent Police would like anyone who saw the incident or who has any information about it to call 01474 366088.
Advertisement
Girl, 9, in hospital after crash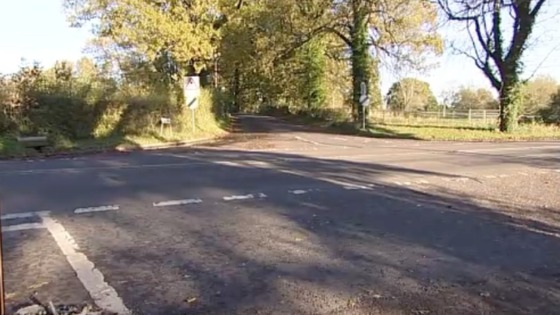 A nine-year-old girl is in hospital in a critical condition having been injured in a collision in Cowden near Edenbridge in Kent. It is thought the girl was travelling in the rear of a car which collided with a lorry on Hartfield Road at its junction with Butterwell Hill.
The accident happened at around 3.25pm on Saturday 9th November 2013. A thirty-five-year old man from Latvia has been arrested on suspicion of dangerous driving and released on bail pending further enquiries until 29th January 2014.
Detectives are trying to trace witnesses including the driver of a light brown car - possibly a woman, which was being driven along Hartfield Road at the time.
Anyone with information should call the Serious Collision Investigation Unit on 01622 798538.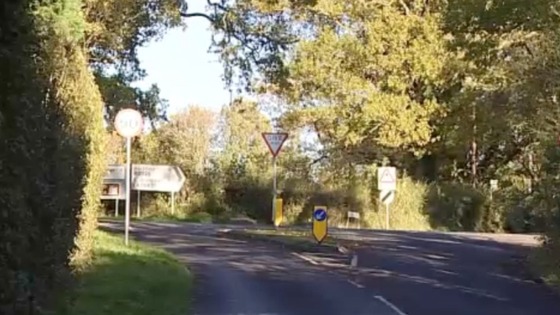 Kent Police are making another appeal for witnesses after a man was found unconscious in Folkestone.
The forty-five year old was discovered in a car park behind Europa House on Pound Way on the morning of Saturday 9th November 2013. He had suffered serious head injuries and was flown to a London hospital, where he is said to be in a critical condition.
Four men have been questioned in connection with the incident.
Broadstairs murder update
A man in his fifties charged with the murder of a woman from Ramsgate has been remanded in custody to appear before Canterbury Crown Court on Tuesday 12th November 2013.
Police were called to Whiteness Road in Broadstairs on 7th November. The 47-year-old woman was pronounced dead at the scene.
Formal identification of the dead woman has not yet taken place.
Lee Vincent Paul Birch, aged 55, of Lymington Road, Westgate-on-Sea, appeared at Dover Magistrates Court charged with murder this morning.
Kent Police have referred the case to the Independent Police Complaints Commission, as is required, when there has been previous police contact with the victim.
Broadstairs murder update
A 55-year-old man is due before magistrates after being charged in connection with the murder of a woman in Broadstairs.
The charge relates to an incident on Thursday 7th November 2013, when Kent Police were called to Whiteness Road at 1.30pm after reports of concern for a woman who had been injured.
Police and ambulance services attended. A 47-year-old woman from Ramsgate was pronounced dead at the scene. A post mortem examination is expected to be carried out today.
Detectives from the Kent & Essex Serious Crime Directorate have charged Lee Vincent Paul Birch of Lymington Rd in Westgate with murder. He has been remanded in custody to appear before Dover Magistrates Court.
Load more updates
Back to top