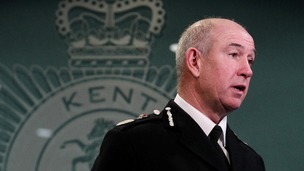 The out-going Chief Constable of Kent, Ian Learmonth, is retiring from the police after nearly 40 years in service.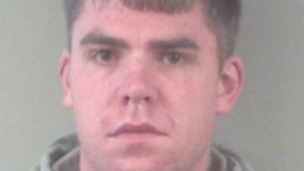 A man has been sentenced to five years in prison after a drinking game prank turned to tragedy.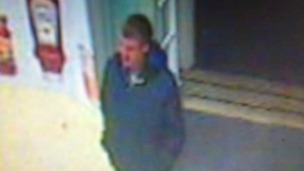 British Transport Police has launched an investigation after a bus was stolen from Ramsgate train station.
Live updates
Kent Police have been called to a location in Ashford following reports of concern for the welfare of a woman in Bad Munstereifel Road.
The road has been closed in both directions between the A24042 and M20, and the slip road to the Cloverleaf roundabout has also been closed while officers deal with the incident.
CCTV released of cash box robber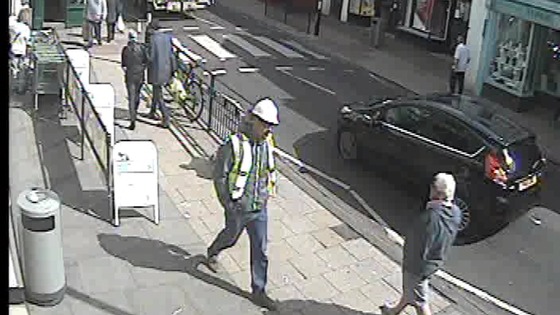 CCTV of man wanted in connection with a cash box robbery outside a building society has been released by Kent Police as part of a renewed appeal. A new e-fit has also been released after the theft from a security van took place at around 10:30am on Wednesday, 7 May, in Whitstable High Street.
DC Freddie Elspass-Collins from the Kent and Essex Serious Crime Directorate said: 'A security guard was carrying a cash box containing a quantity of money when a man approached him from behind and forcibly took the cash box from him.
'The offender reportedly ran off in the direction of Middle Wall and Cornwallis Circle. Our enquiries have led us to believe the offender took the cash box to the Thanet area so we're widening our appeal for information further.' Witnesses should call 01303 289353 quoting reference number 07-0390.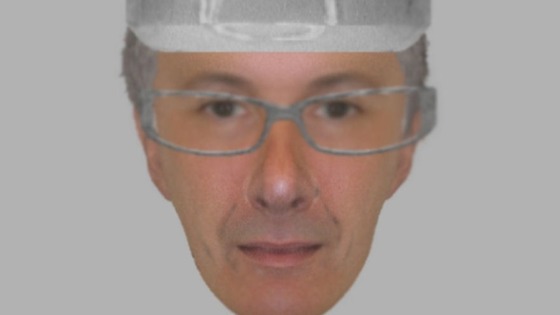 Advertisement
Driver fined for watching film on motorway
An HGV driver was fined £500 and had to pay a release fee of £80 after the lorry was immobilised - following a call to police claiming the lorry driver was watching a DVD or TV screen while driving.
A concerned motorist phone in the sighting shortly before 2am today. The caller said they had seen the driver watching the screen between Junctions 9 and 8 of the M20 and that the lorry was swaying onto the other carriageway.
When police found the lorry, they saw the driver watching a film. They escorted the lorry to the A228 Malling Road layby. The driver was reported for the offence of driving whilst not in proper control. The vehicle was immobilised as the driver was unable to settle the £500 penalty.
Ann Barnes defends herself after Channel 4 documentary
by David Johns (@davidjohns_itv)
It's been described as "car crash" TV. A documentary about Ann Barnes, Kent's Police and Crime Commissioner, that was shown on Channel 4 last night, prompted astonishment from viewers and disappointment from the Force.
Today Mrs Barnes says she's disappointed in the way the programme was put together, and frustrated that the good work of her office was not sufficiently highlighted.
David Johns reports, speaking to Mark Reckless MP, Ian Pointon of the Kent Police Federation, and supporter of Ann Barnes, Lynne Beaumont.
Ann Barnes defends herself after Channel 4 documentary
Ann Barnes viewed the whole programme prior to transmission and was satisfied that it is fair and accurate. As with all our observational documentaries, Meet The Police Commissioner was made in accordance with Ofcom regulations and our best standards practise. We deny that she has been misrepresented in this film."
– Statement from Channel Four
Ann Barnes defends herself after Channel 4 documentary
We spoke to Ian Pointon from the Kent Police Federation.
Advertisement
Ann Barnes defends herself after Channel 4 documentary
A plane has flown outside Kent Police Headquarters this afternoon, calling for Ann Barnes, the Police and Crime Commissioner for Kent to resign.
Ann Barnes defends herself after Channel 4 documentary
Kent Police Federation have said last night's TV show 'Meet the Commissioner' has made the force a "laughing stock".
The police force say the show has severely damaged the reputation of Kent Police although the reputuation damage to Ann Barnes 'far exceeds any to Kent Police'.
The Chairman of Kent Police Federation has issued the following statement following last night's documentary on Channel 4.
I watched the show twice with a mixture of laughter, embarrassment, shock and disbelief. To be frank it was a disaster and Mrs Barnes was ill-advised to do this fly-on-the-wall documentary.

It is clear this programme has damaged Kent Police's reputation and made us a laughing stock.

I would ask that people draw a clear distinction between Mrs Barnes and the police officers and staff who provide an excellent service to the people of Kent. They do not deserve to be tarnished by this programme."
– Ian Pointon, Chairman of Kent Police Federation
Ann Barnes defends herself after Channel 4 documentary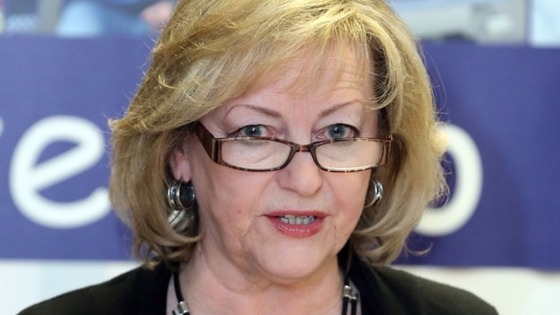 Kent's Police and Crime Commissioner Ann Barnes has defended herself amid sharp criticism following a "car crash" Channel 4 fly-on-the-wall documentary.
Mrs Barnes, PCC for Kent, said it was not her intention to attract bad publicity to the county's police officers and staff.
She reacted as viewers of last night's Meet The Police Commissioner programme said ex-teacher Mrs Barnes was an "embarrassment" to Kent Police.
In the hour-long show, Mrs Barnes, who travels around in a van she dubs "Ann Force 1", tried to explain what her £85,000-a-year role involved.
The documentary showed her having difficulty explaining an approach to policing priorities called "the onion" and bringing her dogs into the office.
She also failed to write her title correctly on a whiteboard and was filmed painting her "flaky" nails.
On Twitter, viewers compared her to Ricky Gervais's character David Brent - and one said the show was "depressingly hilarious, hilariously depressing".
One tweeted: "What an embarrassment Ann Barnes, PCC for Kent Police, is. Anybody watching this car crash TV? I'm not sure if this is a joke or not."
Another said: "Ann Barnes was like Kent's very own David Brent. A total embarrassment and waste of taxpayers' money."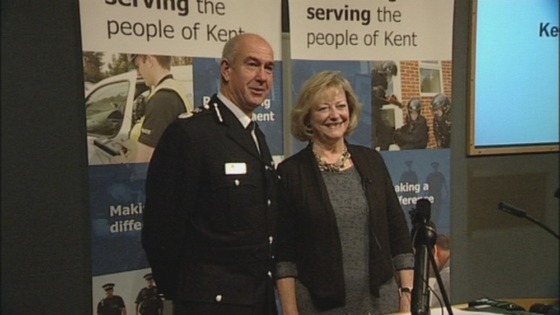 Mrs Barnes said in a statement: "I want to be absolutely clear that in agreeing to the film being made, it was never my intention to draw adverse publicity to the excellent work being carried out by officers and staff in often very difficult circumstances."
Also in the programme, Mrs Barnes said driving a Mercedes was not her "image" - and she was then filmed in the next shot arriving at work in a Mercedes.
Mrs Barnes, who was elected in 2012, said she was concerned by claims that her appearance had damaged the reputation of Kent Police.
And she said she was disappointed that the programme focused too much on her, rather than the work of her office.
In a statement on her website, she said: "Many people have given their views on the programme and have speculated about my motivation for doing it.
"The only reason I agreed to do the documentary was to help people to better understand the job of a police and crime commissioner.
"The decision to let a film crew examine the work of the office for four months was not one I took lightly.
"I hoped it would give an insight into what is being done to help achieve the best possible police service for Kent.
"The film does go some way to addressing the complexities of the job and illustrates some of the challenges involved.
"But I am disappointed that there is too much emphasis on me as an individual and not enough on the work of the office.
"I know that much of what the office has achieved was filmed and I am frustrated that these scenes did not make it through to the final version."
She listed achievements, including addressing concerns about crime recording, developing a new victims' centre and investment in body-worn cameras and digital devices.
Ian Pointon, chairman of the Kent Police Federation, which represents rank-and-file officers, told BBC Radio Kent: "I think it was probably a disaster from start to finish, in fairness.
"It was an ill-advised concept and from within Kent Police I know that Mrs Barnes was advised not to do it. It was never going to end well.
"I think, sadly, it has turned Kent Police by association into something of a laughing stock. Social media was alight with comments."
Mr Pointon said he recognised a positive from the show in Mrs Barnes's attempts to secure more funding for the police service.
Police appeal after fall from Kent bridge
Officers investigating the death of a man who fell from a bridge on to the Thanet Way are appealing for information.
Kent Police was called at 8.50pm on Friday 23 May to reports a man had fallen from a footbridge on to the London-bound carriageway of the A299 near Whitstable.
Officers and ambulance staff attended the scene but the man, believed to be in his late 40s/early 50s, was pronounced dead at the scene. His death is not being treated as suspicious but police would like to speak to anyone who saw a man near the bridge at that time.
Anyone with information should contact Detective Sergeant Ben Loose at Kent Police on 01233 896200.
Load more updates
Back to top